We've all been there, scrolling through
Netflix, looking for the next action-packed film to get our hearts racing. It
seems as though for every good film, there's about five bad ones you need to
sift your way through.
With that in mind, this list is designed to
separate the wheat from the chaff and provide you with 10 of the best martial
arts films and TV shows on Netflix (as of 2019).
This article will include a few documentaries,
biopics and some full-fledged, adrenaline inducing action.
Also, don't worry… I'll make sure this list
is spoiler free!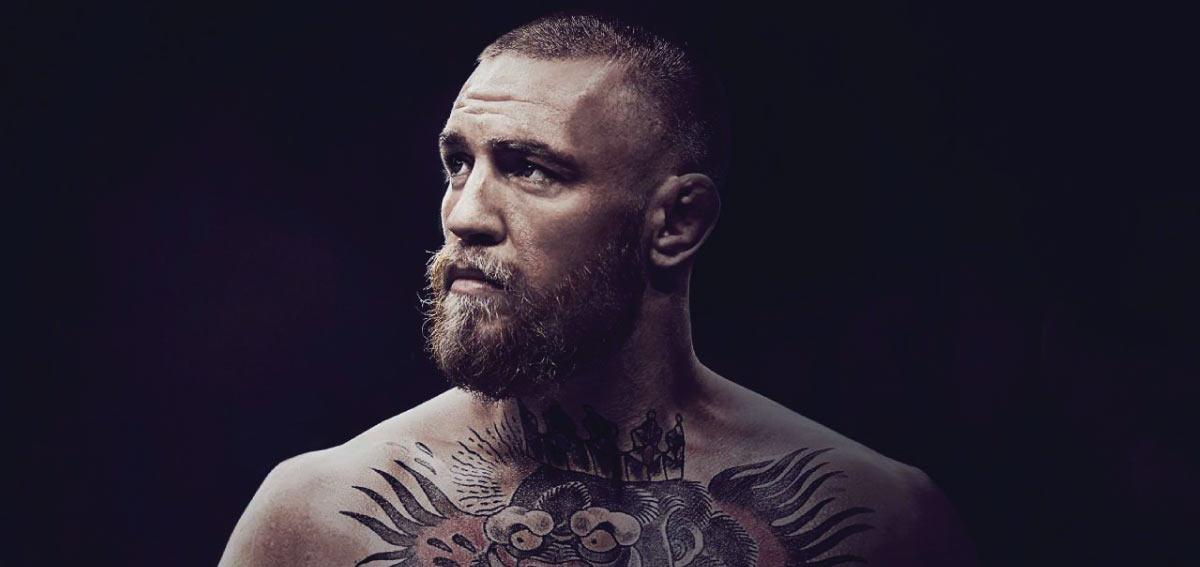 Conor McGregor: Notorious
The chances are you've heard of Conor McGregor. His antics both in and outside of the cage have led him to international superstardom.
This film follows his journey, from humble origins in Dublin, cashing benefit cheques to stay afloat, to one of the most prolific (and wealthy) combat sport athletes of all time.
While many people have a distaste for his
actions, once you've watched this film, I guarantee you'll have a new found
respect for the man.
The film itself provides an unfiltered
insight into the dedication required to become a world champion. We're brought
on this journey of exceptional highs and lows that display the challenges world
class martial artists must face.
When watching the film, I felt myself getting
nervous before every one of McGregor's fights. Even though I had watched them
all live, seeing what was at stake behind the scenes was incredibly
eye-opening.    
For me, this is one of my favorite
documentaries I've ever seen. If you're passionate about martial arts and want
to be inspired, it's truly worth a watch.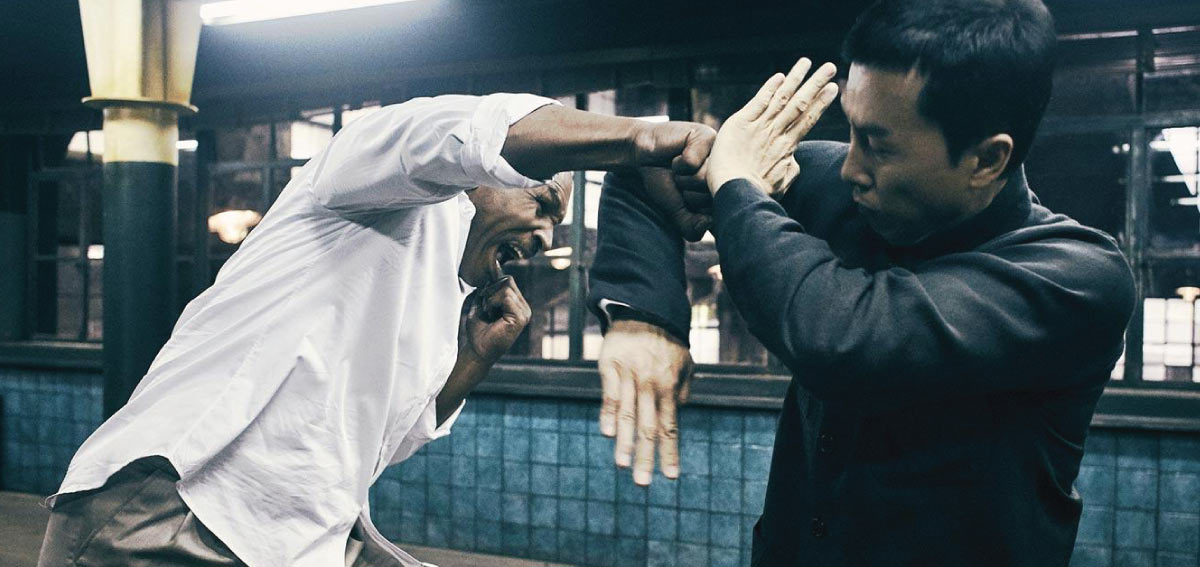 Ip Man 3
Unfortunately, not all of the Ip Man (Yip
Man if you so wish) movies are on Netflix. At the moment, we'll just have to
make do with Ip Man 3, which in my opinion, is one of the best.
If you haven't seen any of the prior Ip Man
films, I would recommend doing so as they're all insanely good. That being
said, you can definitely watch this first and still understand what's going
on.  
So, why is Ip Man 3 one of the best martial
arts films on Netflix? Well, the fight scenes are an incredible display of Wing
Chun and are choreographed to perfection. Yes, they may be a little 'over the
top', but that's why we love these films, they get the heart racing!
Usually when I'm watching this genre, I'm
always eagerly awaiting the next fight scene. However, that's not the case with
Ip Man 3, with one of my favorite scenes in the film having no fighting at all.
I won't discuss it too much as to avoid
spoilers, but we get to see a young Bruce Lee seek the tutelage of Ip Man. The
ending of this scene gives a subtle nod to Bruce Lee's famous quote 'be like
water', which to be fair, I didn't even realize the first time round.
All in all, if you're a fan of Wing Chun
and fancy seeing Mike Tyson (yup, he's in it) battle it out boxing vs Wing Chun
style, then I think you've found a film to add to your watch list.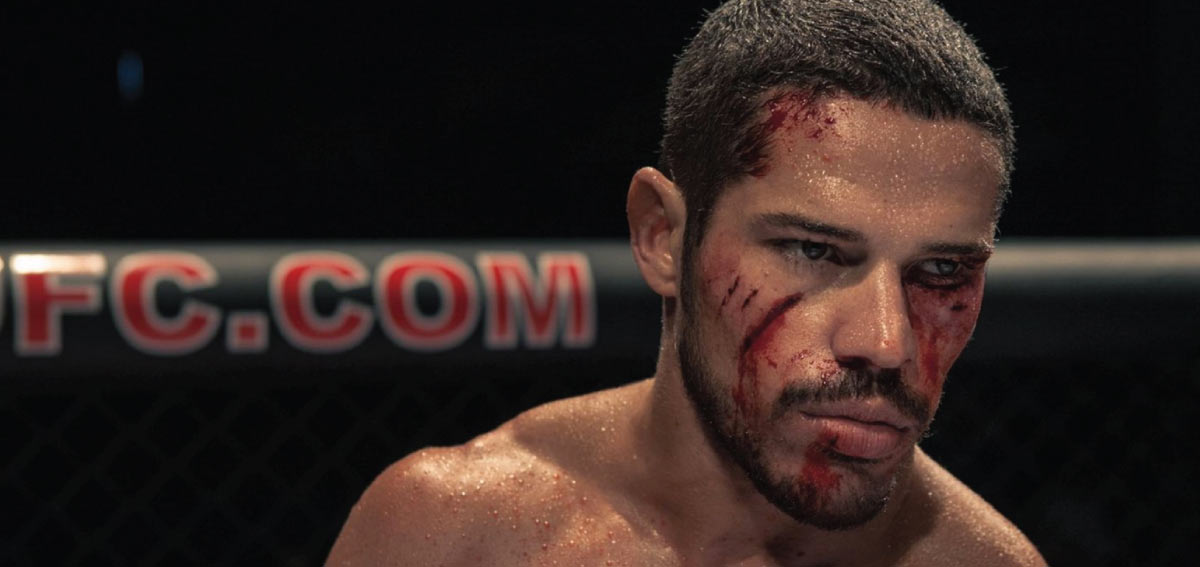 Stronger Than the World
Stronger Than the World is a biopic about
former UFC Featherweight Champion José Aldo. Aldo is a legend amongst the MMA community due to his undefeated
10-year reign of terror, which unfortunately came to an end at the hands of
Conor McGregor.
The film was originally scheduled to be
released after Aldo faced McGregor, with the hopes of utilizing the publicity
from the fight. Unfortunately, Aldo lost that fight and the film was delayed
for some time and probably didn't get the reception it deserved.
Still though, Stronger Than the World is an incredible film that follows Aldo's story, from the beginning of his brutal upbringing, to his rise to the top.
Admittedly, some aspects have been somewhat exaggerated in order to increase intensity and drama of the film. With that said, there's no denying that Aldo has overcome serious adversity on his pursuit of World Champion status.
The fight scenes themselves are pretty good, especially considering this is a TV movie with a fairly limited budget. The actor who plays Aldo, José Loreto, also does a convincing job and his technique definitely looks the part.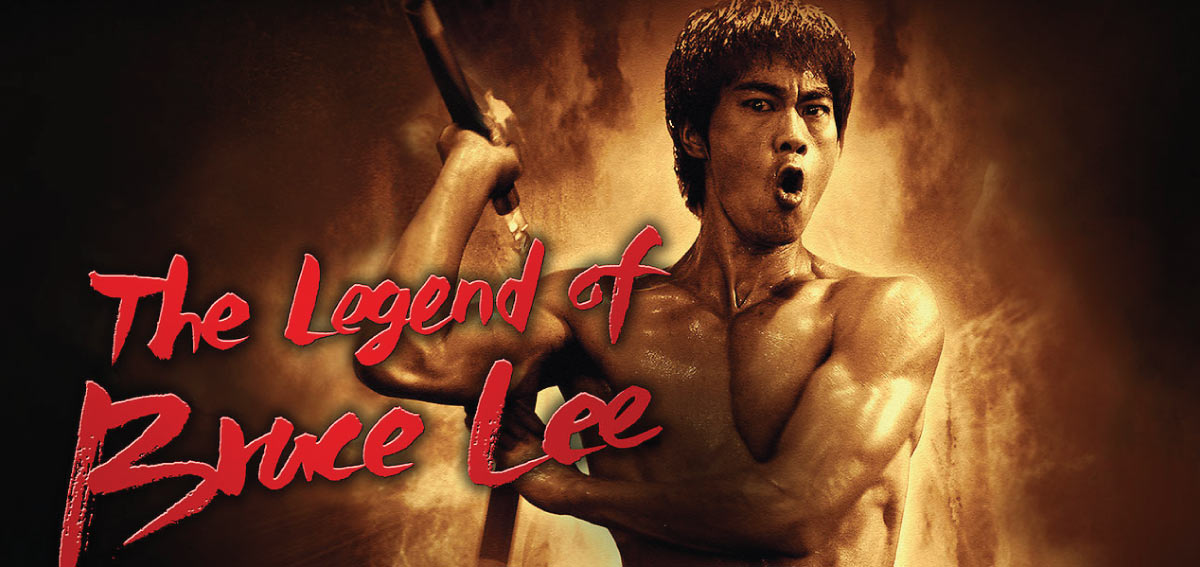 The Legend of Bruce Lee (TV Show)
The Legend of Bruce Lee is a 50-episode
biopic of Lee's life, spanning from his high school days, through his rise to
fame and his tragic death.
Admittedly the fight scenes aren't the
best. They use a lot of long shots and behind-the-back shots to mask the lack
of actual contact between the actors. Still though, they haven't done a bad
job, especially considering the relatively low budget for a whopping 50
episodes.
If the show didn't follow such a legendary life
story, it perhaps wouldn't warrant a place on this list. It definitely offers a
brilliant insight into the icons life, which kind of makes you look past the
lack of production value.
One aspect of this show that really blew me
away was the main actor (Kwok-Kwan Chan). The resemblance between him and Lee is
uncanny, which makes you feel as though you're watching a Bruce Lee film for
the first time.
What lacks in production is more than made
up with an unbelievable story of one of the most iconic and forward thinking
martial artists to ever live.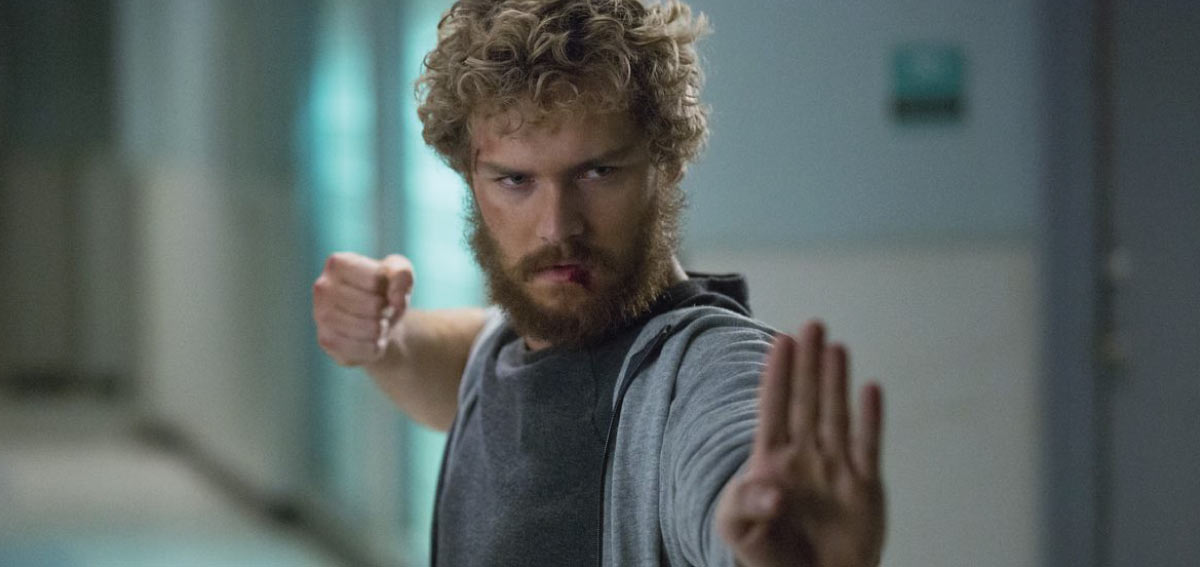 Iron Fist (TV Show)
Ok, last TV show, and this one's definitely
worth a watch. Iron Fist is a Netflix & Marvel original TV show based on
the Marvel Comic – Iron Fist (unsurprisingly).
The main character (Danny Rand) is
essentially a martial arts expect/ master, particularly in Kung-Fu and has a
superhuman ability to summon a power called 'Iron Fist'.
Finn Jones, who plays the main character underwent
extensive Kung-Fu, Wushu and Tai Chi training in order to be better prepared
for the role. This definitely proved to be a wise decision, as his performance
is incredibly slick and natural.
The show itself is a pretty cool blend of
superhero meets martial arts movie. This results in some pretty bad ass fight
scenes and thanks to Netflix's astronomical budget, look incredible.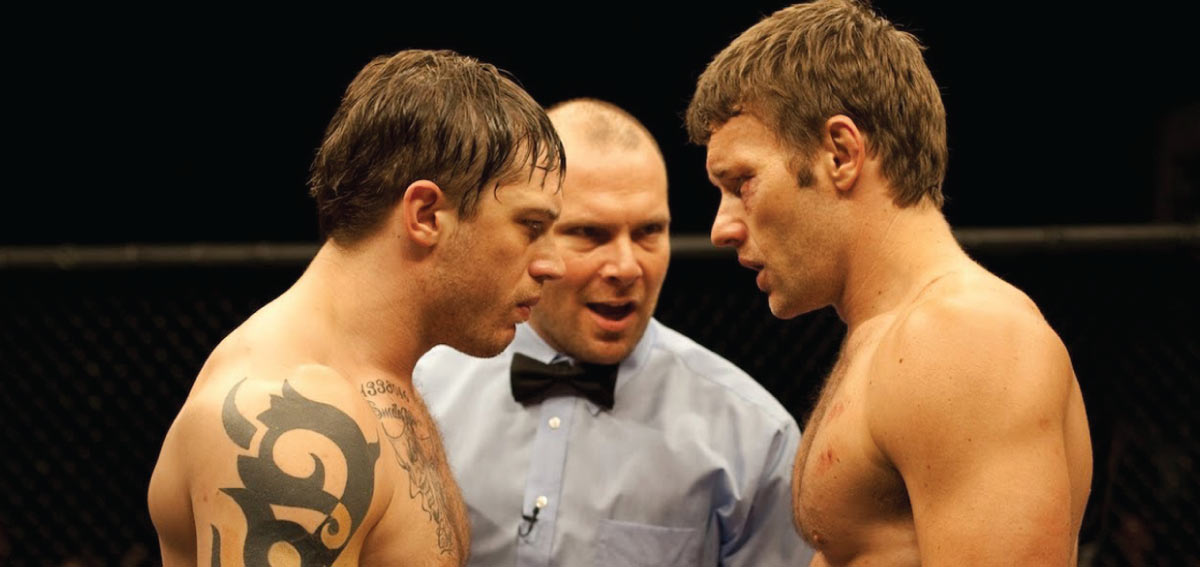 The Warrior
This is hands-down one of the greatest, if
not the greatest MMA film ever made. There's three things I love about this
film; the story, the acting and the fight scenes.
The Warrior follows the story of two
estranged brothers as they, unbeknown to each other, enter the same high stakes
MMA tournament.
One brother, a physics teacher is on the
verge of bankruptcy, whilst the other struggles to cope with his experiences
serving as a US Marine.
Not only does this film display some
incredibly well choreographed fight scenes, the acting is world class. Nick
Nolte, who plays the brothers father, was nominated for an Academy Award for Best
Supporting Actor.
Stylistically, the two brothers bring very
different aspects of mixed martial arts to the tournament. Tom Hardy's
character displays impeccable boxing skills, power and wrestling, whilst the
other utilizes BJJ submissions to overcome his larger opponents.
With an incredibly captivating story line
and some of the best mixed martial arts fight scenes I've ever seen, this film
is not to be missed by any martial arts film fans.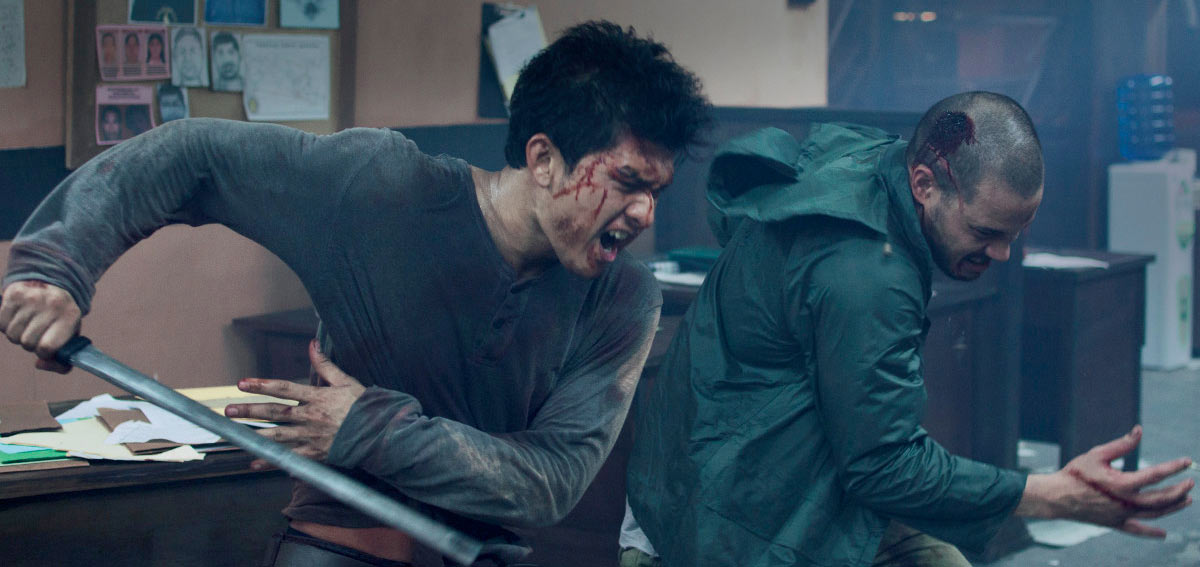 Headshot
While headshot may not be Iko Uwais'
best film, it's definitely got some pretty epic fight scenes throughout. It's
essentially a shoot-em-up, action film with plenty of intense martial arts
nicely interspersed into the action.
The film revolves around a character named
Ishmael, who waked up from an accident, unable to remember who he is or how he
got there. As the film progress', Ishmael's past catches up with him, and with it,
some juicy action scenes.
Headshot's martial arts sequences are extremely
intense, partly thanks to its' cast of top martial arts stunt men and women,
such as: Iko Uwais, Julie Estelle, Very Tri Yulisman, Sunny pang, Zack Lee n
David Hendrawan.
With this talented crew, the action
sequences are nothing short of epic, with flying kicks, flying triangles and
pretty much all of the awesome hand-to-hand combat us martial arts fans like to
see.
Although the storyline is somewhat
unoriginal, Headshot is definitely a great way to spend a couple of hours
indulging in some high-octane action.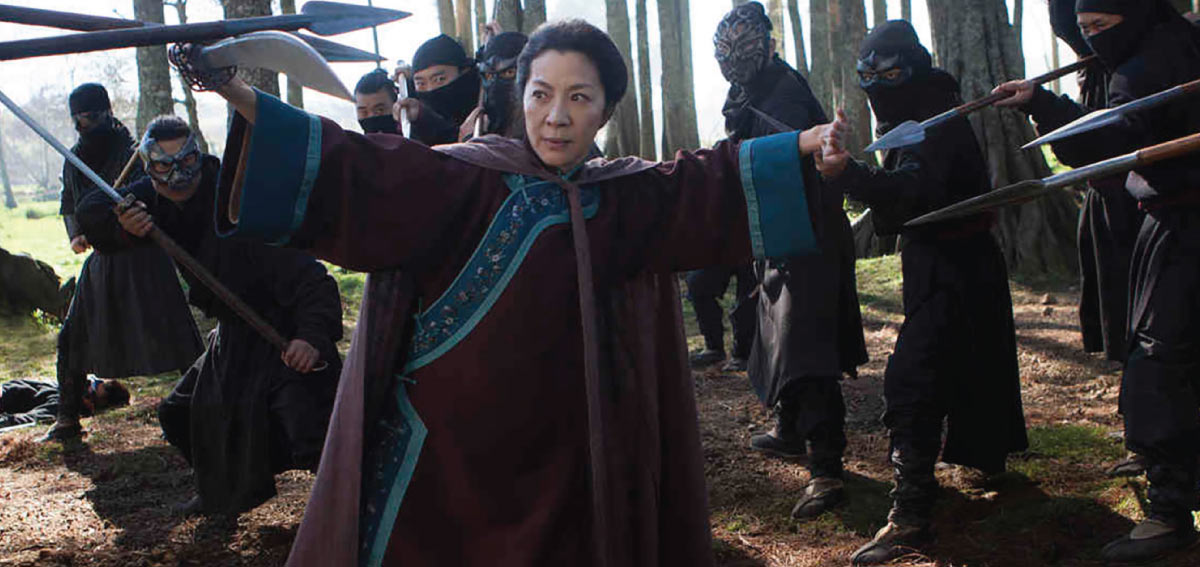 Crouching Tiger, Hidden Dragon: Sword of Destiny
This is the sequel to the original
Crouching Tiger, Hidden Dragon, which was and still is, an absolute classic. Sword
of Destiny features an almost completely new cast, with Michelle Yeoh one of
the few people to reprise their role, as she returns as Yu Shu Lien.
Donnie
Yen (Ip Man) joins the cast of the latest Crouching Tiger film, and you
know any film with Yen is going to have some pretty awesome fight scenes. Even
in Rogue One, Yen was able to display his insane abilities as a martial arts
performer, so from the off set, you know Yen's going to be in full force.
For me, the Sword of Destiny does feel like
a bit of a big Hollywood remake, with an obviously larger budget. With this,
somewhere along the line the film seems to have lost some of the grit and allure
of the first.
Still though, the film is packed with action scenes definitely reminiscent of the original, and who could complain about that?
Legend of the Fist: The Return of Chen Zhen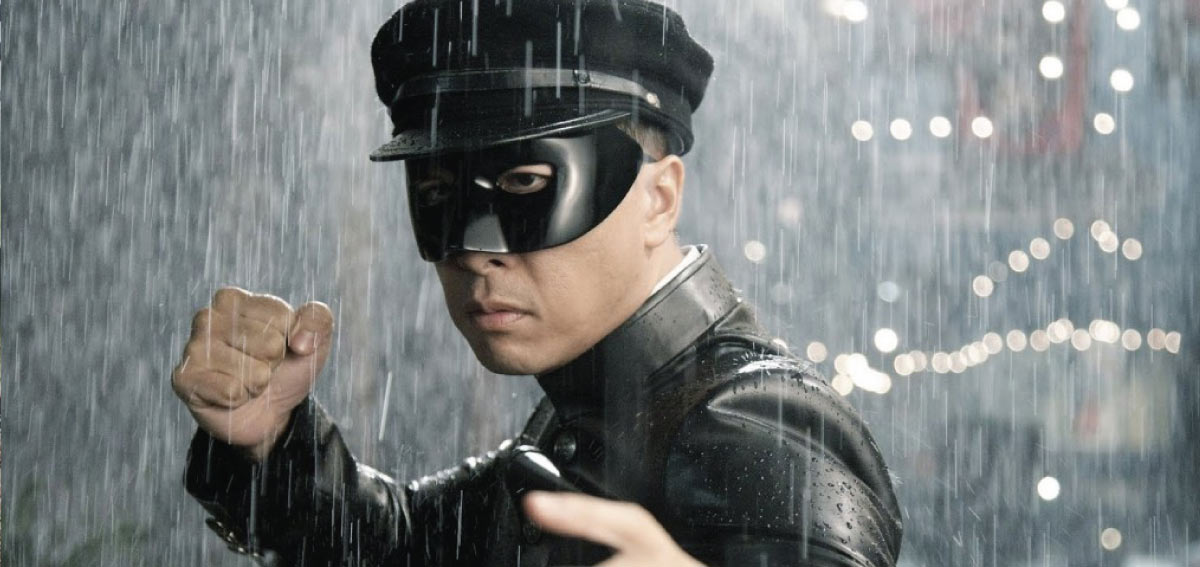 Yet another film on our list to feature
Donnie Yen. This time, he puts his spin on the role of Chen Zhen, previously
played by Bruce Lee and Jet Li.
Donnie Yen choreographed the fight scenes
in the film, and has mentioned how he included the use of nunchaku and
screaming in order to pay homage to Bruce Lee, which was a great touch.
Legend of the Fist picks up where Fist of
Fury left of, with Chen Zhen donning a new superhero-like outfit, battling his
way to prevent Japan from invading China. The film has a pretty interesting
story and some ridiculously epic fight scenes that incorporate a variety of
different martial arts elements.
Definitely a great watch, and a film that
does justice to its' predecessors.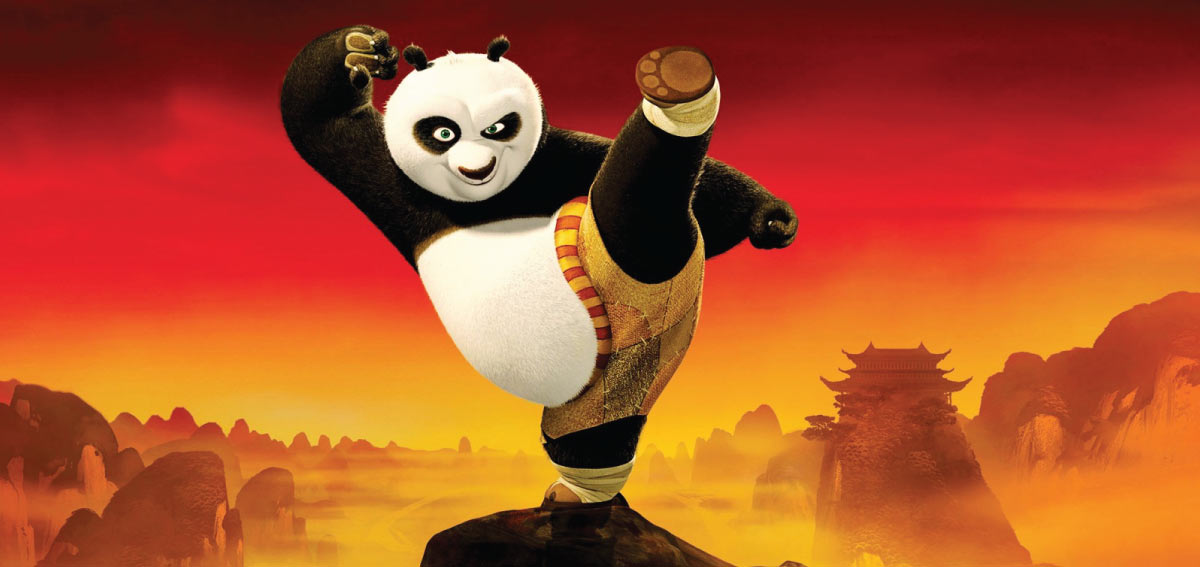 Kung Fu Panda 1 & 2
I wasn't sure whether or not to include
this in the list, however the Kung Fu Panda
movies are all pretty entertaining.
You can find the first two Kung Fu Panda
movies on Netflix, both of which contain a ton of enjoyable, often funny
animated fight scenes. The beauty of animation is that anything goes. You can
have a panda, flying through the air and defeating evil warlords with a pinkie
squish.
I understand that these films may not be to
everyone's taste, but they are a lot of fun and include some hilariously
awesome martial arts scenes, even if they are slightly ridiculous.
If you've got kids, this is a great way to
spend a couple of hours. The films will provide you with a fix of martial arts
combat and keep the children entertained at the same time.
Honorable Mention: Ip Man: The Final Fight
First of all, this film doesn't have any connection to the other Ip Man series I discussed earlier. Ip Man: The Final Fight is a stand alone film, aimed to more accurately portray the life of Ip Man.
Still though, there's plenty of high quality Wing Chun scenes that are both choreographed and shot extremely well.
If you've seen all of the mainstream Ip Man
films, then this is a great way to indulge in this legendary story until Ip Man
4 releases this year.
Author Bio:
James is a martial arts fanatic who became
National Judo Champion at the age of 12 and a member of the Great British Judo
Team. Since then, James has studied various different disciplines such as BJJ,
Muay Thai, Boxing and MMA. He spends his time blogging about different martial
arts on his website MMA Station, binging
martial arts films and obsessing over the UFC.