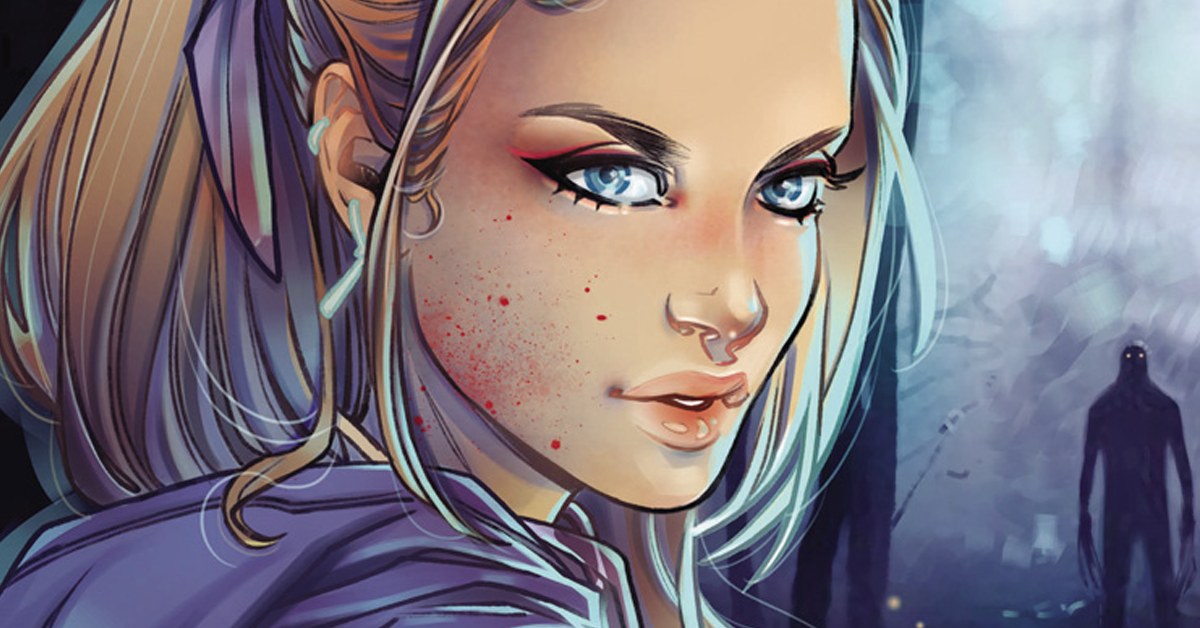 This week, Archie Comics kickstarts a new series that will have you feeling the Halloween spirit this winter. Chilling Adventures Presents launches Betty: The Final Girl today with a juicy first issue filled with horrifying dread. If you consider yourself a horror fanatic, this terrifying premiere will suck you into the life of Archie's own Betty, but those who stray away from scares are better served picking up a different series.
The first issue introduces fans to Betty as she finds herself stuck babysitting during a girl's night with Veronica. It doesn't take long before her night in takes a turn as a number of horror films prey on her mind. Each of these movies are then spelled out in the issue before Betty's framing narrative rears its head again at the end.
To start, "Be Mine or Die" kicks off the series with a very satisfying horror twist. The movie, which is an obvious play on Scream, checks in on a teen girl with a deadly Valentine outside her home. The brisk episode has clever twists and even cleverer dialogue that feels real to our heroine. And of course, the horror tale ends with a satisfying kill to make things even better.
Sadly, the issue's next horror episode falls flat. "Melody Kills" checks on the Josie and the Pussycats in concert, and things take a turn when a blackout brings murderers into their mosh pit. What could have been an excellent series of kills was phoned in with some cheap choreography. But if you're really a fan of hijinks, this aside might leave you impressed.
And despite its strong start, "Rosemary's Babysitter" brings this issue to an uneventful close. This little story brings Betty's framing narrative all the way around as Veronica makes her way home, but things aren't quite what they seem. The back-and-forth is certainly fun to read, but "Rosemary's Babysitter" lacks the kind of foundation needed to ground readers through its switches. So by the end of Betty: The Final Girl, readers will be ready to send the girl off on her own.
Archie Comics took a risk with its new horror run, and its first foray features wins and losses. It would be nice to have a stronger framing narrative surrounding the short stories in Betty: The Final Girl, and maybe further additions to the series could make that happen. With a handful of highlights, this new series isn't without merit, but its jumbled transitions and pacing will leave longtime readers fielding whiplash. And if you aren't a fan of the horror genre whatsoever, well, don't expect this debut issue to change your mind.
Published by Archie Comics
On February 15, 2023
Written by Micol Ostow, Casey Gilly, and Sam Maggs
Art by Laura Braga, Carola Borelli, and Natalie Nardozza
Colors by Ellie Wright and Matt Herms
Letters by Jack Morelli
Cover by Laura Braga