Anthony Carrigan Lands Role of Metamorpho in "Superman: Legacy"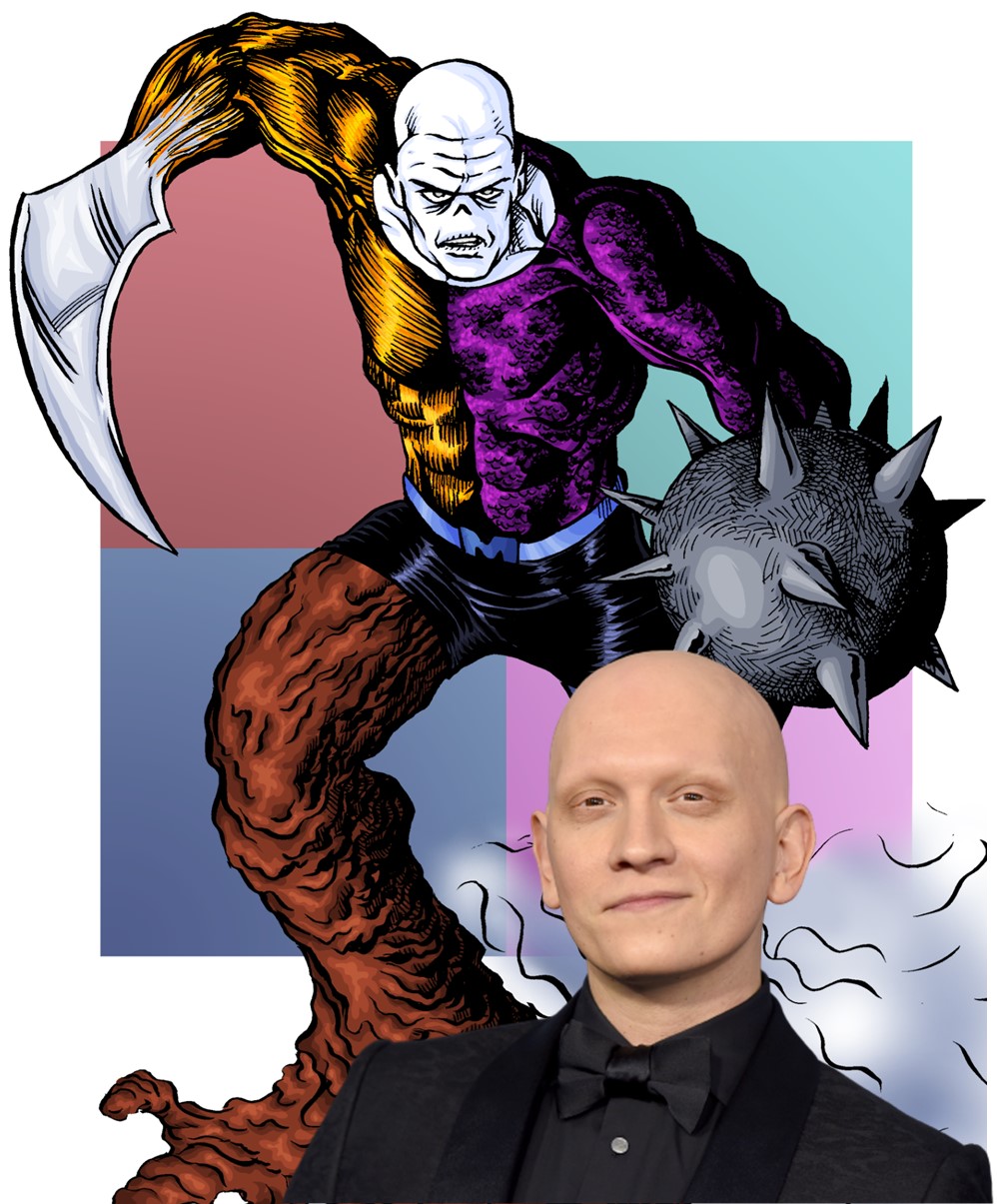 Posted on July 12, 2023 by Neil Cole

The Hollywood Reporter has announced that actor Anthony Carrigan has been cast in the role of the classic DC Comics character Metamorpho in director James Gunn's upcoming feature film, "Superman: Legacy".

Metamorpho (aka Rex Mason) was created by Bob Haney and Ramona Fradon and first appeared in "The Brave and the Bold #57" in January, 1965. Mason transformed into Metamorpho after being exposed to a radioactive meteorite from which the Egyptian artifact known as the Orb of Ra was fashioned and gained the ability to shapeshift and change himself into any element or combination of elements found in the human body.

Carrigan is best known for his role as NoHo Hank in the HBO dark comedy series, "Barry". He has also had starring roles in 2020's "Bill & Ted Face the Music" opposite Keanu Reeves and Alex Winter and the 2021 comedic drama "Fatherhood" opposite Kevin Hart.

Carrigan is the latest actor to be cast in "Superman: Legacy" following David Corenswet as Clark Kent/Superman, Rachel Brosnahan as Lois Lane, Nathan Fillion as Guy Gardner/Green Lantern, Isabela Merced as Hawkgirl, and Edi Gathegi as Mister Terrific.

"Superman: Legacy" tells the story of Superman's journey to reconcile his Kryptonian heritage with his human upbringing as Clark Kent of Smallville, Kansas. He is the embodiment of truth, justice and the American way, guided by human kindness in a world that sees kindness as old-fashioned.

"Superman: Legacy" is currently scheduled to premiere in theaters on July 11th, 2025.

×
×
---
---