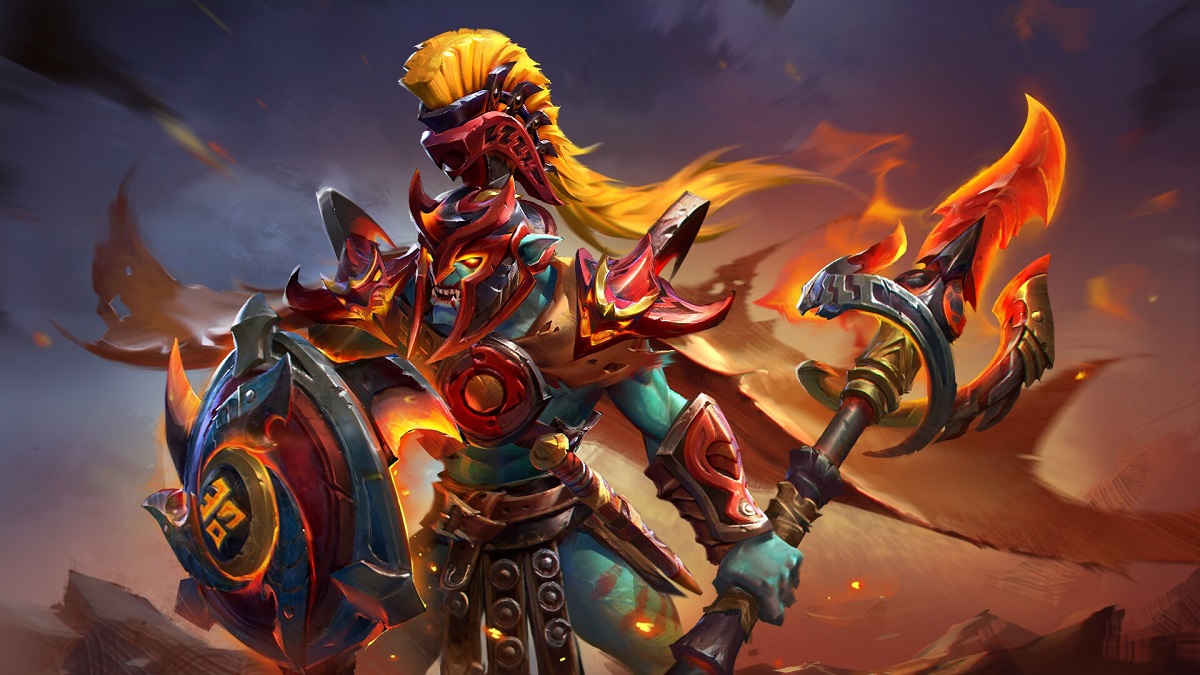 Image by Yestar™, 南霸天 and AK47
The pub mid meta didn't change all that much. The only minor difference is that players are now playing a greedier style of Dota, but for the most part the meta is still more or less the same. There are some concerning trends, though, so it is better to be prepared.
Heroes like
Pangolier,
Void Spirit,
Storm Spirit,
Ember Spirit and
Queen of Pain are still very much viable. Similarly, you can play the "flex" Universal heroes like
Windranger and
Winter Wyvern mid. We discussed them in our previous blog post.
The most popular and successful heroes in the role are very similar to the last patch, so instead of going over the usual suspects once again, we will highlight the unexpected, underpicked and, frankly, uninvited newcomers to the role. Behold: the Cheese Platter.
There were a lot of complaints about the hero at the start of the patch. Because he no longer has full Spell immunity during Life Break, it is possible to queue stuns and disables for when Huskar arrives at his target, resulting in him being out of position and unable to fight.
The easy adaptation to that was "press BKB before jumping in" and we feel like it solved most of the hero's problems. He is as high tempo as he used to be, he can dominate his lane against most heroes and he can scale very well. This is what meta demands from the midlane characters: the ability to fight well from minute 15 onwards.
There is no secret to playing the hero either. He is still an
Armlet of Mordiggian into
Heaven's Halberd into
Black King Bar hero. Depending on the matchup you switch BKB and Halberd in the build order and you should be in a good position in 90%+ of your games.
Another cheesy hero who received some nerfs in the last patch, but remains very strong in a greedier meta. Tinker is stupidly overpowered when played well. Usually playing him well requires a great deal of expertise, but he is a lot more forgiving in the current patch. Hence his popularity and success.
It mostly comes down to players utilizing Defense Matrix well. Technically, Tinker should be weaker now, because
Blink Dagger gets broken, rather than going on cooldown, when taking damage. But between his own Defense Matrix and potential
Pavise on a teammate, going through this barrier is close to impossible, hence Tinker can jump around with impunity.
Later on he gets to build "fun" items like
Overwhelming Blink and
Shiva's Guard and gets to ignore most of his kit, while providing self-vision. Dealing with the hero is very problematic and we don't really have an easy suggestion on how to approach this hero outside of the drafting stage. Your best bet is to make sure your team has
Pipe of Insight and
Glimmer Cape so that your Blink-initiator gets to jump Tinker through all the random spells flying around.
The big problem with Arc Warden is that his illusions and clones get to benefit from the Magnetic Field extra attack range and damage. It makes for an absolutely stupid hero with an insane amount of damage output. Given proper setup from the team, Arc Warden can easily take over the game early on and he doesn't even need to play the annoying
Aghanim's Scepter Spark Wraith spam game.
Once again, there isn't a lot you can do once the game has already started, and Arc Warden is usually reserved for last pick in AP. Since it is mostly about getting to the actual hero or his clone, any source of mobility will be welcome. You also need items that enable mobility or prevent broken Blinks. Hence all the barrier-type items will be welcome.
Most importantly, do try to finish the game as early as possible. Arc Warden might have a huge powerspike in the midgame with
Manta Style, but he is still more than happy to go late and play the asinine Aghanim's Scepter game.
Technically, Meepo is not a Top Tier pick, but we felt like our readers should be aware that this hero is on the rise. In the right hands and in the right game he can be overwhelming.
The biggest problem is killing Meepo's tempo. An earlier than usual
Black King Bar on cores could be considered. Both Poof and Ransack damage can be mitigated by Debuff Immunity.
It is also a good idea to get a
Solar Crest. You don't need AoE damage to kill Meepo, you need a strong single target focus, and when it comes to bursting down a target, nothing is as cost-efficient as Solar Crest. Meepo doesn't have a ton of armor, but he has a lot of built-in magic resistance through his ultimate. Physical burst is the preferred option.
Finally, get a
Force Staff. We understand that this save item is outshined by
Pavise and
Solar Crest, but it has its uses.
Mid meta is wide open, with a lot of cheesy heroes making a comeback. The only one missing from the full c-c-c-combo is
Broodmother, but we are definitely glad about it.
Despite all the cheese, the game still feels fair most of the time and these trending heroes, while on the stronger side, don't feel unbeatable. They just stand out a bit too much when played by a dedicated player.
What are your thoughts on the current mid meta? Do you feel like some of the aforementioned heroes need a nerf or are you one of those dedicated Tinker spammers? Share your thoughts in the comment section below.