Magomed "Collapse" Khalilov and Magnus are a match made in heaven. For his unfortunate opponents, however, that sentiment changes drastically.
Collapse Magnus is already back at it again in the Lima Major — and it took him no time at all to get going. Even in the very first minute of the game, he's capable of pulling out a play that most players would proudly display in their lifetime highlight reel.
For the 20-year-old, it was just another Wednesday — already thrusting himself into the spotlight in his first series of the first day against North America's TSM.
---
---
Collapse Magnus makes best situation out of no situation even before the game starts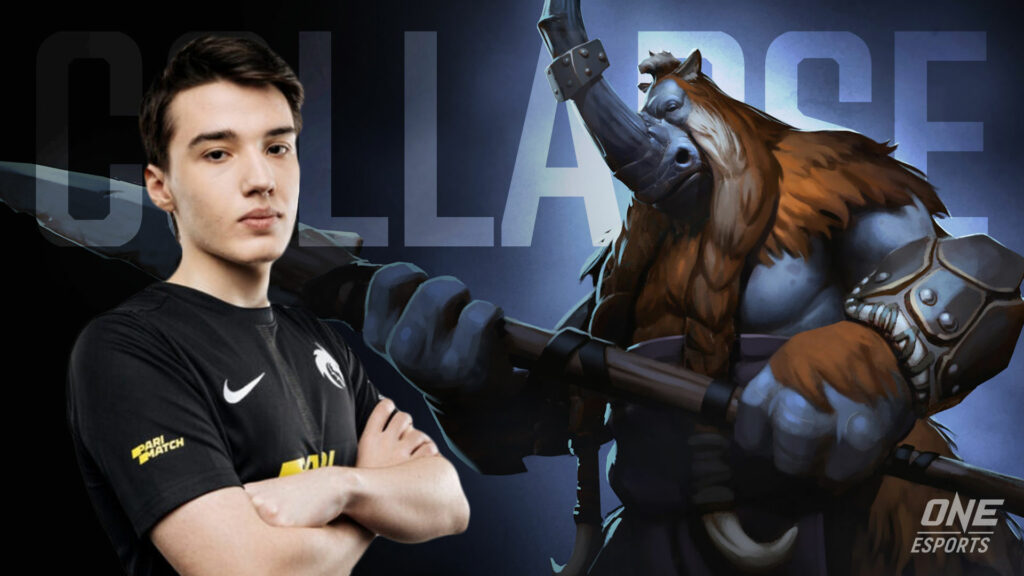 Team Spirit had just finished a clinical first game against TSM. Though the game lasted 56 minutes, TSM never really found their footing, letting Spirit close out game one slowly and safely.
Game two started off with an immediate bang, however. TSM came out of the gates hot, getting a quick first blood after Miroslaw "Mira" Kolpakov's Rubick made an ill-advised move past the Dire middle tier one before the horn sounded.
Collapse, wanting to avoid the mid fight, found himself unfortunately caught between a rock and a hard place while trying to maneuver himself into position for the Dire jungle Bounty rune. The opposing Riki and Lina walked right on top of him during nighttime.
Even though he kept his composure to dodge a Light Strike Array, he caught a well-placed Sacred Arrow after the sidestep. The long stun meant that he was nearly dead — down to almost 100 health — but he decided to try and salvage this horrendous early-game disadvantage.
---
---
While stunned, he skilled Skewer, dragging two enemies into the cliff overlooking the river. This not only prevented the safelane carry from getting a kill and a gold boost, Collapse also forced the Lina to use his Town Portal Scroll in order to head back to lane.
The Riki, however, was still able to leap down from the cliff with Blink Strike. Still not done with his shenanigans, Collapse moved to get his original goal — the Bounty rune — and then proceeded to dive the midlane tower for a quick death.
With one quick-thinking play, the Spirit offlaner salvaged whatever little he could from the terrible situation. Collapse eventually went onto do the usual Collapse Magnus things through the rest of the hard-fought game, eventually resulting in a Team Spirit 2-0 sweep.
READ MORE: Dota 2 Lima Major group stage schedule, results, standings