Cryptozoic Entertainment Announces DC Deck-Building Game: Justice League Dark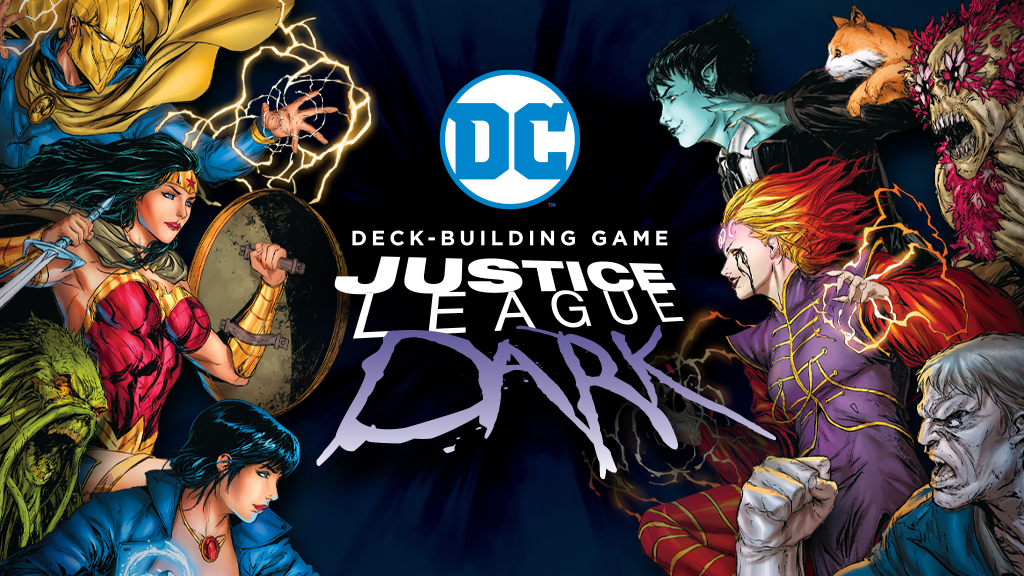 Posted on June 28, 2023 by Neil Cole

Cryptozoic Entertainment, leading creator of tabletop games, trading cards, and collectibles, in collaboration with Warner Bros. Discovery Global Consumer Products and DC, today announced the launch of the Kickstarter campaign for DC Deck-Building Game: Justice League Dark.

Following last year's successful DC Deck-Building Game 10th Anniversary Kickstarter, which earned over $1 million, this new campaign features the latest major release in the popular series: a base set based on DC's Justice League Dark comic books. In addition, fans can pledge for DC Deck-Building Game: Rivals – Shazam! vs. Black Adam, a two-player title featuring the iconic rivals. There are also several additional items and exclusives for fans to preorder, including two expansions for DC Deck-Building Game: Rebirth, an expansion based on the Legion of Doom, playmats, and card sleeves.

"The last DC Deck-Building Game Kickstarter was an unforgettable experience that brought the fans who love the series together, so we are thrilled to be able to do it again this year," said Shahriar Fouladi, Vice President of Product Development & Marketing at Cryptozoic. "Basing a game on Justice League Dark gave us the opportunity to add lots of exciting new game mechanics inspired by magic and the supernatural. We are also using the fan feedback from the last campaign to offer even better stretch goals and lots of expansions. It's going to be a fantastic 30 days for the whole community!"

DC Deck-Building Game: Justice League Dark showcases the supernatural DC team that steps in when challenges arise that are too mystical for DC Super Heroes like Superman and Batman. Players become characters like Wonder Woman, John Constantine, Zatanna, and Doctor Fate as they Seal the threats of magical Super-Villains and Transform their cards into more powerful forms. Backers can choose from two covers by talented artists: the standard cover by Ryan Benjamin and the Kickstarter Exclusive cover by Raymond Gay.

DC Deck-Building Game: Rivals – Shazam! vs. Black Adam puts two players at the center of the magical battle between the iconic rivals. Each player has three unique Character cards, each with more incredible abilities and a higher cost than the previous one, making it a challenge to defeat their foe three times.

Besides the two standalone titles, the Kickstarter includes five different DC Deck-Building Game expansions: Legion of Doom Expansion Pack, Rebirth: One-Shot Pack 1 — Cry for Justice, Rebirth: One-Shot Pack 2 — Time Heist, Crossover Crisis Pack 1, and a new Crossover Pack that will be announced during the campaign. In addition, there will be two Kickstarter Exclusive playmats and card sleeves.

The DC Deck-Building Game: Justice League Kickstarter starts today and runs until July 27, with pledge tiers starting at $75. Stretch goals, if unlocked, will add numerous additional cards and other upgrades to the products. Preorder items are expected to be delivered to backers in April 2024. Retail releases of DC Deck-Building Game: Justice League Dark and Rivals – Shazam! vs. Black Adam will follow later.

For more information, check out the DC Deck-Building Game: Justice League Dark Kickstarter page.

×
×
---
---