Dota 2's patch 7.33 is undoubtedly filled with in-game changes, and some of them will be broken. Unfortunately, it might have broke something outside the game as well.
At Immortal-level pubs, Dota 2 matchmaking no longer send teams into premade stacks, Valve announced in the New Frontiers update. Instead, two captains are selected — likely the two highest-ranked players in the game. Then, each captain picks from the players, thereby forming teams for the game.
Here's the catch — it doesn't care whether you entered matchmaking as a solo player, or in a queue. For solo players, this is a novelty, where time will tell whether it's a good idea. But from personal experience, even if two players started finding a match in the same party, they can be selected onto different teams.
It's fair to say that this can be easily abusable. Ideally, parties want to play together — whether it's for fun or training purposes, like practising as a duo in the same lane — and this new option can prevent it. Players who want to play together will almost certainly play worse when they are instead on different teams. In extreme cases, griefing to go next, or helping to bump up a friend's MMR could even be on the table.
---
---
Dota 2 matchmaking system for Immortals still has room for improvement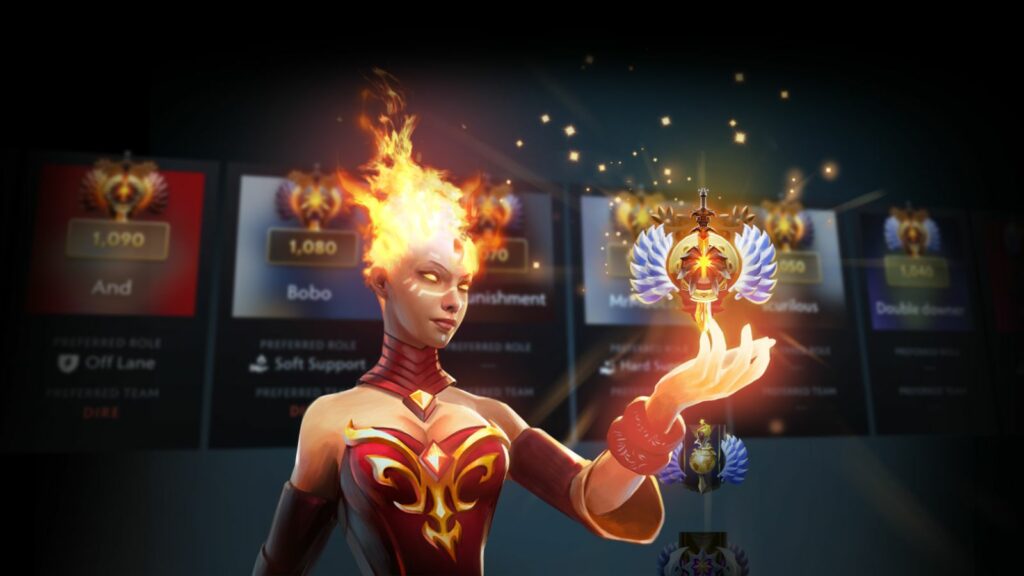 For the vast majority of Immortal players, this is a non-issue. Immortal stacks are few and far between, and most players prefer solo. But in Valve's own words:
"This means matchmaking can be a challenge, especially if you're good at Dota, and like playing with people who are almost but hopefully not quite as good at Dota as you are. We've done a bunch of work and a bunch of math to improve the quality of our matchmaking across the board, for players of all skills levels."
Immortal parties who want to play together will find it heavily discouraging to stack up, which seems to be the antithesis of Valve's express purpose for the matchmaking update.
Some solutions can include indicating that players are in the same party or having a different selection system. Captains might be able to select a party at one go and forgo some picks, instead of having to choose one by one.
Another way to solve this is to encourage Immortal stacks to go to a full five with a more robust social system, thus doing away with the player selection phase. Right now, the only way to invite strangers is through regional chat rooms that are full of spam, with no ranked information available even on legitimate profiles.
You can read the full patch notes for Dota 2 7.33 here.
READ MORE: Racing towards the Berlin Major — a preview by Noxville