ESL is introducing a new third-party circuit for Dota 2, ending with an eye-popping US$15 million tournament in Saudi Arabia.
The ESL Pro Tour features three tournaments through 2023, starting with the 19th and 20th seasons of DreamLeague in April and June, culminating in a finale at the Riyadh Masters in July.
---
---
ESL Pro Tour starts with DreamLeague and ends with Riyadh Masters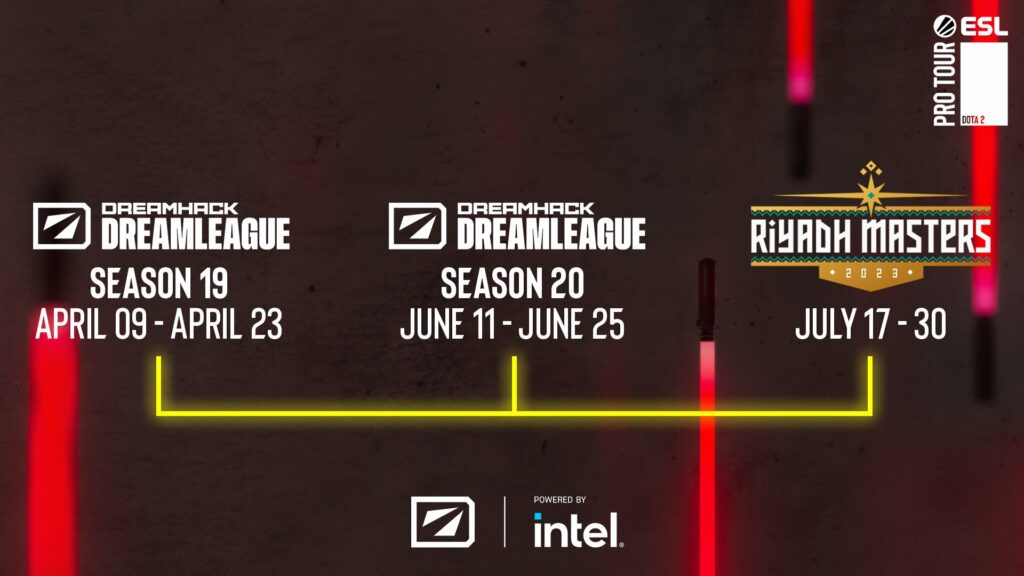 The ESL Pro Tour kicks off with DreamLeague season 19 from April 9 to 23, followed up by DreamLeague 20 from June 11 to 25. Both tournaments will feature a US$1 million prize pool.
The Pro Tour ends with the massive US$15 million Riyadh Masters, organized by Gamers8 — which will become the 10th highest prize pool for any esports tournament, and the eighth highest for Dota 2 — running from July 17 to 30.
The first Riyadh Masters in 2022 saw a US$4 million prize pool, with Chinese powerhouse PSG.LGD earning US$1.5 million for their win.
Before the Riyadh Masters even starts, three teams will confirm their attendance. The winner of DreamLeague 19 will directly qualify for the group stage, along with the top two teams at DreamLeague 20.
For DreamLeague 19, a total of 16 teams will be invited from the following regions:
5 teams from Western Europe
2 teams from Eastern Europe
3 teams from North America
2 teams from South America
2 teams from Southeast Asia
2 teams from China
Teams will be invited according to ESL's own EPT ranking system,
READ MORE: Team Secret recruits superstar SEA midlaner to complete Dota 2 roster