Hoax Claims Head of Superman Statue Torn Off by High Winds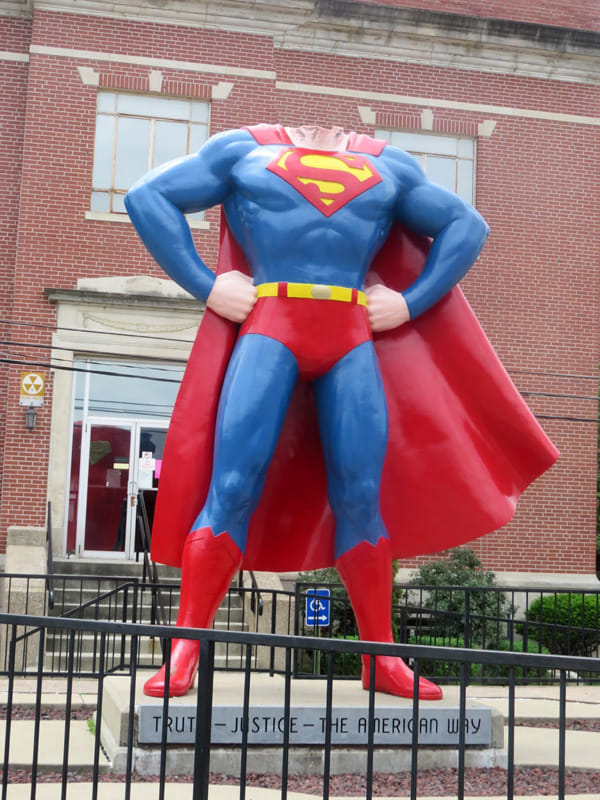 Posted on February 28, 2023 by Neil Cole

A recent article posted on Facebook by Metropolis Illinois News claimed that the head of the 15-foot-tall Superman Statue in Metropolis, IL had been torn off by extremely high winds in the area.

"It is confirmed that the wind today blew off Superman's head," stated the Facebook Page. "Maintenance crews are asking the general public to avoid the area, as they work fervently into the night to reattach."

Thankfully, this claim was proven to be fake news by the Super Museum who were quick to point out that the Metropolis Illinois News is a local satire page someone made just for jokes.

"Please have no fear…Superman is still here…head attached, standing strong and tall through all the wind gusts," said Super Museum Curator, Morgan Siebert. "If you need to see for yourself be sure to check out the Super Museum and Hidden Gems Novelty and Collectibles while you're here!"

The world-famous bronze statue stands watch over Superman Square and has been a hot spot for photo-ops in the Metropolis downtown district since being unveiled on June 5th, 1993 preceding the town's 15th Annual Superman Celebration.

×
×
---
---