CG Spectrum 3D Modeling Mentor and Senior Environment Artist at Arkane Austin, Ehsan Ebrahimzadeh, will be speaking at the 2023 Game Developers Conference (GDC)! In the session Fall Foliage in 'Redfall': Creating the Essence of Northeast America, Ehsan will explore how to create a good game workflow using the game Redfall and its foliage workflows as an example.
To find out more about GDC and see what other sessions are on offer, head to the GDC website.
Meanwhile, scroll down to learn more about Ehsan and the awesome GDC session he'll be presenting!
About Ehsan Ebrahimzadeh
Hailing from Iran, Ehsan has been working in video games, covering a range of roles, since 2009. He currently resides in Austin, Texas, working at Arkane Studios as a Senior Environment Artist. He is also a 3D Modeling Mentor at CG Spectrum. 
Fall Foliage in 'Redfall': Creating the Essence of Northeast America
In this upcoming GDC session, you'll learn about Arkane Austin's foliage workflow for Redfall and how they created the eerie but beautiful Fall landscape.
Using individually 3D-modeled leaves as well as procedural methods, Ehsan and the Arkane Austin team created an impressive foliage asset library and implemented a workflow that allowed for easy iterations based on internal and client needs.
Ehsan will also do a post-mortem on Redfall's workflow, looking at how processes and procedures could be improved for future games and projects.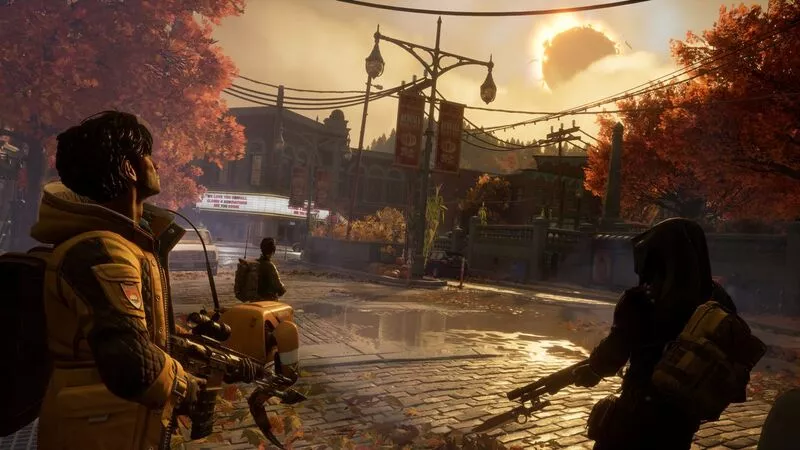 Still from Redfall showing the number of leaves and other foliage in the 3D environment.
Who should attend?
This talk will be great for aspiring and current 3D modelers interested in procedural modeling techniques and for people working in (or hoping to get into) game development roles looking for ways to produce non-destructive workflows that enable easy updates and iterations.
About GDC
The Game Developers Conference (GDC) is an annual event that brings together game developers from around the world, providing an opportunity to exchange ideas, learn from each other, problem-solve, and explore the latest advancements in and the future of game development.
Attendees include programmers, artists, producers, game designers, audio professionals, and business leaders.
GDC will be held in San Fransisco from March 20-24.
There is also an Online Expo for those who can't make the event in person (more details can be found on GDC's website).