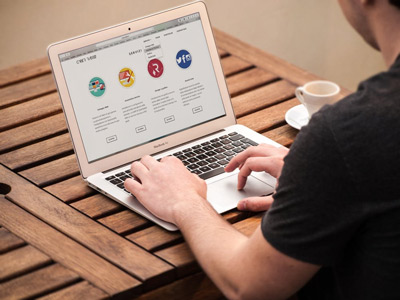 I've been running a movie review website for some time now (this one!) and it's been a fun and interesting challenge, to say the least.
Many people probably wonder why I do it, or how I do it because maybe they would like to try it themselves.
So I thought it would be a good idea to share my thoughts and process with you.
Running a website is fun, it gives you a reason to watch movies and write about them but there are so many other benefits that people overlook.  Many think it's difficult to do, but it's quite simple really.
So let's look at the why and then the how of creating and running a movie review website.
This is the exact process I used to create this website, but there are some affiliate links used in this article which I earn a commission from when purchased.  This is no extra cost to you though, and you actually get a discount when using these links.  I've built a number of sites this way myself.
Why Should You Start a Movie Review Site?
Sure it's a lot of fun, but I can tell you, this website not only pays for itself but the movies I buy for my collection and more.
Sure, I don't make a killing, but it's a nice supplement to my other income sources.
Writing movie reviews on your website gives you the opportunity to make some money along with some other benefits as well. Here are a few reasons why you may want to start a movie review website
---
Watch More Movies & Learn More
I knew a little bit about martial arts movies when I started this website.  I didn't claim to be an expert and never have but over time my knowledge about martial arts movies has exploded exponentially.
I watched more movies in order to review more movies.  I did a tonne of research on films and actors before I searched for more.  I learned a hell of a lot about the industry, movies and the people behind them.
When you write about something you pay a lot more attention to it so you don't come across as an idiot in your review. Although, I cannot guarantee that I didn't in some of the earlier reviews on this website!
---
Meet more People
Due to the sizable following I have on Facebook, Twitter, my Email Newsletter and other areas I've met a lot of martial arts and kung fu film fanatics over the years and made a lot of friends.
I get new comments on my reviews every day and get to network with people regularly.  It's fun and a benefit not many people would expect.
I've become friends with so many people via this website and it so unexpected – I think you'd love to mingle with other Martial Arts movie fans online, so why not?
---
Sometimes You Get Free Stuff
Once my website got popular people started contacting me and sending me free movies and books in exchange for a review.  It's a regular thing now.
I've even had some weird requested such as speaking at events (until they realized I was in Australia), I've been offered clothing and other things to review that are completely off topic – I turned those things down though as they weren't suitable for my site.  But it's all part of the possibility.
One thing I will say, is sometimes you get offered complete crap. I was offered to review a jacket on my blog once. Sure I didn't mind the idea of getting a cool Jacket for free, but I wanted to stick to my topic and be true to the readers of this website. So you may have to turn some people down!
---
Make More Money
As I mentioned earlier, I make enough money through this site to pay the ongoing fees, the movies I buy/review and still have some left over as pocket money.  There's no reason you couldn't do that either!
There's a number of ways you can make money by signing up for a few programs and, once you start getting popular, people approach you offering to pay for an article (aka a 'Sponsored Post') on your website – I make hundreds of dollar with these posts at times.
Here are some options you have to monetize your site:
Sell Ad space or Sign up for Google Adsense. You'll then make money just from having visitors on your website and occasional clicking your ads.
Affiliate Marketing – sell movies and merch on Amazon and get a commission (more here)
Sponsored Posts – as mentioned someone sends you a post or article and you add it your site, get paid by PayPal! I often get asked to do sponsored posts for $100 or more. I take full control though so I can keep the quality of my blog posts up and still deliver value to my readers.
Sell your own product  – I used to sell an E-Book here! I don't anymore as it's out of date and I'd rather just work on the blog and reviews personally. But for the few sales I got, I set it up so people could instantly download once they paid – so money just came in by itself for a while!
Any other methods your imagination can come up with are also possibilities.  The above are just the obvious options. If you can think of something to sell, you can do it and add that onto your review site. Be as creative as you can!
---
Career Opportunities
If you make enough money, your website could become your career.  That simple.
This hasn't happened to me, I make a good chunk of play money but not quite enough to live off. But many guys out there have massive sites and earn enough to make it their fulltime gig.
Also, if you get popular enough or skilled enough in certain areas you can step it up and get hired by someone to write reviews, or offer your services as a blog post writer.  Your career path can change once you start replacing your income.
---
So, how do you start a movie review Website?
You have some options. Some are good, some aren't.
You have some free options out there but I don't recommend those as you don't have any ownership, your site can be plagued with ads that you don't earn from and it's a lot more difficult to get popular and earn money with a free website.
So, buy a domain and hosting for under $200 and install WordPress. Most hosting companies have a simple one-click install.
WordPress is the way to go.
WordPress is really easy to use. Once it's set up, you can log in and create articles and reviews on your blog really easily.
To give you an idea of how easy WordPress is to use, here's a video showing you how to create your first blog post:
Please note: By watching the video below you hereby consent to the use of YouTube's cookies.
It's super easy to install.  For example, when you log into your Hostgator Cpanel, you see the WordPress install straight away: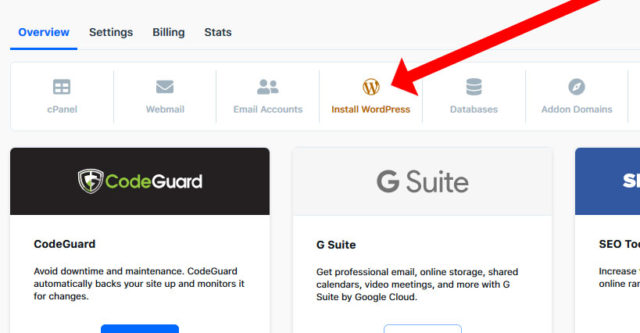 Once you click the WordPress icon, you'll then follow a few prompts and your website will be installed.  You can change the design by installing WordPress Themes, run a blog which automatically filters your newest posts to the blog page for you.  It's easy to do.
If you're unsure, I have got an article on another website, showing you how to install WordPress onto Hostgator.
Also, if you'd like a complete run through on creating and running a website, there's a free Email course there too which walks through starting a website, security, design, etc and all the bits and pieces you need from start to finish.
You can get that  'Start a Website' Email Course here for Free. (Yes, I created this course!)
My main line of work is web design, so any of this is information coming straight from me!
---
Let me know if you do get started.
I love seeing what people create, so if you decide to start a website, leave a link in the comments below so people can check it out, including me – I'd love to see what you create.
Otherwise, thanks for reading this off topic post!  I swear, more movie related stuff is coming next 🙂