J Cube releases Multiverse | USD 8.0 for Maya
Friday, February 10th, 2023 | Posted by Jim Thacker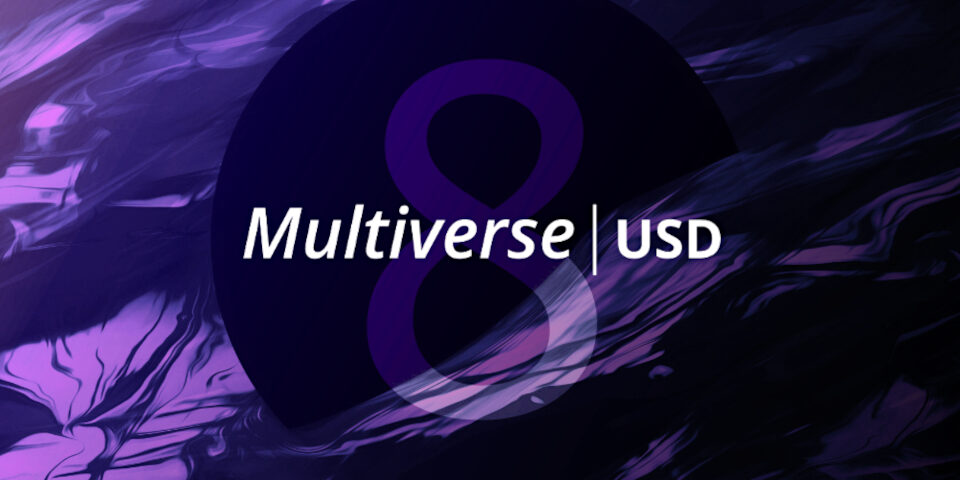 J Cube has released Multiverse | USD 8.0, the latest version of its USD-based Maya layout, look development, lighting and rendering toolset for manipulating large VFX and animation data sets.
The update adds support for CAD and BIM data formats, support for USDZ material compounds, and performance improvements of "100x" when loading large USD hierarchies.
A USD-based solution for authoring and visualising large scenes for VFX and feature animation
Multiverse is designed to author, play back and modify complex scenes, such as those generated during shot layout and look development in visual effects or feature animation.
Although the software also reads Alembic files, since version 6.0, workflow has primarily been based around USD, now widely supported in DCC applications.
As well as reading and writing USD files, users can author USD hierarchies directly within Maya via the 'MEOW' user interface, pitched as "pleasing, logical and extremely fast".
Although Maya itself supports USD via the Maya for USD plugin, included in the installer since Maya 2022, Multiverse | USD also works with older versions of Maya, across both Python 2.7 and 3.7/3.9.
You can read more about how it differs from other USD solutions in the online documentation.
Support for new DCC and CAD file formats, and USDZ material packages
Multiverse | USD 8.0 extends the range of file formats that the software supports, now reading in and procedurally rendering OBJ and FBX files, and CAD and BIM data in IFC, IGES, STEP and STL format
J Cube describes the change as "open[ing] up the usage of Multiverse for visualization [of CAD] data".
The software also now supports USDZ material packages – pre-made materials containing textures, such as those from online asset library ambientCG – and can serialise Maya shading networks in the format.
Workflow and performance improvements
Performance improvements include lazy loading of primitives in MEOW, resulting in "performance gains of 100x" with "hierarchies with hundreds of thousands of items/prims [loading] without UI delays".
There are also more options to control whether Multiverse reads in data from external files by streaming it into Maya, or importing it in the conventional way: you can find details in the release notes.
New cloud licences for teams where artists work from home
In addition, J Cube has introduced Multiverse Pro Cloud: a cloud-based licence system with "guaranteed 99.95% uptime" in which licences are not tied to individual user machines.
The new licences, which can co-exist with existing offline licences, are intended to enable teams in which artists work from home to licence Multiverse without the need for VPN access.
Pricing and availability
Multiverse | USD 8.0 is available for Maya 2018+ on Windows, Linux and macOS. It is compatible with Arnold 5.2+, 3Delight 2.0+, Redshift 3.0.67+, RenderMan 23.2+ and V-Ray 4.3+.
The software is rental-only, with Pro Offline subscriptions starting at $270/year for interactive floating licences and $90/year for render licences. Pro Cloud subscriptions cost $30/month or $300/year.
J Cube also provides free Solo licences for indie artists, which require a permanent internet connection, but permit use in commercial projects. At the time of writing, they haven't been updated from version 7.1.
 
Read more about Multiverse | USD on J Cube's website
Read a full list of new features in Multiverse | USD 8.0 in the online release notes
Tags: 3Delight, Alembic, arch viz, Arnold, BIM, CAD, cloud licence, FBX, feature animation, free edition, IFC, IGES, J Cube, look dev, look development, Maya, Maya for USD, MEOW, Multiverse | USD, Multiverse | USD 8.0, new features, OBJ, plugin, price, Pro Cloud, Python, Python 2, Python 3, Redshift, RenderMan, scene layout, set dressing, shot layout, STEP, STL, system requirements, Universal Scene Description, USD, USD hierarchy, USDZ, USDZ material package, V-Ray, vfx, visual effects, visualization, write Maya shading network inside USD file