Jack O'Halloran and Sarah Douglas Attending Fanboy Expo Orlando
Posted on July 19, 2023 by Neil Cole

Actors Jack O'Halloran and Sarah Douglas will be appearing at the upcoming Fanboy Expo Orlando Comic Con which takes place September 1st – 3rd at the Hyatt Regency Orlando in Orlando, FL

O'Halloran turned to acting following a successful career in boxing. Standing at 6'6″, he is best known for his role as Non, part of the trio of villains led by General Zod, in both the original "Superman: The Movie" and "Superman II". He has also starred in such films as "The Baltimore Bullet" opposite James Coburn and Omar Sharif, "Dragnet" with Dan Aykroyd and Tom Hanks, and the Chuck Norris classic "Hero and The Terror".

Douglas is best known for playing the Kryptonian supervillain Ursa in "Superman: The Movie", "Superman: II" and Jinda Kol Rozz in one episode of the CW television series "Supergirl" in 2018. Her other prominent roles include that of the evil Queen Taramis in "Conan the Destroyer," and Pamela Lynch in the 1980's primetime drama series "Falcon Crest".

Both O'Halloran and Douglas will be available to meet guests, sign autographs, and pose for photo-op during show hours for all three days of the Fanboy Expo Orlando Comic Con.

Tickets can be purchased on the Fanboy Expo Orlando Comic Con website at FanBoyExpo.com.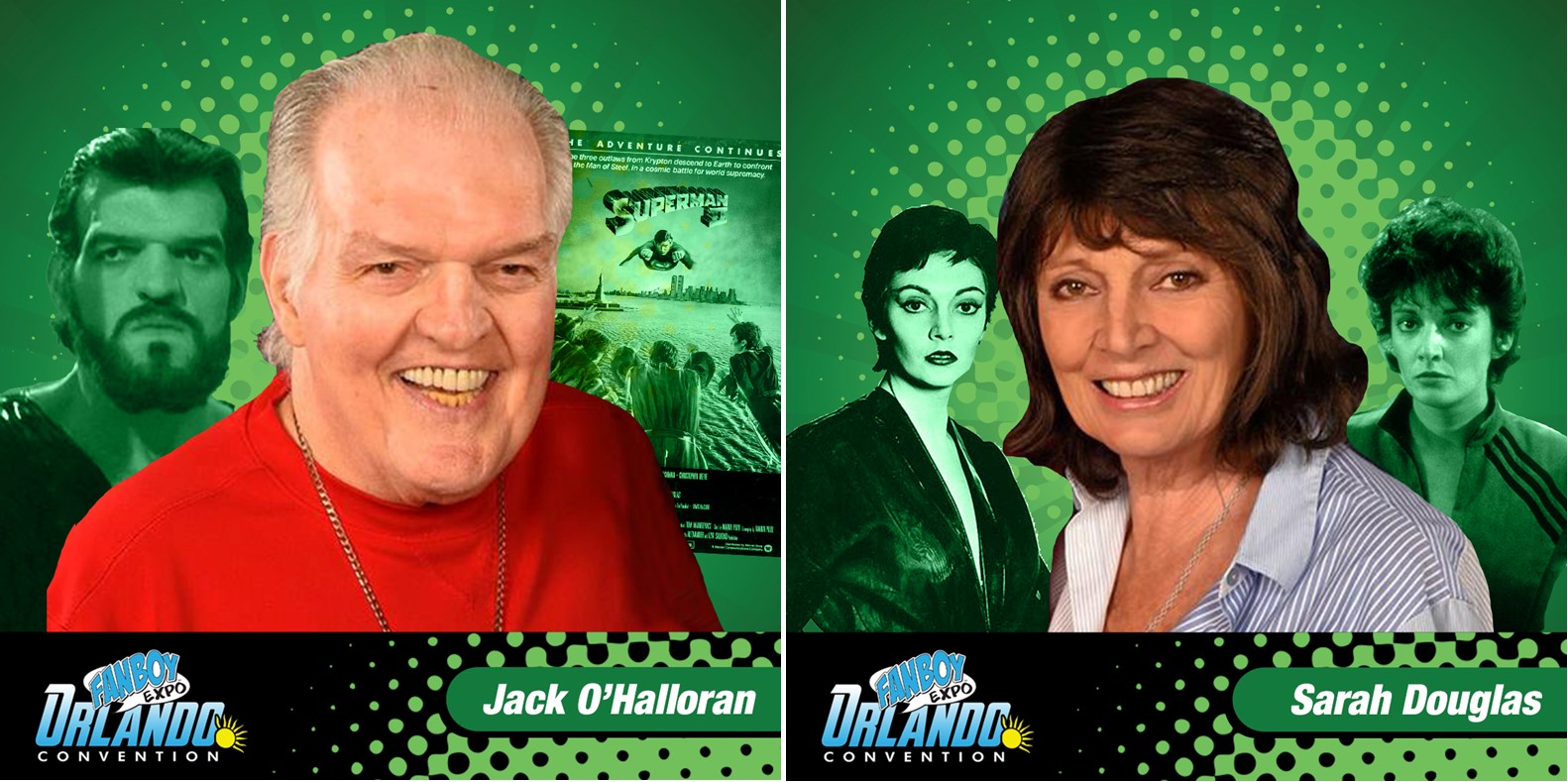 ×
×
---
---