Jam City Announces New "DC Heroes & Villains" RPG Puzzle Game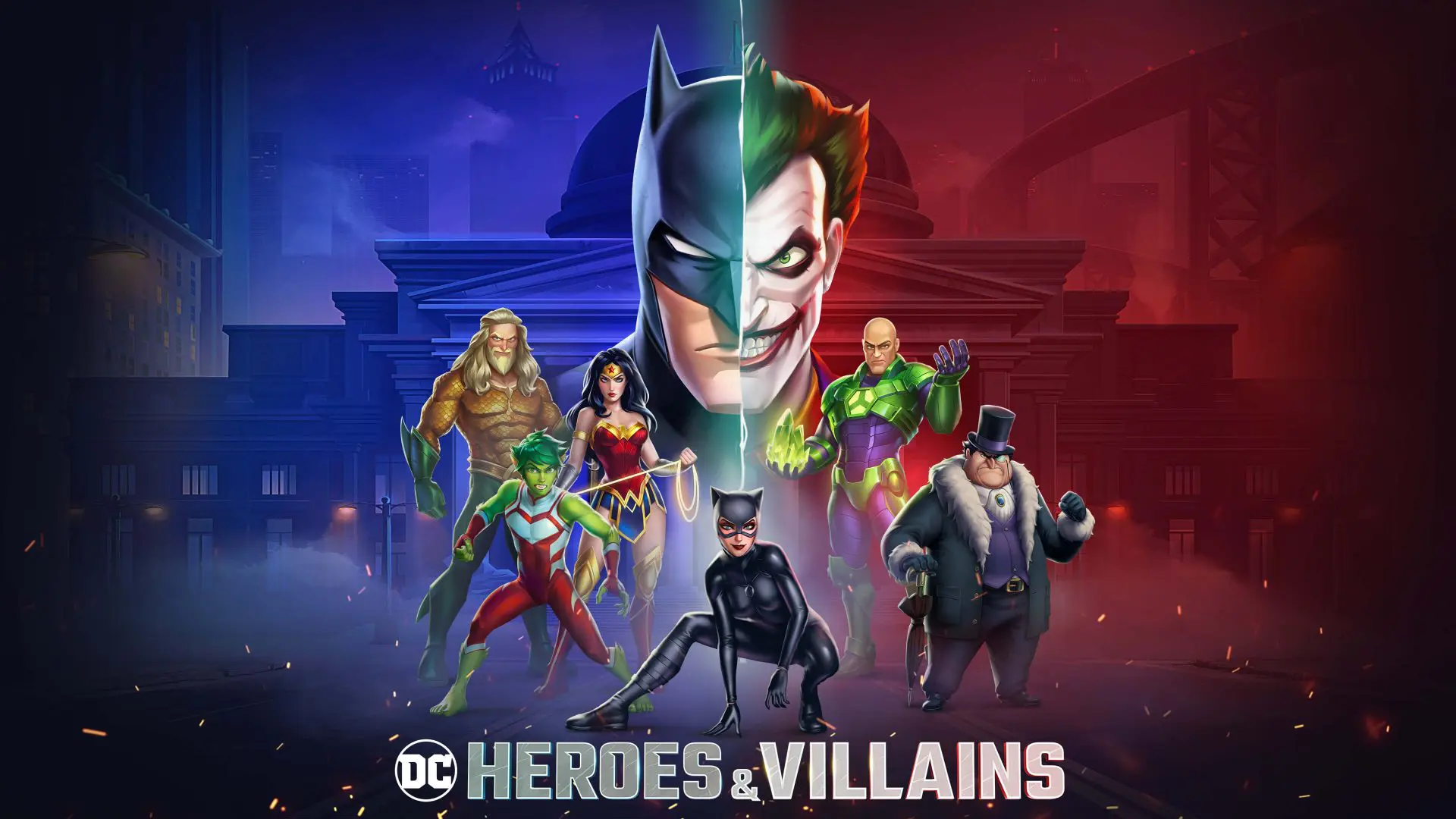 Posted on July 21, 2023 by Neil Cole

Leading global entertainment studio Jam City today announces the worldwide launch of DC Heroes & Villains, the first action-packed puzzle RPG game that features the most iconic Super Heroes and Super-Villains of the DC universe wrapped in an original storyline and set across legendary and landmark locations. Available in the App Store and Google Play beginning today, DC Heroes & Villains is licensed by Warner Bros. Interactive Entertainment on behalf of DC. This title offers fans an entirely new free-to-play gaming experience where players can assemble their ultimate super team, solve challenging puzzles, and use powerful group skills to save the DC universe from a galactic threat.

A mysterious pulse has stripped away all superpowers throughout the world, forcing Heroes and Villains to team up in a shaky alliance and fight for their survival against the mysterious Quintessence of Evil. In DC Heroes & Villains, players will:

Assemble the Ultimate Team of Super Heroes and Super-Villains

Players test their match-3 gameplay skills over 152 missions to collect and build the ultimate super team from over 60 fan-favorite DC Comics characters including Batman, Superman, Wonder Woman, The Joker, Harley Quinn, The Flash, Blue Beetle, and more.

Strengthen and Build Team Powers

Build teams for every type of battle based on beloved DC hero and villain teams including the Justice League, Suicide Squad, Teen Titans and more. Group Bonuses are distinctive to DC Heroes & Villains, unlocking powerful abilities when characters of the same group are used together, enabling players to unleash devastating synergy attacks to defeat foes. Players can unlock new characters and more rewards to strengthen teams as they progress through each monthly themed battle pass.

Unite and Battle to Defeat the Quintessence of Evil

Engage with Choice Missions on a unique interactive map – play as Heroes to save the world, or Villains to wreak havoc. Experience high-drama epic boss battles in familiar locations like Gotham City, Metropolis, and Themyscira. In Assault Mode, players climb the PVP Leagues to dominate the competition and earn valuable rewards.

"Jam City is incredibly proud to be a partner of Warner Bros. Interactive Entertainment and DC, one of the most prestigious and recognized entertainment brands in the world," said Lisa Anderson, EVP of Games at Jam City. "With today's launch of DC Heroes & Villains, we continue to expand our evergreen roster of beloved free-to-play games while delighting DC fans with our brand of unique, narrative-based and immersive mobile experiences."

For the global launch, Jam City has partnered with Sandsoft Games, the mobile-first game developer, publisher and investor power, to bring DC Heroes & Villains to millions of players across the fast-growing Middle East and North Africa markets.

"Sandsoft is delighted to partner with Jam City to bring an exciting new title like DC Heroes & Villains, with globally recognized characters such as Wonder Woman, Batman and Superman, to audiences in the MENA region," said David Fernández, CEO at Sandsoft Games.

He added: "Jam City is a powerhouse in mobile gaming and we're happy to bring our publishing expertise for the title's launch. It marks the latest global partnership for Sandsoft as we continue our growth trajectory as a top mobile games company from the MENA region."

View the official announcement trailer below:

×
×
---
---