Gleb "kiyotaka" Zyryanov (more commonly known as "depressed kid") was all smiles following a hard-earned victory against The International 11 champions.
Eastern European squad 9Pandas had a tough matchup against Tundra Esports in the upper bracket semifinals of the ESL One Berlin Major. In a series filled with LAN veterans, it was the 18-year-old who took the well-deserved spotlight following a tense third game.
Game one was a game that saw 9Pandas perfectly execute their strategy. Faced with Tundra's propensity to go for three strength cores and face-tank their way into winning teamfights, 9Pandas instead went all in on the farm with Doom, Alchemist, and Chen. Faced with relentless pushing pressure from the Chen, Tundra was pulled like a rubber band to all sides of the map — only to eventually snap.
---
---
After a disastrous game two that went 23-7 in Tundra's favor thanks to a 12-kill performance from Martin "Saksa" Sazdov's Bounty Hunter, 9Pandas elected to steal the pick for themselves. The EEU squad paired it with a classic combo, picking Tinker as their last hero.
Kiyotaka puts his team on the back with a Tinker performance for the ages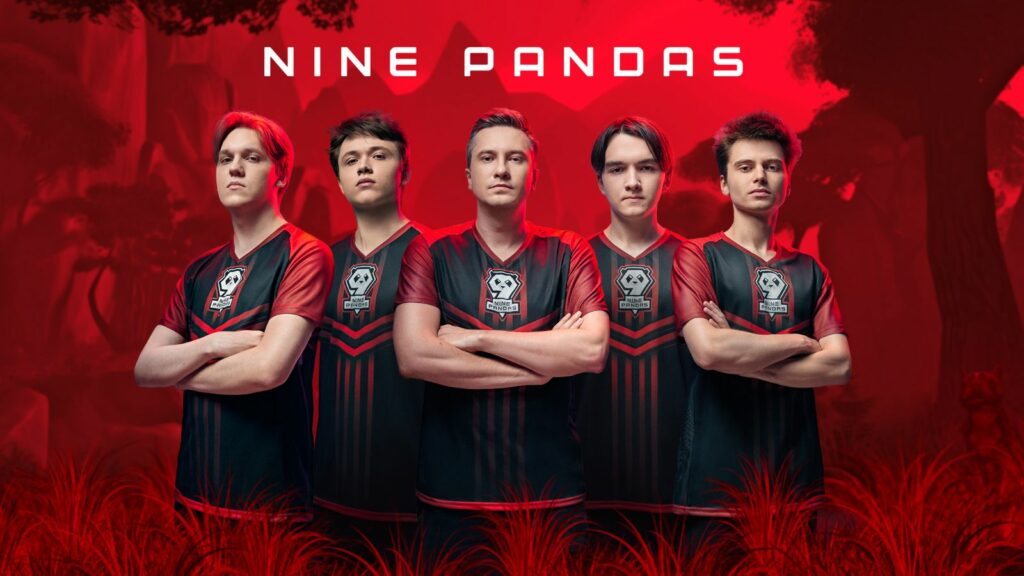 At first, it looked like Tundra was more than prepared to deal with the Tinker by countering with Windranger. Leon "Nine" Kirilin solo killed Kiyotaka in the lane, then consistently hunted down 9Pandas' heroes throughout the mid-game.
Though Tundra looked entirely in control, one item changed everything for kiyotaka — a relatively early Black King Bar that let him push his limits by diving straight into his opponents. As it turned out, Tundra lacked the capacity to deal with a BKB-ed hero.
---
---
It is difficult to exaggerate just how little Roman "RAMZES666" Kushnarev impacted the proceedings in game three on his Monkey King. It wasn't helped by some genuinely uncharacteristic mistakes from arguably the most experienced LAN player on the team, leading to death after death — an especially egregious one happened when he strayed too close to the Tormentor. Unfortunately for Tundra, this served only to make kiyotaka's performance even more impressive.
---
---
---
Even with a freak Ramzes death, kiyotaka was there and ready to clean up. Four versus five, he jumped fearlessly into the middle of Tundra — who could only run amok in the face of Tinker's overwhelming magic damage.
Slowly but surely, the game was slipping out of Tundra's control. Though the WEU squad tried to regain control of the map with a desperate Roshan gambit, kiyotake showed there was nothing that could deter him and his ridiculous mobility.
---
---
And if that wasn't enough, Kiyotaka finished things off with aplomb — by solo killing Tundra's Oliver "skiter" Lepko, punctuating the teamfight with a simple proclamation: the Tinker was carrying the game, and the Terroblade was not.
---
---
Kiyotaka's performance helped earn his new organization 9Pandas to a top-three finish at their first-ever Major, earning at least US$75,000 and 400 DPC points.
READ MORE: ESL One Berlin Major playoffs schedule, results, teams, streams