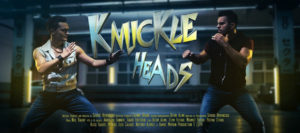 Today I've got another short Martial Arts film for you.
This film from 2015, is a little different and has a nice twist for fans of video games and martial arts. It's just a quick and fun fight to watch with some cool imagery.  Check it out below!
Please Note: By watching this video you hereby consent to the use of YouTube's Cookies.

I hope you enjoyed that little fan film, if you know of any other fans films you think should be shared here, leave a comment below!
Thanks for watching 🙂