"Superman: Legacy" to Begin Filming in January, 2024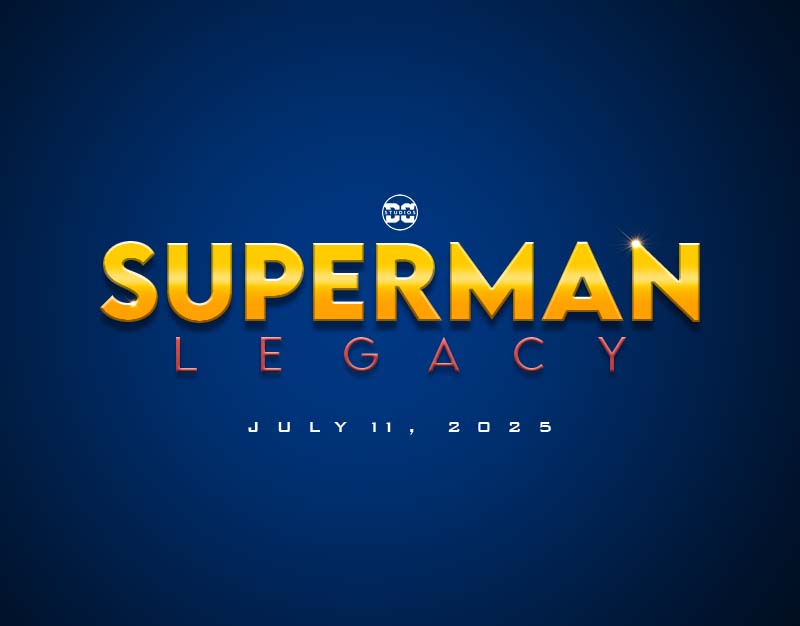 Posted on May 11, 2023 by Neil Cole

Director and DC Studios co-CEO James Gunn has announced that cameras will officially start rolling on "Superman: Legacy" in January, 2024.

"I'm working on Superman: Legacy which we shoot in January," stated Gunn in a new video interview with Wired. "I'm doing the press tour for Guardians of the Galaxy Vol. 3. We've been recording voices for our animated show, Creature Commandos. And then I'm helping other writers work on other projects in the DC world."

In addition to directing the film, Gunn has also written the first draft of the screenplay which was revealed to have been turned in right before the the ongoing writers' strike by the Writers Guild of America (WGA) began.

"Superman: Legacy" will tell the story of Superman's journey to reconcile his Kryptonian heritage with his human upbringing as Clark Kent of Smallville, Kansas. He is the embodiment of truth, justice and the American way, guided by human kindness in a world that sees kindness as old-fashioned.

Gunn along with industry veteran Peter Safran were appointed to the new roles of Co-Chairmen and Chief Executive Officers of DC Studios in November, 2021 and are spearheading the development and execution of a long-term plan for the many properties licensed from DC Comics, focused on continuing the tradition of high-quality storytelling for the DC Universe across audio-visual media, while building a sustainable growth business out of the iconic franchise.

"Superman: Legacy" is currently scheduled to soar into theaters worldwide on July 11, 2025.

×
×
---
---