AMC+ released the first trailer for Lucky Hank. The new show from the producers of Breaking Bad and Better Call Saul stars Bob Odenkirk. In Lucky Hank's trailer, we see Odenkirk as a professor struggling because he's reached the middle of his life and feels he's accomplished nothing so far.
The series revolves around Odenkirk's character's struggle with his entire reality. This includes his parents, wife, kids, student body, and his whole environment. We already saw a little preamble in his trailer, where we denote that it's an emotional time bomb waiting to go off.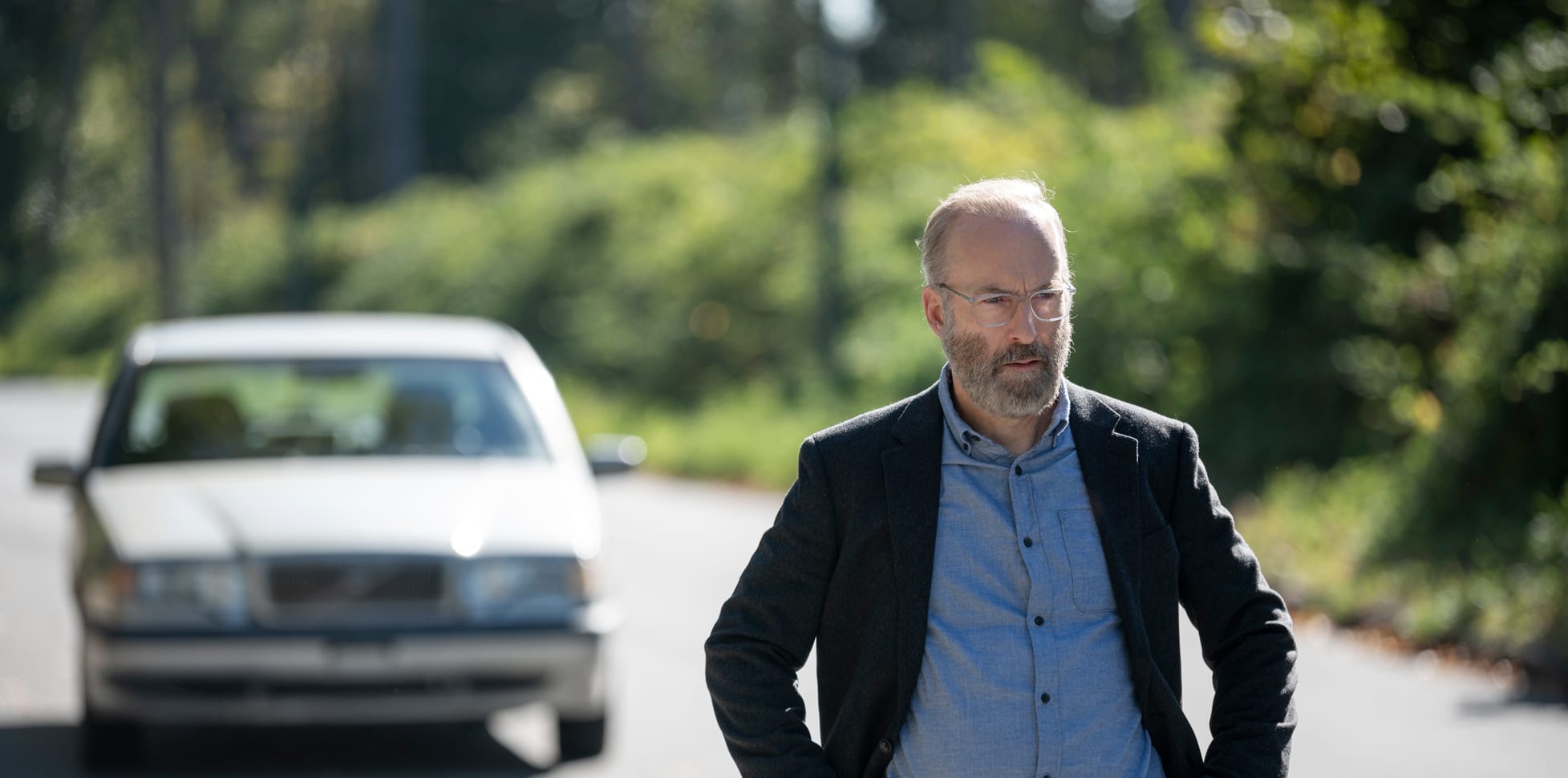 Image via AMC
AMC+ Releases Lucky Hank's Official Trailer
The new trailer for the AMC+ series Lucky Hank recently came out. First, we can notice is the change between the actor's look for his character in Better Call Saul and this production. He went from being a major criminal with no holds barred to a sad professor who doesn't know what to do with his life.
The synopsis describes the series as follows:
"a midlife crisis tale set at Railton College, told in the first person by William Henry 'Hank' Devereaux, Jr. (Odenkirk), the unlikely chairman of the English department in a badly underfunded college in a working-class American town. Hank's discontent is rooted in unresolved issues with his father, a mediocre and entitled student body, and in the fact that his department is more savagely divided than the Balkans".
Image via AMC
Moreover, Odenkirk will not be alone in his crisis, as he will pass on his state of mind to his wife, Lily Devereaux, who Mireille Enos plays. She is the Principal at the school her husband teaches in Pennsylvania. Lily notices the change in her partner, and her life slowly begins to disintegrate, questioning her past choices.
The trailer for Lucky Hank also shows him in different scenarios where he struggles to handle his anger while the rest of the cast tries to help him manage his tantrums.
From Cartel Lawyer to English Professor
Lucky Hank's trailer shows us a different Bob Odenkirk than the one we saw. Our favourite cartel lawyer, Saul Goodman, is now the Head of the English Department at a Pennsylvania college.
The AMC+ show is based on Richard Russo's book Straight Man. Silicon Valley's Aaron Zelman and The Office's Paul Lieberstein are the showrunners. Additionally, Breaking Bad and Better Call Saul's Peter Farelly and Mark Johnson are some of the executive producers, along with Odenkirk himself.
Image via AMC
Last January at the Television Critics Association press tour in Pasadena, Paul Lieberstein said he was really interested in the Lucky Hank world. He added, "and I was looking to develop something at the university. And part of it came from this idea of 'The Office,' just with smarter people. And they're all kind of like people that you know."
Lucky Hank's cast includes Jacki Gunn, Diedrich Bader, The Office's Oscar Nunez, and Silicon Valley's Chris Diamantopoulos. The premiere date for the series is 11 March at the South by Southwest film festival in Austin. Then, it will premiere on AMC on the 19th of that month.
Watch the trailer for Lucky Hank below:
I am a circus aerialist influenced by Dick Grayson and Spider-Man. Fortunate to write about the characters that inspired me. I also have a Bachelor's degree in Political Science and a Master's degree in International Trade.