"Max Fleischer's Superman 1941-1943" Blu-ray Review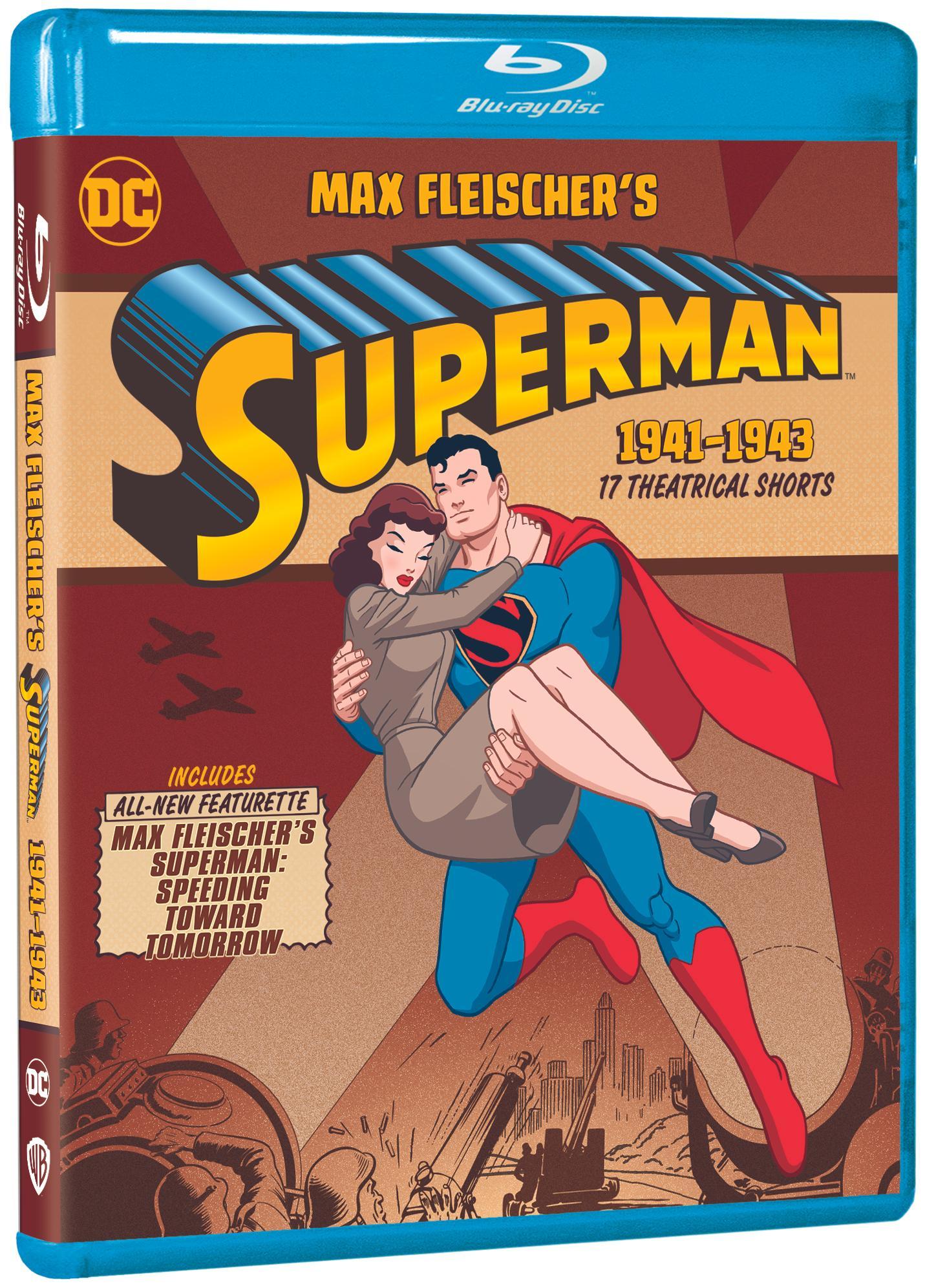 Posted on May 22, 2023 by Neil Cole

Warner Bros. Home Video recently provided the Superman Super Site with a review copy of "Max Fleischer's Superman 1941-1943" on Blu-ray which debuted at all major retailers on Tuesday, May 16th, 2023.

Following the 1938 comic book debut of Superman in Action Comics #1 and the subsequent radio program, Max Fleischer produced a series of 17 theatrical animated shorts from September 1941 to July 1943 that further elevated the character's profile, and added many significant aspects to his canon – including coining many of Superman's patented catchphrases and attributes.

This latest release of the Fleischer series features the best version of these classic animated shorts to ever see the light of day. Thanks to Warner Bros. Discovery's advanced remastering process of the series original 35mm negatives, the quality of the animators' origial vision for each short is retained in brilliant color with all signs of dust, scratches, and film grain seen in prior releases has been all but elimanated.

Other reviews that claim there is a loss of detail due to the remastering process are simply untrue. If anything, the overall detail in each animated short has never looked better with every character, background, and action sequence looking more sharp and vivid than any prior release on VHS or DVD. It goes without saying that this release is the closest copy to the original cell animation that was created back in 1941.

The documentary, "First Flight: The Fleischer Superman Series", has been included with previous DVD and Blu-ray box set releases and features clips that were not restored but instead scanned from an inferior source resulting in noticable scratches, dust, and film grain. After watching the documentary, the remastered quality of the animated shorts is even more evident.

Other featurettes included in the release are "The Man, the Myth, Superman: Exploring the Tradition of Superman Heroes on the Page and Screen" and "Superman: Speeding Toward Tomorrow" which details how Superman's exploits in the Fleischer series modernized the monomyth of the Greek godlike hero and expanded and romanticized the prevalent themes of sci-fi and fantasy.

All-in-all, "Max Fleischer's Superman 1941-1943" on Blu-ray offers the closest representation of what the Fleischer Studios artists first created on animation cells back in 1941 and is easily one of the best collections of animation in any genre to be released in recent years. You will absolutely want to add this release to your Blu-ray collection.

"Max Fleischer's Superman 1941-1943" is currently available to purchase Digitally in HD from Amazon Prime Video, AppleTV, Google Play, Vudu and more, and on Blu-ray.

×
×
---
---