McFarlane Toys Offers First Look at 'Superman for Tomorrow' Statue
Posted on April 01, 2023 by Neil Cole

McFarlane Toys has shared a first look at their upcoming 'Superman for Tomorrow' 12-inch scale statue based on the Man of Steel's appearance in the 2004-2005 "For Tomorrow" comic book story arc.

Written by Brian Azzarello and penciled by Jim Lee, with inks by Scott Williams, the story begins a year after a million people (including Superman's wife, Lois Lane) mysteriously vanish from the face of the earth. As the Man of Steel tries to solve the puzzle while dealing with his personal loss – as well as guilt over failing to prevent the disaster – a parallel story line concerns a priest questioning his faith and serving as Superman's confessor. This eventually gives way to a plot in which a megalomaniac bent on interplanetary conquest begins his attempt to capture his targets, and fighting through a heavy heart, Superman must stop him.

As of this article, McFarlane Toys have not yet revealed a release date or price for the 'Superman for Tomorrow' 12-inch scale statue. We will provide updates as they are made available.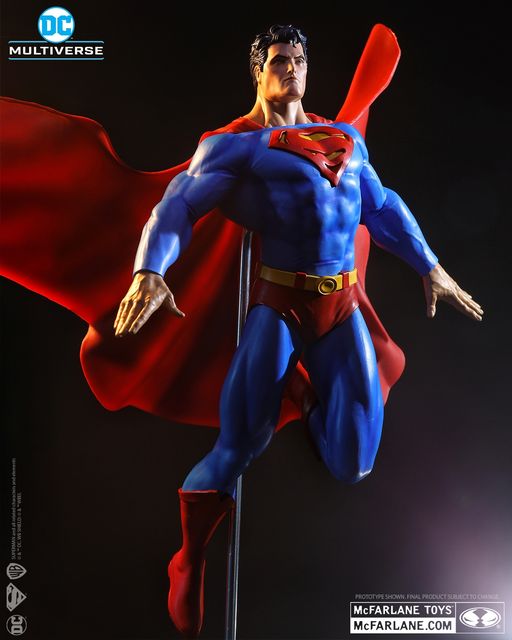 ×
×
---
---