'My Adventures With Superman' Set to Premiere July 6th on Adult Swim
Posted on June 05, 2023 by Neil Cole

Cartoon Network has announced that 'My Adventures With Superman' will premiere on Adult Swim with back-to-back episodes on Thursday, July 6th at midnight (ET), followed by weekly releases every Thursday.

On Fridays, episodes will also stream on Max and re-air on Adult Swim at 7/6c. In addition, Toonami will air epsiodes on Saturdays at midnight.

Produced by Warner Bros. Animation (WBA) and based on characters from DC, "My Adventures with Superman" catches up with twenty-somethings Clark Kent, the bright and driven Lois Lane, and their best friend Jimmy Olsen as they begin to discover who they are and everything they can accomplish together as an investigative reporting team at the Daily Planet.

The series will feature the voice talents of Jack Quaid as Superman/Clark Kent, Alice Lee as Lois Lane, Ishmel Sahid as Jimmy Olsen, Jeannie Tirado as Lana Lang, Kiana Madeira as Kara Zor-El, Michael Yurchak as Winslow Schott, and Michael Emerson as Brainiac.

Check out the new premiere announcement trailer and artwork below: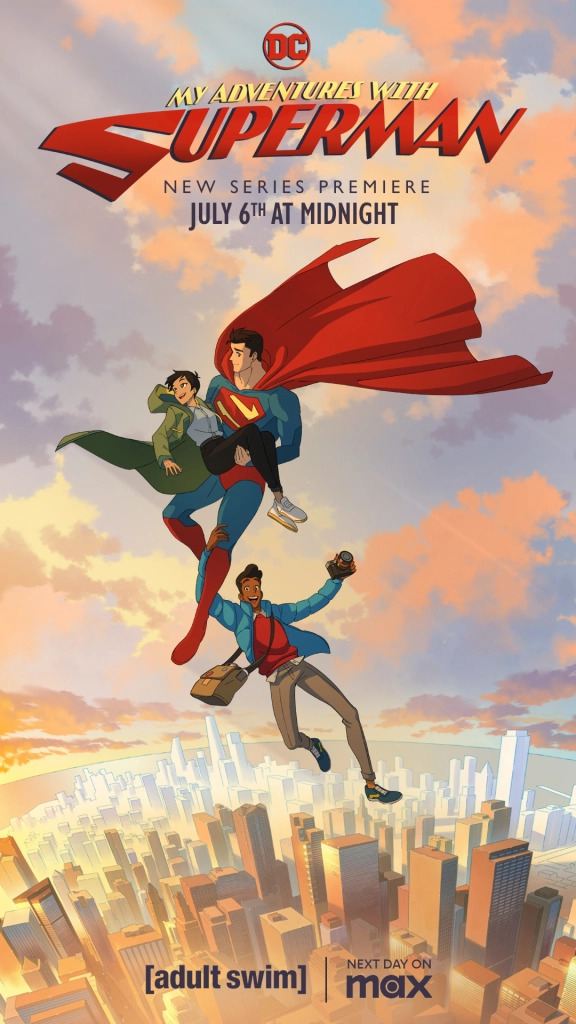 ×
×
---
---