New Mural Coming to Superman's Hometown of Metropolis, IL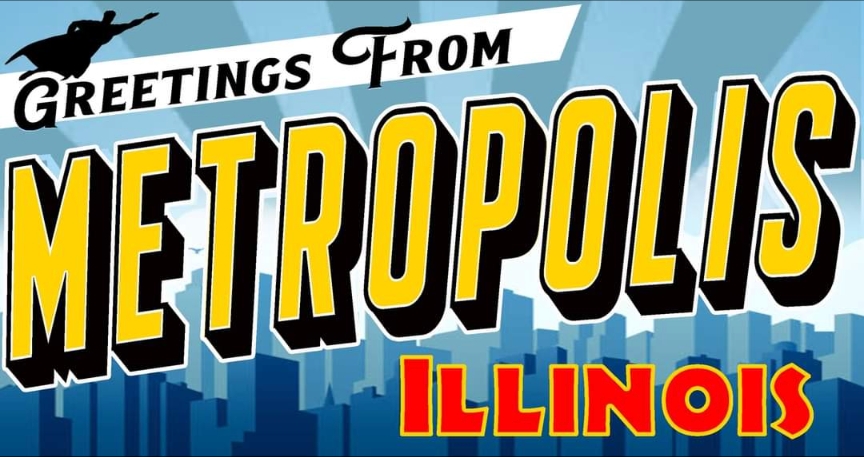 Posted on April 05, 2023 by Neil Cole

A new mural will soon welcome guests to the official Hometown of Superman, Metropolis, Illinois.

The mural is being installed by Superman Museum curators, Morgan and Adam Siebert and will feature the words "Greetings From Metropolis Illinois" along with a silhouette of Superman flying over a comic book styled city skyline.

"I've been wanting to do a mural Project for the past 7 years. This design is inspired by my love for retro greetings postcards and travel art," stated Morgan. "We would like to keep adding murals and fun art to our downtown until it becomes a fun scavenger hunt of photo-ops."

Following an initial design process, an outline of the mural was sketched out on the side of downtown business, Super City Antiques & Collectibles and will measure roughly 20-feet-tall and 30-feet-wide.

"We had this location picked out for the past 7 years," said Morgan. "We've been talking to the owners for Super City Antiques & Collectibles looking for more ways to drive traffic down the street."

The Sieberts are currently hard at work painting the mural and have also invited their kids and local friends to come and put their mark on the mural. Plans are to have the mural completed within the next two weeks and that it will be a great photo-op for locals and tourists alike.

×
×
---
---