The rejigged OG stole the spotlight after the second day of the ESL One Berlin Major 2023.
OG scored two sweeps en route to a 2-0-0 win-loss-draw standing to take early lead in Group B.
The two-time The International champion first dominated Team SMG, 2-0, before making quick work of Xtreme Gaming, 2-0 – showing once again that the team can still deliver despite missing key pieces in the tournament.
Prior to the tournament, OG announced that it will be missing coach Mikhail "Misha" Agatov, offlaner Dmitry "DM" Dorokhin, and support Evgenii "Chu" Makarov due to visa issues.
Subscribe to our newsletter for your hottest, and most exciting esports stories!
Nigma Galaxy's Ivan "MinD_ContRoL" Ivanov and Old G's Kartik "Kitrak" Rathi filled in for OG and have been playing really well with the likes of Tommy "Taiga" Le, Bozhidar "bzm" Bogdanov, and Artem "Yuragi" Golubiev.
It can be remembered that OG did an outstanding job playing stand-ins in the previous Dota Pro Circuit.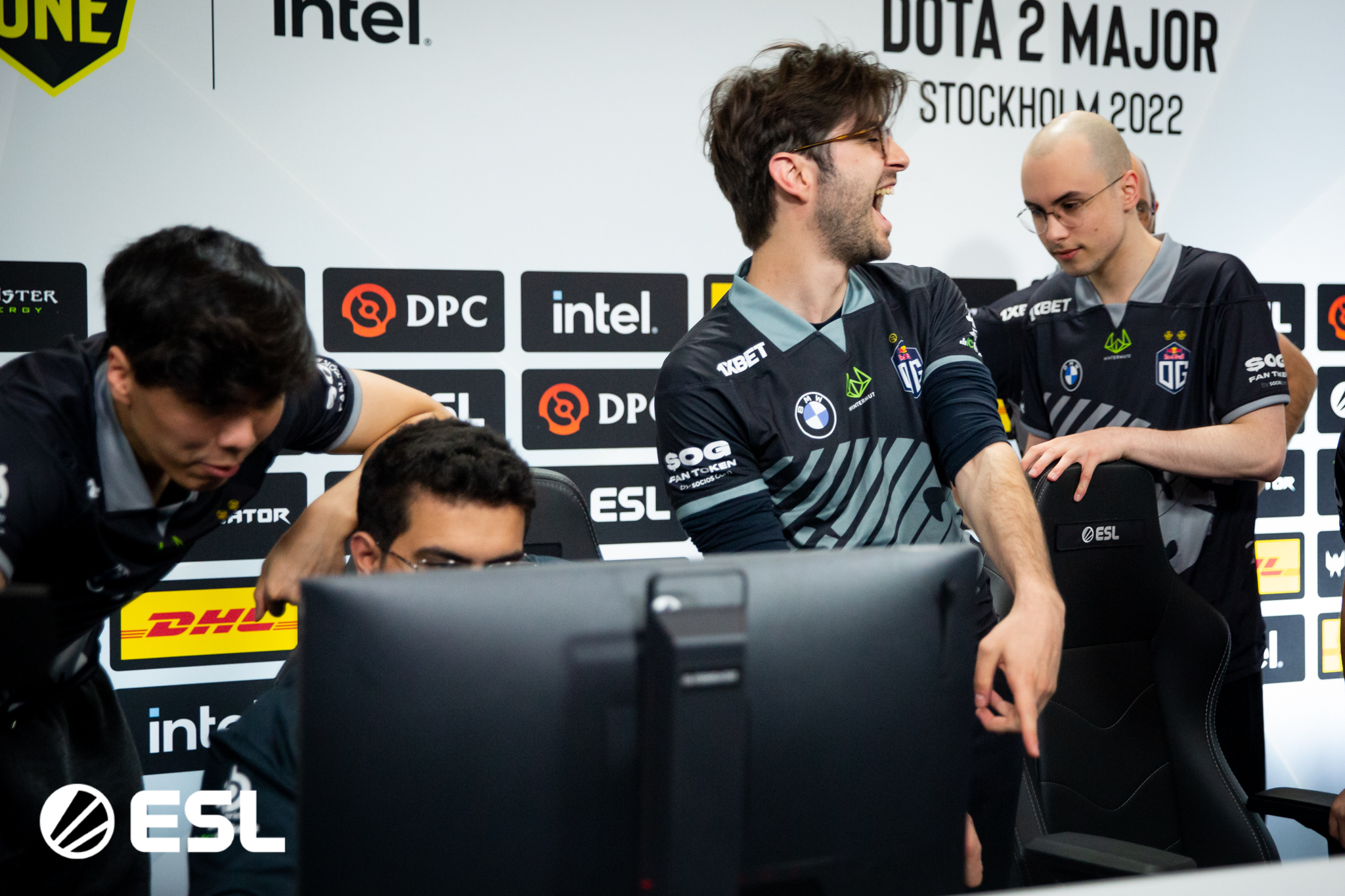 OG won the 2022 ESL One Stockholm Major with veteran and OG legend Sébastien "Ceb" Debs filling in for Misha. 
The 25-year-old support once again failed to secure his visa for the 2022 ESL One Malaysia which forced the team to play then head coach Chu. OG went on to secure the title in Genting.
The team's ability to overcome challenges and consistently perform at the highest level further solidifies their reputation as one of Dota 2's most formidable squads. 
---
Follow Hyprgame on Facebook, Twitter, and Instagram for more updates!
Follow Funbet8 for the latest sports and esports betting odds!