Pre-Order Amazon Exclusive 'Superman 5-Film Collection' 4K Ultra HD Steelbook Collection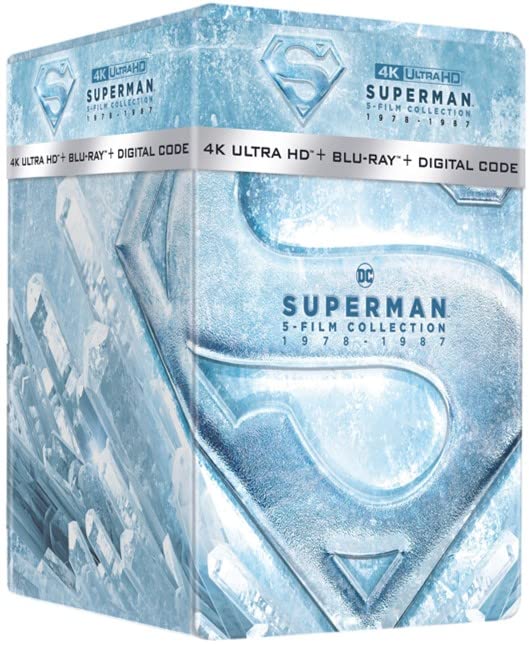 Posted on February 21, 2023 by Neil Cole

Amazon is currently accepting pre-orders for an exclusive 'Superman 5-Film Collection' Steelbook Library Case Collection which features 4K Ultra HD, Blu-ray, and Digital copies of each of the Christopher Reeve films.

It's a bird! It's a plane! It's the Superman movies as never seen before! Experience the films in stunning 4K to celebrate the 85th anniversary of one of the world's most beloved superheroes. Follow the Man of Steel's big screen debut, directed by Richard Donner starring Christopher Reeve. Then, witness Superman sacrifice his powers unaware that three Kryptonian villains are to descend on Earth. Welcome Richard Pryor and Annette O'Toole as they join Christopher Reeve and Gene Hackman in Superman III, before seeing Superman clash with Lex Luthor and Nuclear Man to save the Statue of Liberty, plug a volcanic eruption and rebuild the demolished Great Wall of China in Superman IV.

The collection will release on Monday, April 17th and includes "Superman: The Movie," "Superman II: Theatrical Cut," "Superman II: The Richard Donner Cut," "Superman III," and "Superman IV: The Quest for Peace".

In addition, the collection will come packed with a Superman '78 #1 Collectible Comic Book, Certificate of Authenticity, Photo Book, and 3D 'Phantom Zone' Lenticular as well as bonus content such as commentary, theatrical trailers, and additonal scenes from each film.

The 'Superman 5-Film Collection' Steelbook Library Case Collection retails for US$129.98 and is currently available for pre-order at Amazon.com.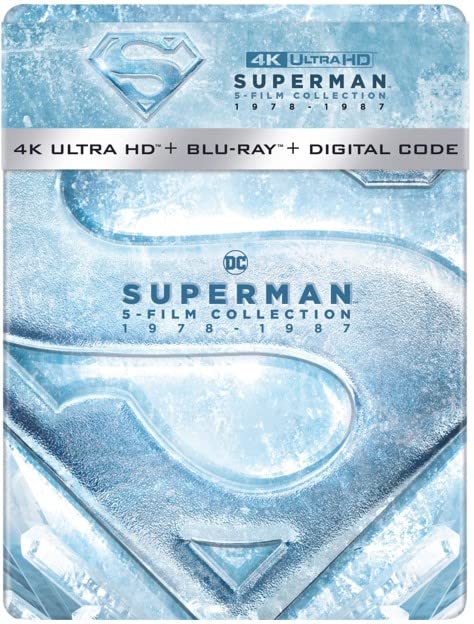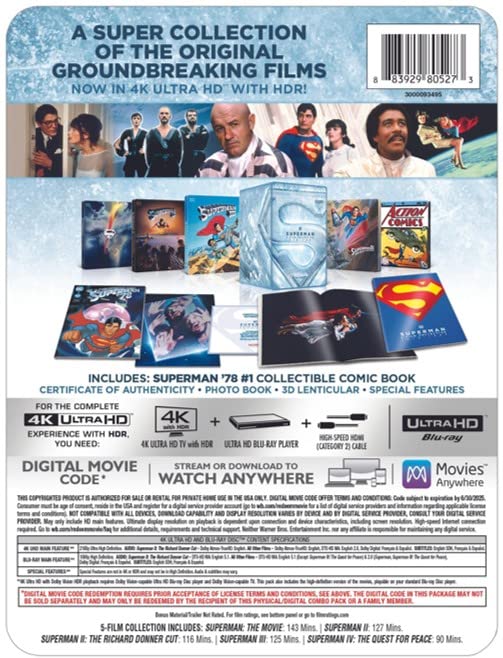 ×
×
---
---