DC Collectible Comics: Superman #75 Arrives This Week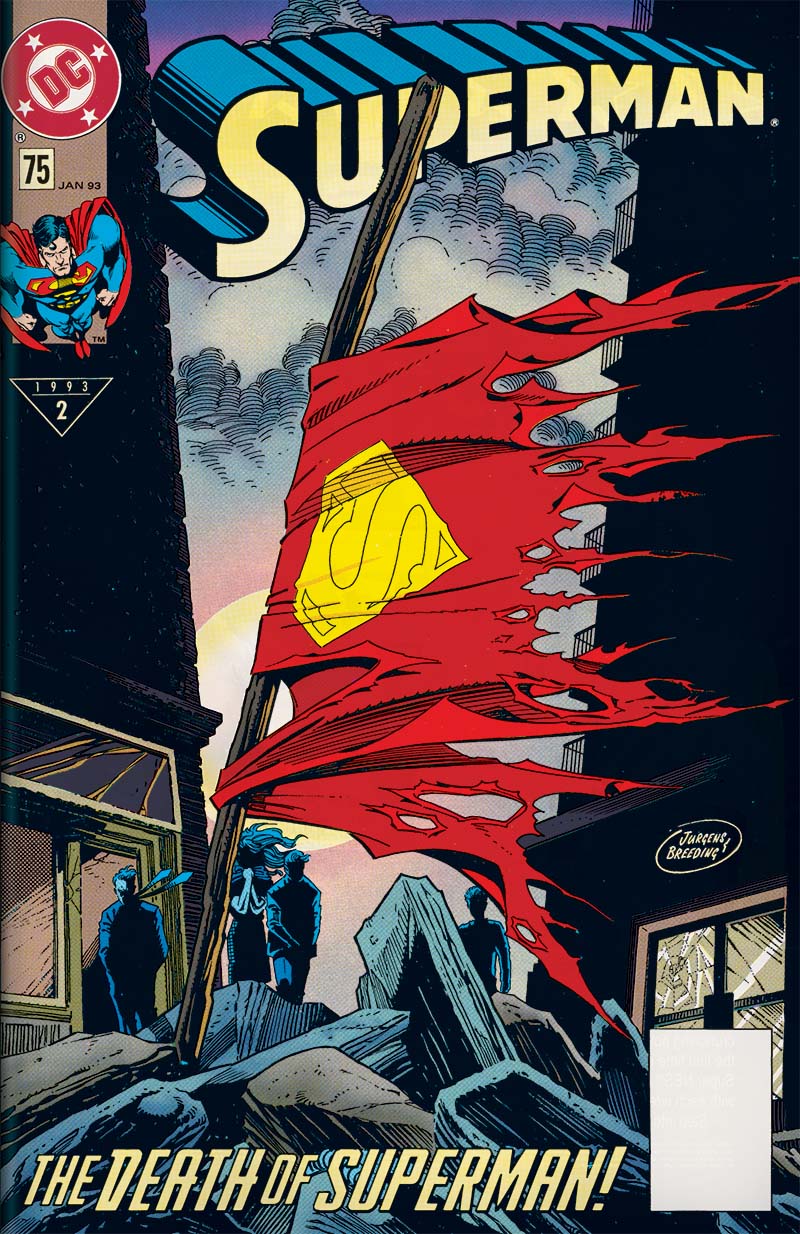 Posted on March 07, 2023 by Neil Cole

The latest NFT DC Collectible Comic to arrive from the DC Universe will be "Superman (1987-2006) #75" which drops this Thursday, March 9th, 2023.

Superman (1987-2006) #75

Date: Thursday, March 9, 2023

Bat Cowl Holder Early Access: 6:30 am – 7:30 am PT

Public Sale: 9am PT

Comic Pack Reveal: 11am PT

Edition Size: 4,000*

Max purchase: 2 per account

Price: USD $9.99

Superman and Doomsday have their final confrontation in Metropolis. Each foe delivers crushing blows onto the other, never letting up on their opponent. Police and military vehicles converge on the scene, but the streets are in chaos.

Superman gets a last kiss from Lois Lane, then charges into action, ready to bring down Doomsday no matter what.

The two combatants battle it out in front of the Daily Planet, at one point striking each other with such force that the windows on the Planet shatter. Eventually, Superman delivers a fatal blow to Doomsday, snapping his neck, but while receiving an equally deadly blow at the same time.

Lois Lane rushes over to Superman's limp body and cradles him in her arms, begging him to hold on until the paramedics arrive.

However, it is too late, and the Man of Steel fades in her arms.

Superman is dead.

DC Collectible Comics (DC3) are weekly drops which can be bought and sold (subject to terms and conditions) on the fan marketplace at nft.dcuniverse.com, will feature rare variant covers and grading that physical comic book collectors have enjoyed over the years.

Each of the DC Collectible Comics are full comics that can be read on nft.dcuniverse.com once they are in a fan's collection.

A pre-queue waiting room will open 30 minutes before each sale begins. Detailed instructions on how to purchase can be found here.

*Total collection size will be limited to 4,000. 3,550 will be available for public sale. 400 (10%) will be reserved for early access for Bat Cowl Holders, and 50 for team and comp distribution. The rarity for all 4,000 comics will be randomly assigned.

×
×
---
---