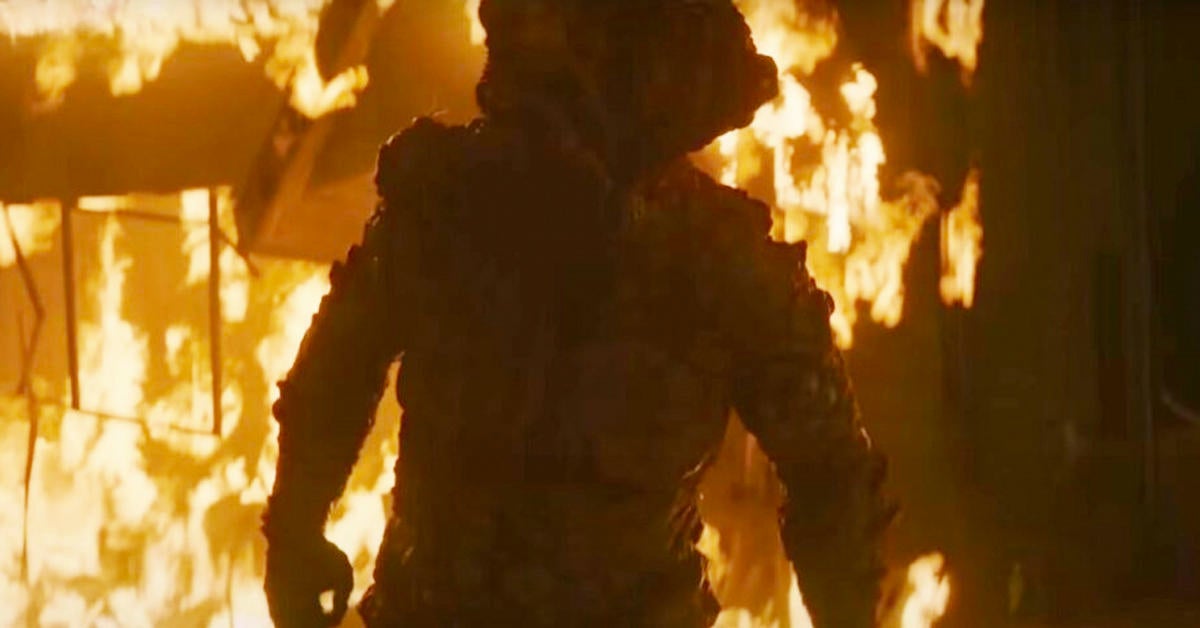 The latest episode of HBO's The Last of Us introduced fans to their first live-action Bloater, a massive infected character nearly as large as a FEDRA tank. Just seconds after the character's arrival to the show, it made a grisly kill, one that was nearly much, much bloodier. Full spoilers up ahead for the fifth episode of The Last of Us Season One, "Endure and Survive." Proceed with caution if you've yet to watch the episode!
The Bloater quickly barrels after Perry (Jeffrey Pierce), eventually ripping the gunman's head from his body before tossing it aside. As The Last of Us showrunner Craig Mazin recalls, the Bloater was initially going to rip Perry in half.
"That was something where I was overly ambitious. So I had this thing where I wanted to pick Perry up a rip in half at the waist," Mazin said on the latest episode of The Last of Us Podcast. "Neil [Druckmann] was like, 'Well, okay, I mean is that going to be realistic?' And I'm like, 'I think so.' And then like the more [Wētā FX] tried to do the more you realize that people don't rip along the waist. [Laughs] It's really hard to do."
Still, Mazin tried to get the disturbing kill in there, though he eventually ceded to Druckmann's judgment.
"It got close. It came close. But ultimately Neil prevailed and was correct in suggesting that something that felt more grounded anatomically would be more effective," Mazin added. "And then, of course, we were like, 'Well, the Bloater has this head-rip that is iconic, it's great, and it's terrifying."
And the head rip they went with, ending Perry's life within a millisecond, and making quite an impression on those tuning in to the post-apocalyptic series.
For more Last of Us content, check out ComicBook and Entertainment Tonight's new podcast: The Last of Pods. The podcast will include breakdowns of each episode, interviews with special guests from the show, and more. The Last of Us airs on HBO and HBO Max at 9 p.m. Eastern every Sunday with The Last of Pods debuting immediately following each show.