"Superman: The Movie" and "Superman II" Screenings in Silver Spring, MD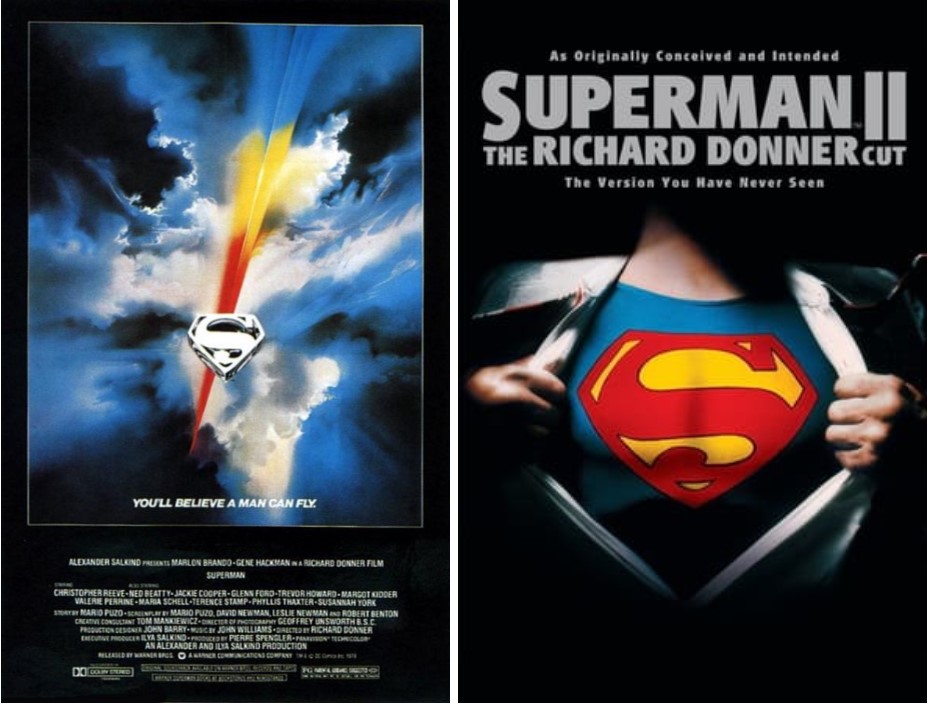 Posted on July 29, 2023 by Neil Cole

The historic AFI Silver Theatre and Cultural Center in Silver Spring, MD will host a series of screenings of both "Superman: The Movie" from August 18th – 20th and "Superman II – The Richard Donner Cut" from August 25th – 30th.

SUPERMAN THE MOVIE:

Just before the destruction of the planet Krypton, scientist Jor-El (Marlon Brando) sends his infant son Kal-El on a spaceship to Earth. Raised by kindly farmers Jonathan (Glenn Ford) and Martha Kent (Phyllis Thaxter), young Clark (Christopher Reeve) discovers the source of his superhuman powers and moves to Metropolis to fight evil. As Superman, he battles the villainous Lex Luthor (Gene Hackman), while, as novice reporter Clark Kent, he attempts to woo co-worker Lois Lane (Margot Kidder).

SUPERMAN II – THE RICHARD DONNER CUT:

Kryptonian villain General Zod (Terence Stamp) and his henchmen are accidentally freed from their outer-space imprisonment and threaten Earth with destruction, just as Superman (Christopher Reeve) decides to renounce his superpowers for his new love, Lois Lane (Margot Kidder). This alternate version of the film is based on footage shot by director Richard Donner before being replaced on the project, and it includes material not seen in the film's original 1980 release.

For more information including showtimes and ticket pricing, please visit AFISilver.afi.com.

×
×
---
---