Ok, so this is an epic list –  The Top 125+ Martial Arts Movie Stars of All Time.
It took a massive amount of time and effort to compile this list, and there are still more people out there, so leave a comment with your inclusion so we can keep this up to date. But I thought you may find this useful as a resource to find more action stars to follow.
So I won't beat around the bush, here they are!
Bruce Lee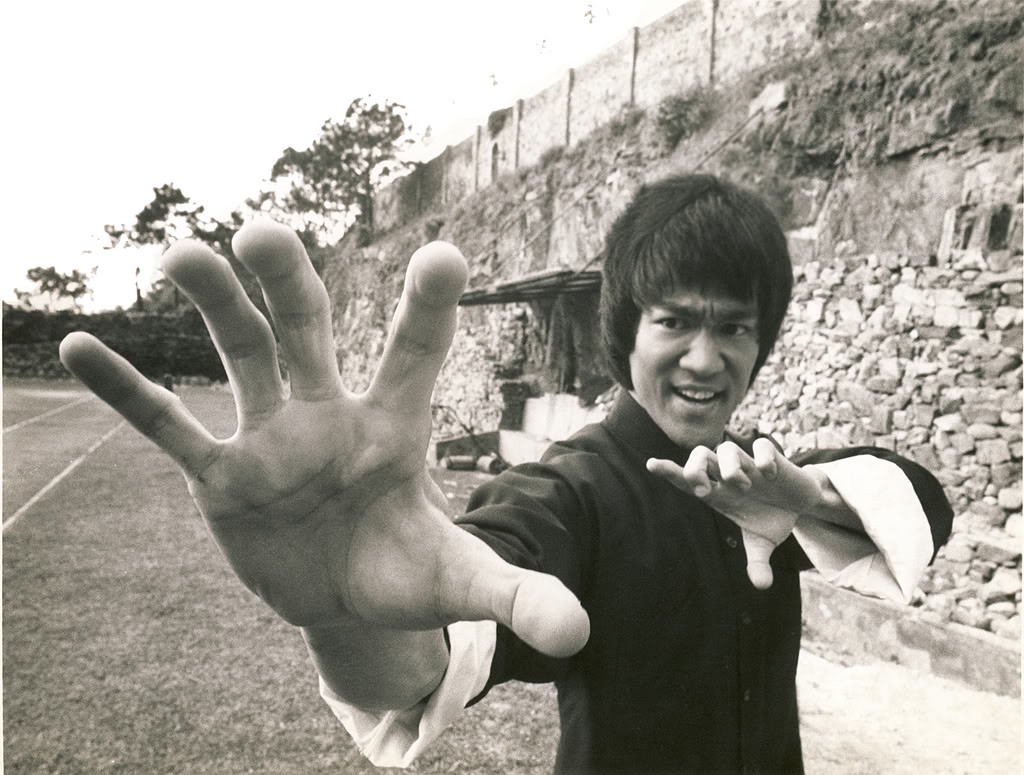 Without a doubt, this guy is known to most as the King of Kung Fu and is often regarded the greatest martial artist of last century (argue and debate in comments please! haha).
Bruce Lee took martial arts film standards to a whole new level in the early 70's with his films The Big Boss, Fist of Fury, Way of the Dragon and Enter the Dragon (Game of Death – sorta kinda).  When he suddenly passed he left the rest of the world wanting more and the martial arts movie industry struggling to catch up on his level of technical quality and onscreen presence.
Without Bruce, the film industry would be a completely different animal today. He made a hell of a dent.
Check out the Definitive Bruce Lee movie list – movies all Bruce Lee fans must see
---
Jackie Chan
Jackie Chan is without a doubt the successor to Bruce Lee and has been the only guy to really dominate the martial arts film genre in such a way since Bruce's passing (since many others have stepped into the limelight).
He caught our attention with two early films, Snake in the Eagles Shadow and Drunken Master, with his slapstick style of physical comedy and incredible stuntwork. He's been hailed the greatest stuntman of all time and is a hell of a guy to watch in any action or fight film!
More info? Check out Jackie Chan's Top movies.
---
Jet Li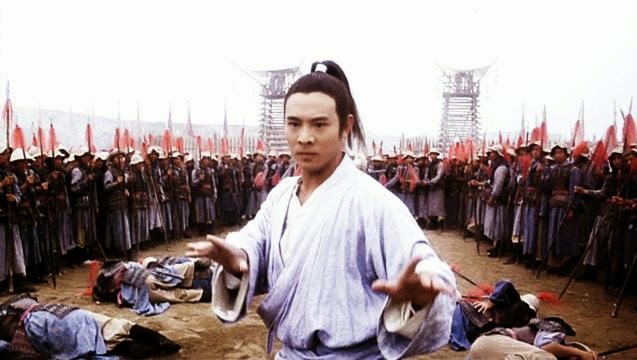 Jet Li was perhaps the most recognizable martial arts movie star in the 90's (second only to Jackie Chan).
But he carved out a following for his unique style of martial arts action.  While he had a few early films do well, Once Upon a Time in China's movie franchise really boosted his career before he starred in Lethal Weapon 4 and caught the attention of English speaking audiences.
Jet Li is a huge standout and one of the absolute greatest stars in martial arts films.
See Jet Li's Top Martial Arts Films
---
Donnie Yen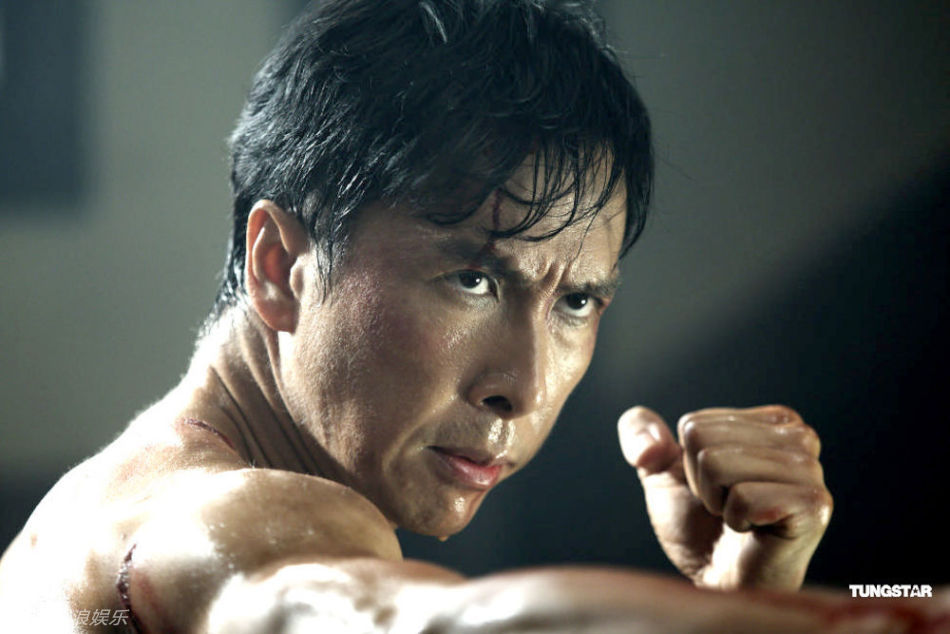 Donnie Yen has some of the most action-packed and adrenaline pumping martial arts films ever made.
He's the current king of the Hong Kong action movie scene and has multiple surges in popularity throughout his career, starting with his role as the villain in Once Upon a Time In China 2, gaining even more popularity with Iron Monkey, and again with SPL: Killzone, topping it off with the Ip Man movies.
Donnie is one of the most skilled movie makers in the genre and if you're not familiar with him – you need to get familiar!
Watch all of the films on this list: Donnie Yen's Top Movies.
---
Tony Jaa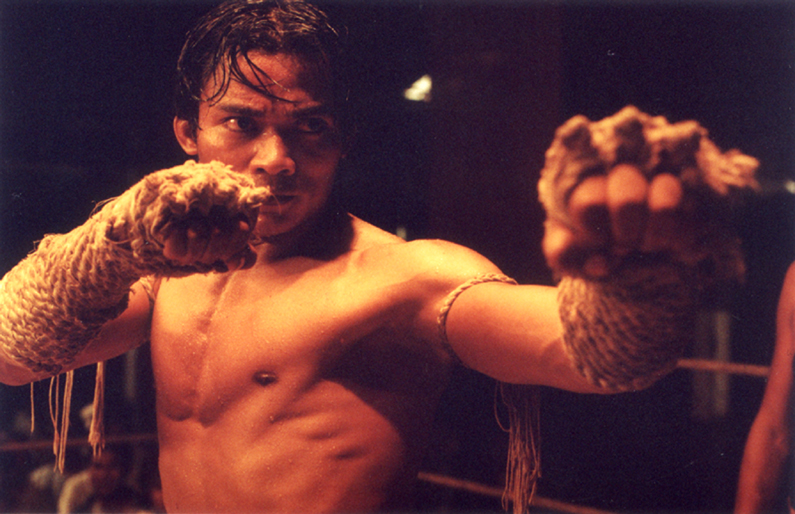 Tony Jaa sprung onto the scene with Ong Bak in the early 2000's.
When wire work took over the cinema, people looking for real, human stunts finally got their wish with this film.  With Jaa's expertise in Muay Thai, Acrobatics and other various arts, he became one of the biggest martial arts movie stars in history very quickly. He then upped the ante with The Protector and solidified that position.
He's had an impressive career since then, you can check out his best films here for reference.
---
Jean Claude Van Damme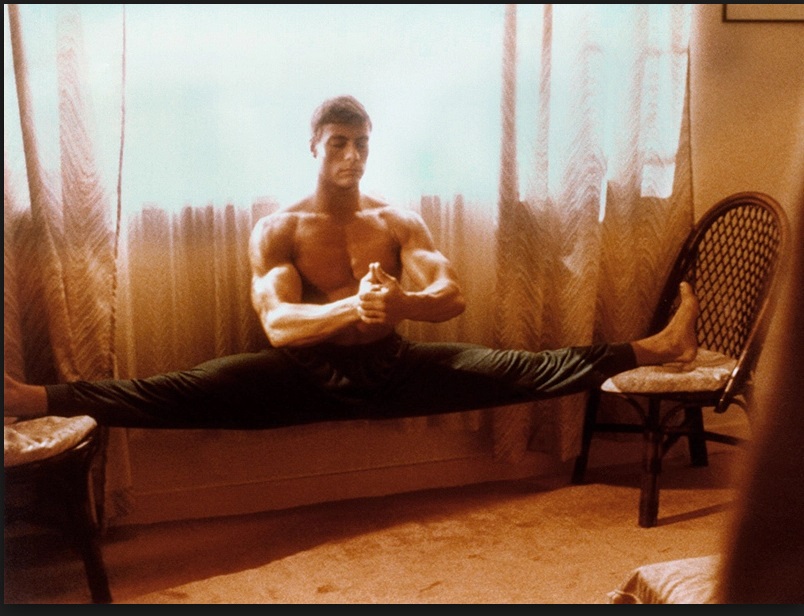 Jean Claude Van Damme is a very popular player in the history of American Martial Arts films.
He played an imposing villain in 'No Retreat, No Surrender' and then made a big impact with 'Bloodsport'.  He followed up with a string of successful films and has all of the characteristics of an action star – ability, the physique and even an accent (ya know – Arnie, even Sly sorta…)
Check out Van Damme's top films!
---
Chuck Norris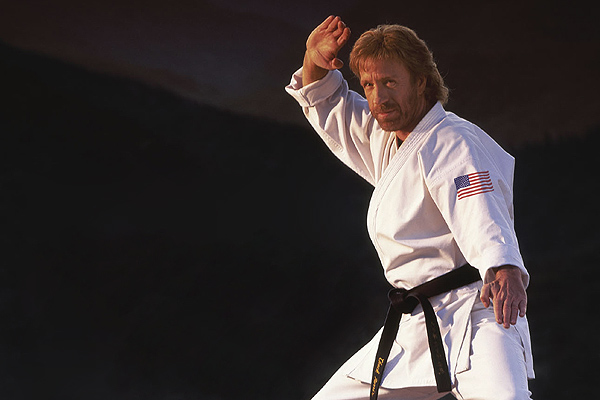 Chuck Norris is one of the greatest public figures currently in martial arts – not just film.
He kicked off his film career fighting Bruce Lee in Way of the Dragon, before kick-starting his own career and making a slew of films.  He is probably most well known for Walker Texas Ranger and the endless supply of Chuck Norris jokes all over the internet.
He's the toughest man alive!  He also has a tonne of black belts and high-level martial arts credentials.  Chuck Norris is as authentic as they come!
---
Michael Jai White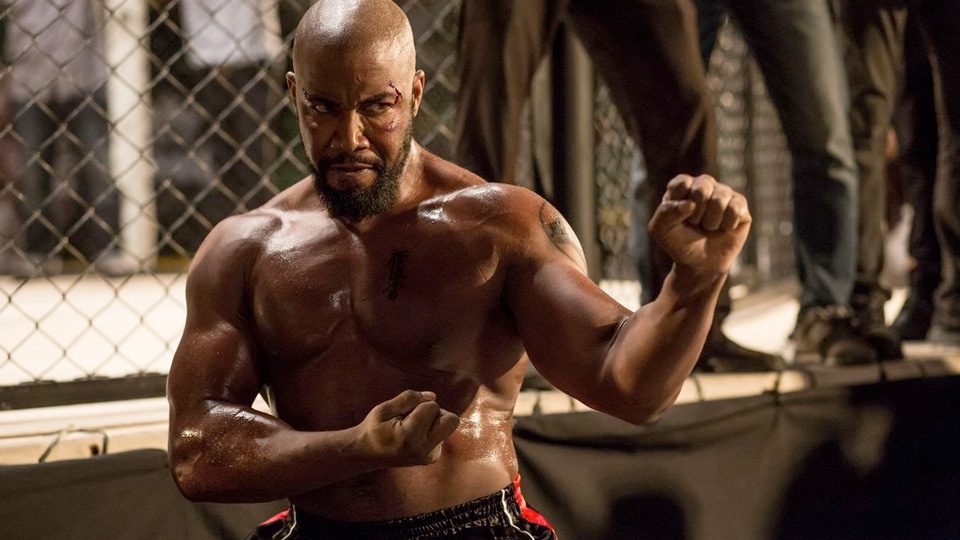 Michael Jai White is another authentic martial artist who holds a slew of black belts, but he's also an impressive star as his size and acrobatic ability are an impressive combination.
Jai White was Spawn, he then became popular as Chambers in Undisputed 2 and continued to create memorable characters from Bone (Blood and Bone) all the way Black Dynamite.
Jai White has some excellent action movies behind him, check out his top films here.
---
Scott Adkins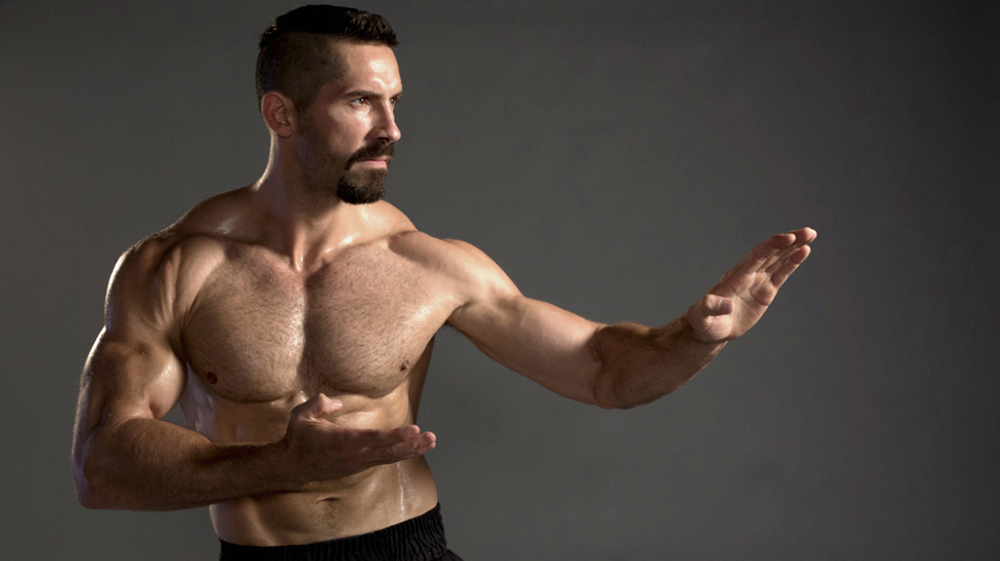 Adkins made his mark on the screen with the previously mentioned Michal Jai White in the film Undisputed 2 – playing the Russian prison fighter Boyka.
Since then Scott Adkins' following has exploded and he is known as one of the very best martial artists working in film today. With an extensive background, impressive physique and incredible acrobatics Adkins has the formula tight and perfectly balanced.
You really need to check Adkins out, here are his top films.
---
Sammo Hung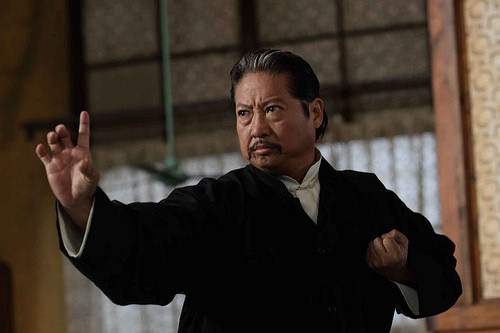 Sammo Hung isn't just a martial arts actor, he's also a big name behind the scenes and is also one of Kung Fu films' top names.
He started out in supporting roles, you can see him in Hapkido and Enter the Dragon before stepping into leading roles alongside Jackie Chan and Yuen Biao quite frequently. Despite his size, Sammo's abilities are unbelievable and he still creates some fantastic fight scenes to this day.
Sammo is definitely a stand out not to be ignored!
---
Yuen Biao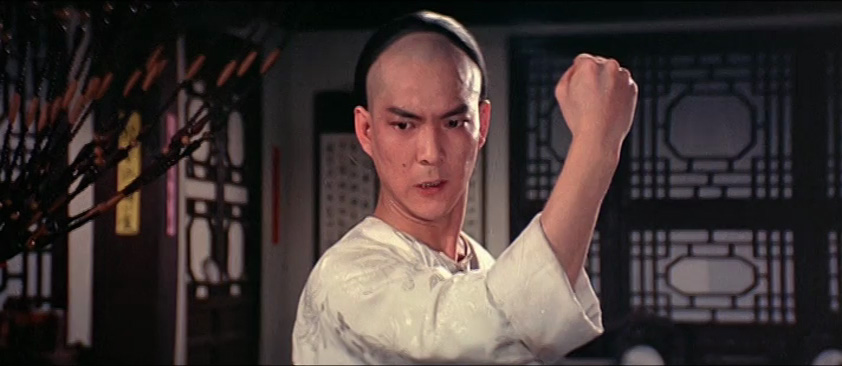 Yuen Biao is perhaps the most underrated star in kung fu / martial arts film history – despite being one of the top physical performers of all time.
He doubled for Bruce Lee before and after the Bruceploitation era and made a name for himself for his acrobatic abilities – which are unrivaled. He's starred in many classics alongside Jackie Chan and Sammo Hung (as mentioned above) and is someone worth investigating further if you're unfamiliar with him.
I highly recommend checking out Yuen Biao's top films – some of which he was the lead in are 'The Prodigal Son' and 'Knockabout'.
---
Iko Uwais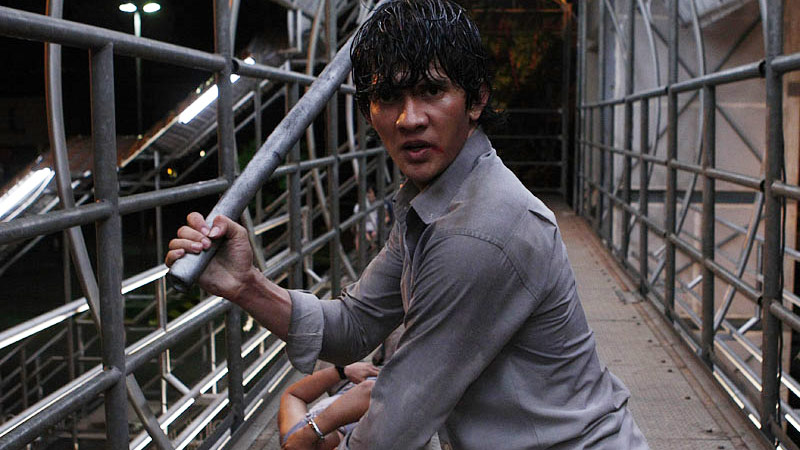 Iko Uwais burst onto the scene with Merantau before playing the lead in the undeniably epic and intense action film The Raid.
He's beginning in Indonesian Martial Arts films set a whole new standard for action films and many released since (all over the world) have been striving to catch up.  Largely thanks to Gareth Evans, the film he's in have been hugely successful but his skill and on-screen presence are what make him a stand out on top of that.
If you want intensity and savage realism combined with high-level silat action, then you need to check out Iko Uwais' top films.
---
Michelle Yeoh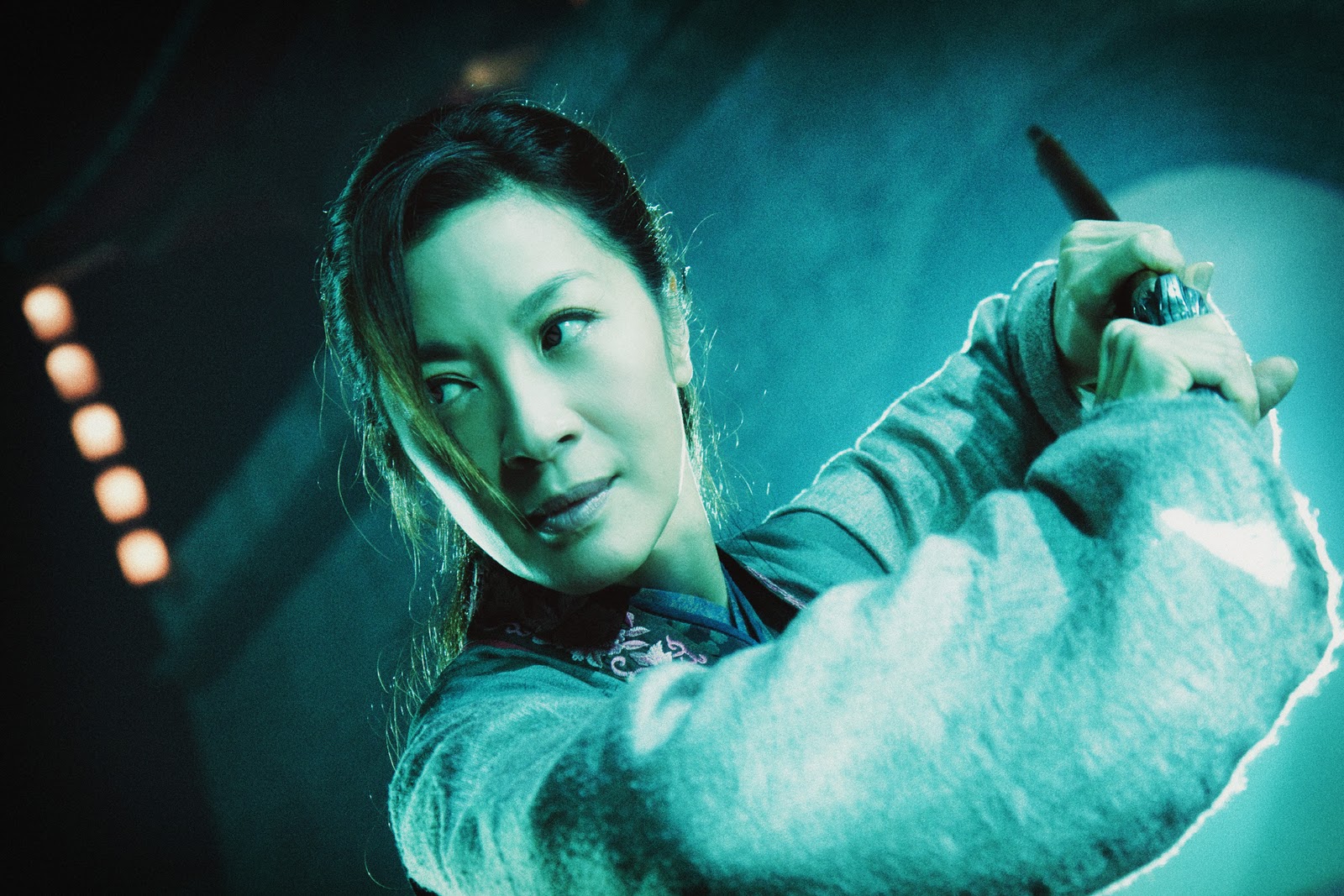 Michelle Yeoh is considered by many to be the top female martial arts star ever to grace cinema.
She came from the late end of the Kung Fu golden era and has the physical skill and classic films behind her to match.  She made a lot of noise with Dynamite Warriors and eventually became a Bond Girl across from Pierce Brosnan in Tomorrow Never Dies.
She's Kung Fu royalty, so check out Michelle Yeoh's films!
---
Wesley Snipes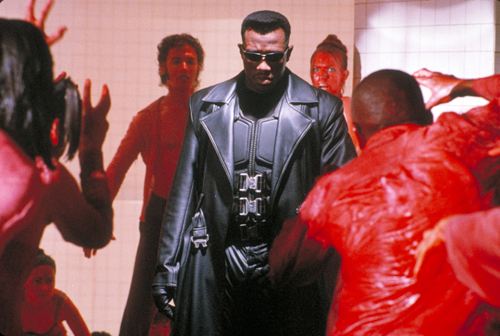 Wesley Snipes is as much a mainstream action star as he is a martial arts movie star.
His comprehensive martial arts background has lead him into some very cool films, with one of the most notable being The Blade trilogy, where Snipes got to show off his martial arts chops in one of the early and bloodiest comic book movies ever released.
Snipes also has a great 'tough guy' charisma and his films are well worth a watch!
---
Cynthia Rothrock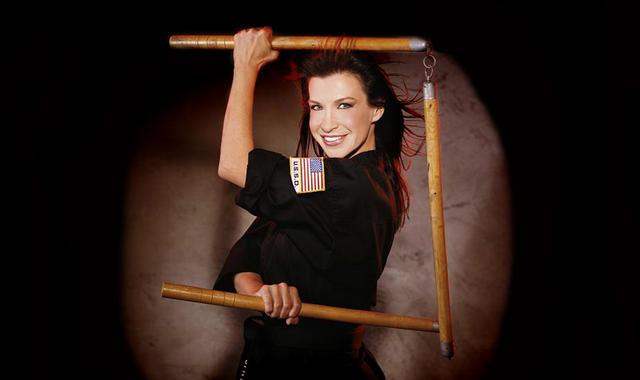 Cynthia Rothrock is one of the most qualified martial artists to step into film.
She started out in Hong Kong Action films like 'Yes, Madam!' alongside Michelle Yeoh before moving into American films.  She has since been active and still shows off her skills today!
Rothrock is definitely one of the pioneers of the martial arts genre, especially in the English speaking world.
---
Mark Dacascos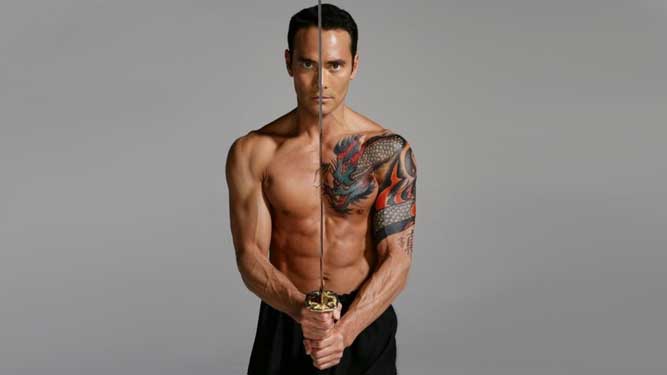 Mark Dacascos is another highly skilled martial artist who is constantly remembered for his incredible performance in 1997's Drive.
Dacascos has been in a number of top action and martial arts films, but his few key roles (such as the lead in Drive or Only the Strong) have kept his status quite high in the genre.
If you want more Dacascos, check out his top films!
---
Dolph Lundgren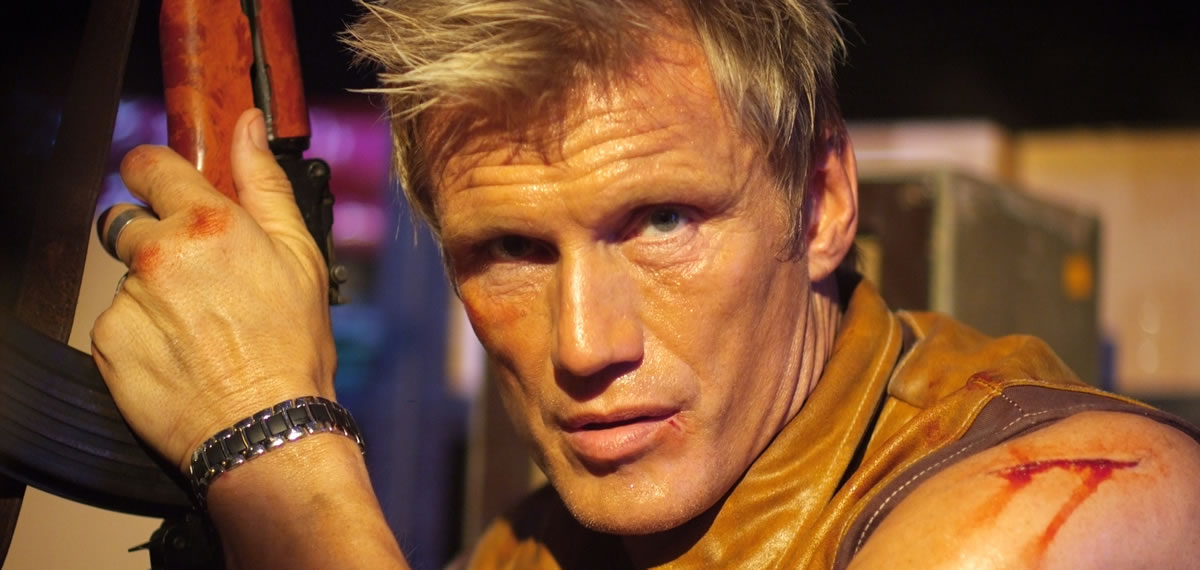 Dolph Lundgren is a Karate champion and actor who also sits atop of the world's great action stars.
He's had a number of iconic roles including being the villain in Rocky IV and Universal Soldier, but also took the lead in films like Showdown in Little Tokyo, Red Scorpion and more recently Skin Trade and the Expendables.
Dolph is a big name in the film industry, I highly recommend checking out his films.
---
Jason Statham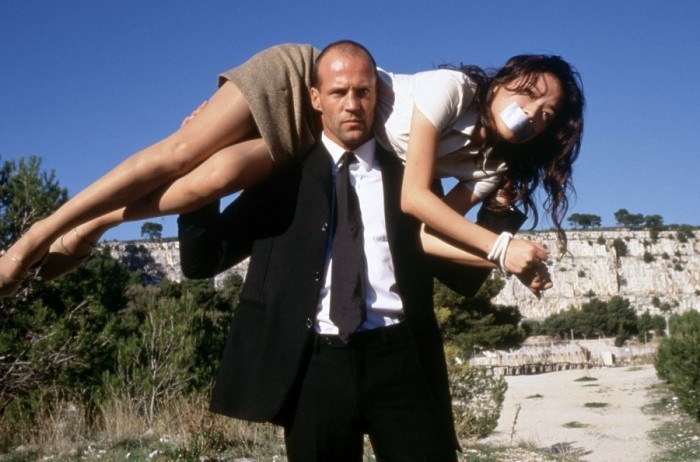 Jason Statham is a massive star and was the top name in action films for many years.
He showed us his incredible onscreen charisma and martial arts abilities in The Transporter, before moving onto other big hits like Crank and the Expendables Trilogy.  Statham has worked alongside the very best in the film and the martial arts genre specifically and cannot be ignored.
Want to see more of Statham? Check out his Top 20+ films!
---
Sonny Chiba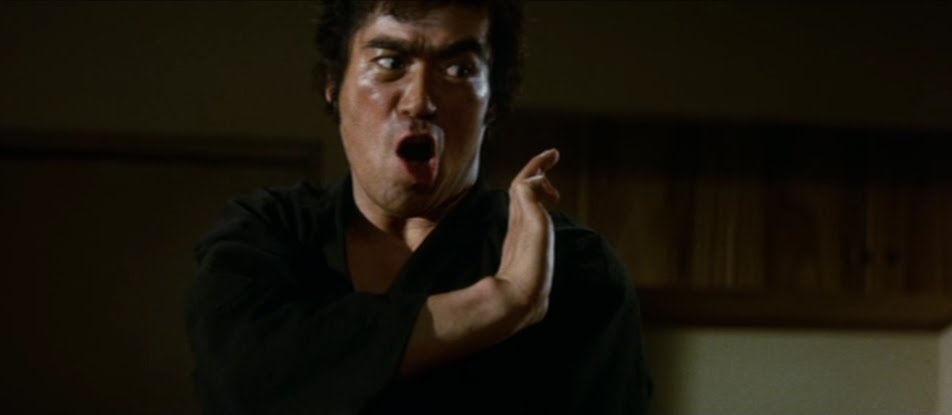 Sonny Chiba is one of Japan's most recognizable martial arts stars.
He started his success off in the 70's with The Street Fighter films before making a slew of action films featuring his unique brand of kick-ass martial arts choreography.
Chiba is also a very skilled, high ranking martial artist with extensive experience in a number of styles. he has popped up over the years in a number of projects, among them the Tarantino film Kill Bill.
A fun fact: apparently he was going to work with Bruce Lee in a film but Bruce's untimely death prevented that project from moving forward.
Toshiro Mifune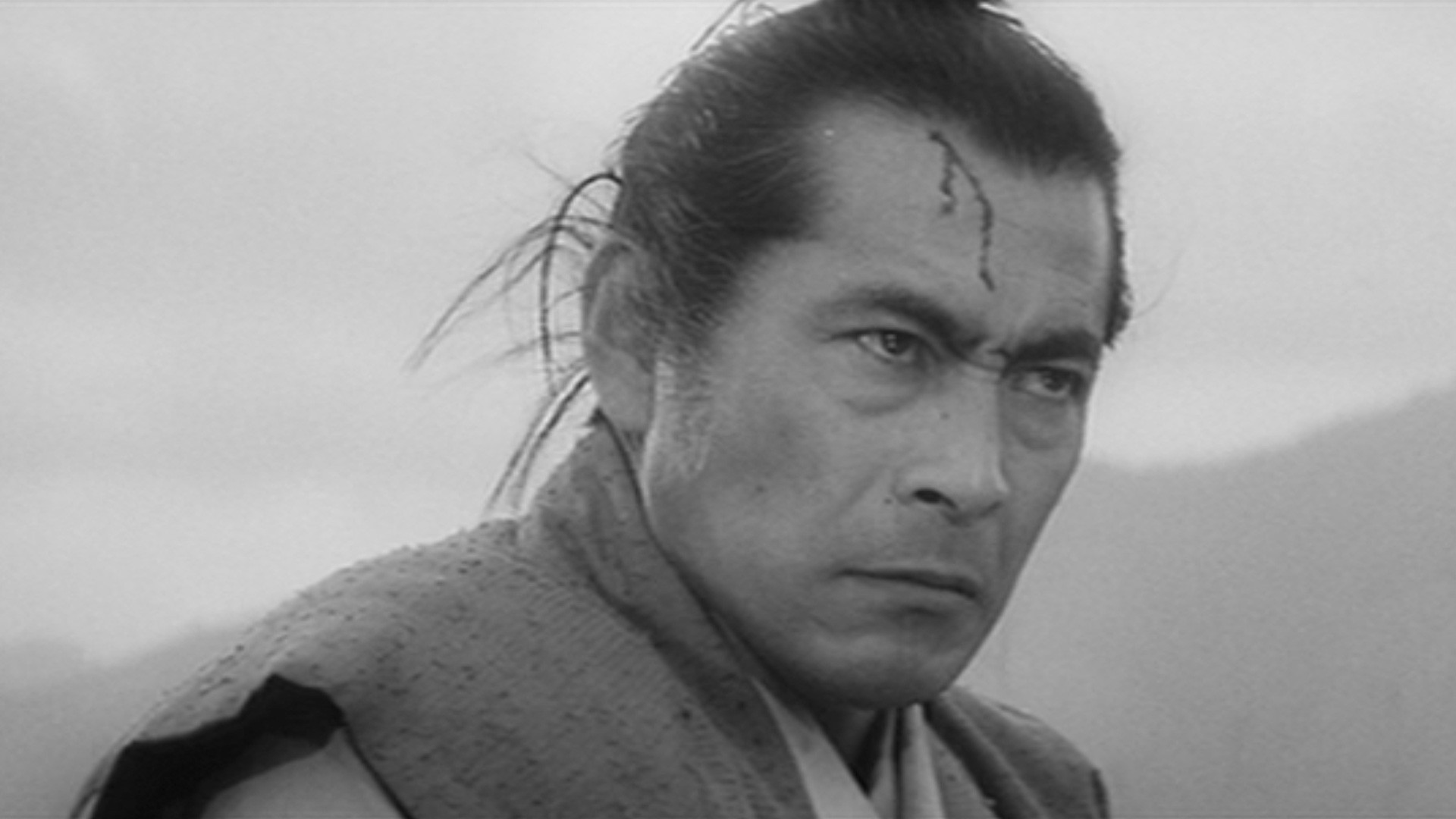 Toshiro Mifune is another of Japan's top names in martial arts films.
Mifune is perhaps known best for the many Samurai Films he acted in over the years, working with Akira Kurosawa in Seven Samurai and starring such films as Yojimbo and even playing the infamous Musashi.
His career is among the earliest on this and his screen presence is excellent to match.
---
Cheng Pei Pei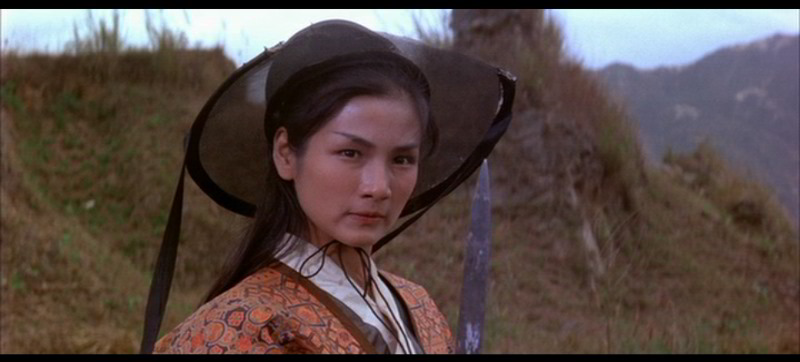 Cheng Pei Pei stepped up in the 60's as one of Shaw Brothers most bankable stars after the massive success of 'Come Drink with Me'.
Pei Pei has since been in a number of successful kung fu films and also appeared in the classic 'Crouching Tiger, Hidden Dragon' passing on the torch to Zhang Ziyi for another generation of Kung Fu fans.
---
Gordon Liu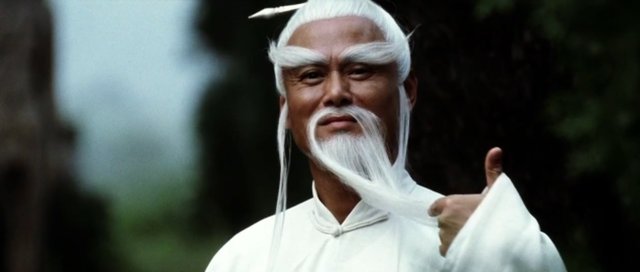 Gordon Liu is another Shaw Brothers great is most well known for his iconic role in 'The 36th Chamber of Shaolin'.
His career was at its peak throughout the 80's but he too, like Sonny Chiba, made an appearance the Tarantino film Kill Bill as the iconic Pei Mei.
Gordon Liu is one of Kung Fu's most iconic actors from the golden age of the genre.
---
Bolo Yeung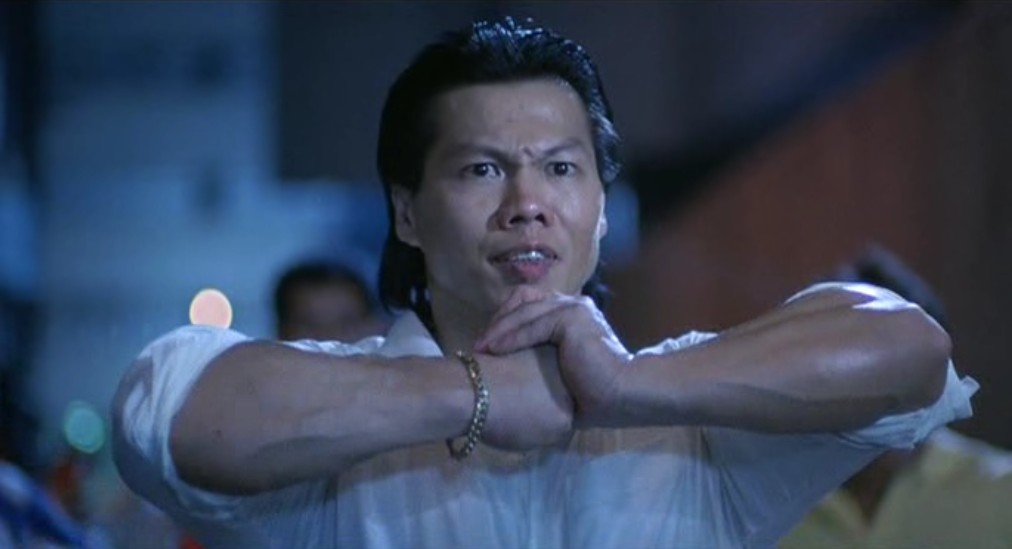 Bolo is known mostly for his role in the possibly the most iconic Martial Arts film of all time – Enter the Dragon.
Bolo usually ends up playing the villain (also playing the villain in the classic Bloodsport) in his films and is known for his solid muscular build.  It's no surprise really, he was a successful bodybuilder after all, earning the title of Mr. Hong Kong and held it for 10 years!
Bolo Yeung is quite a popular actor and is instantly recognizable in any film he acts in!
---
Brandon Lee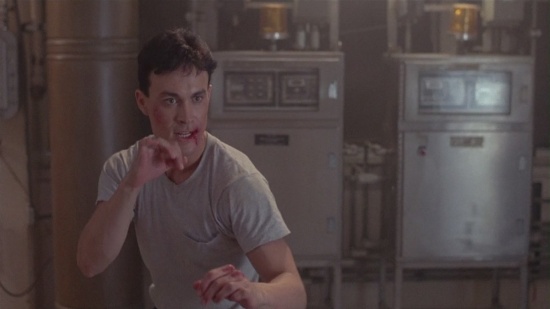 Brandon Lee was a charismatic martial arts star who starred in a small number of films before his accidental death in 1993 ( after being shot by a bullet in a prop gun that was supposed to be a blank).
Lee started in some Hong Kong films that were ok, but his two best martial arts roles are Showdown in Little Tokyo and Rapid Fire.  His most iconic work outside of Martial Arts is the action film The Crow – the film he died making.
He was also supposed to play Luke Cage in the Mortal Kombat film in 1994.
Most people are aware, Brandon Lee is the son of the legendary Bruce Lee.  Although he constantly fought to escape his father's shadow, he, unfortunately, died before he truly could.  He had the talent and unique charisma to make it on his own and had he not died most are confident he would be a very bankable star in today's film industry.
---
Phillip Rhee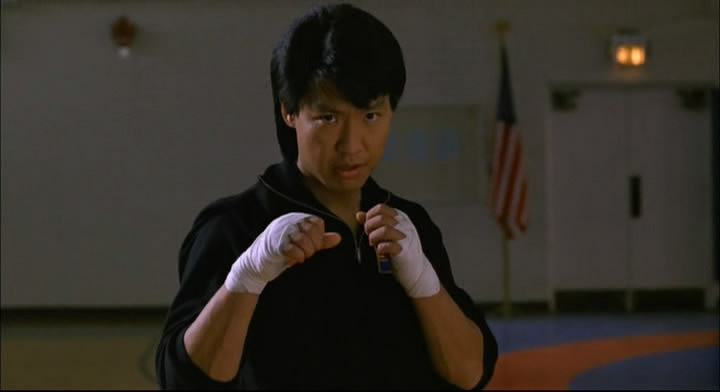 Phillip Rhee is The Best of the Best!
Ok, that's an exaggeration. Phillip Rhee is known best for his role in the film 'the best of the best', a classic American martial arts film.
Rhee has since made a number of sequels and a popular and very familiar face in American Martial Arts films.
---
Yanin Jeeja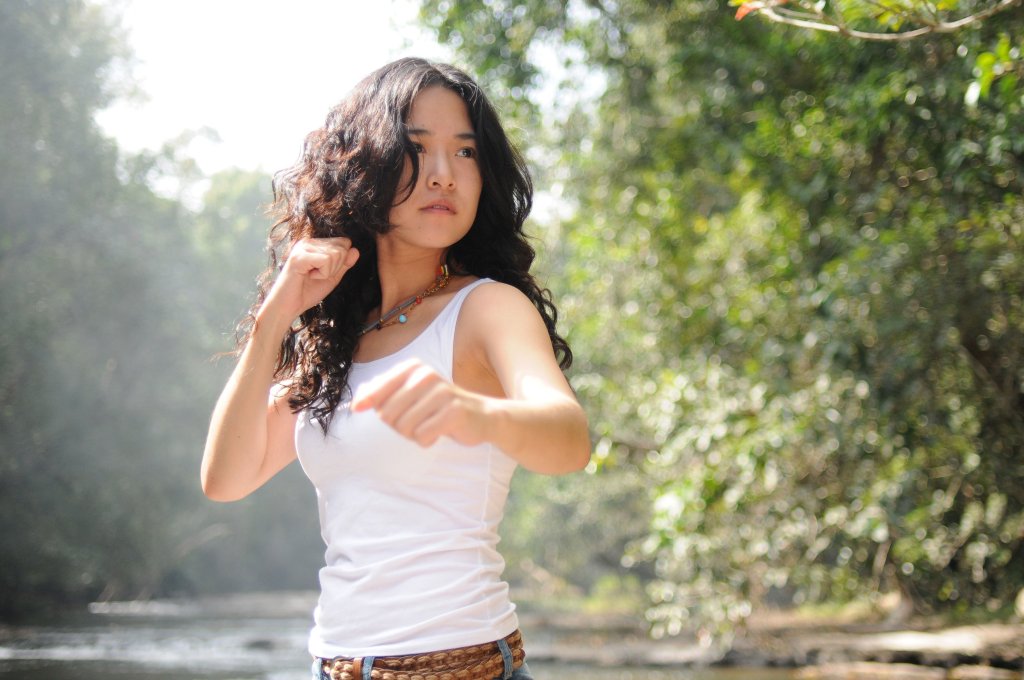 Thailand had Tony Jaa, the new wave of human-driven martial arts action but shortly after another actress made a name for her jaw-dropping performances – Yanin Jeeja.
Yanin Jeeja shocked people with her performance in Chocolate and has since been popping up in films both from Thailand and America. She is one of the most impressive female martial artists to ever grace film.
Don't skip past her!
---
Don 'The Dragon' Wilson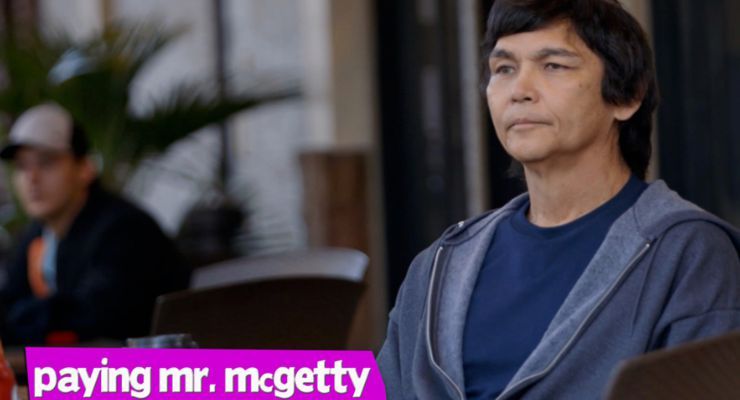 Don 'The Dragon' Wilson is considered one of kickboxing's all-time greatest champions.
Don has been in a number of martial arts films including the 'Bloodfist' film franchise which is one of most well-known roles.
Don 'the Dragon' Wilson is one of the few martial arts actors who has a solid fight record to back him up – which is why he's one of the best!
---
Stephen Chow
Stephen Chow is the King of Kung Fu Comedy!
While Chow made a number of films in the 90's, his most iconic films are Shaolin Soccer and the hilarious Kung Fu Hustle. He has brought an excellent, visual style to his Hong Kong comedies and creates must-see parodies that any martial arts fan can appreciate.
---
Vincent Zhao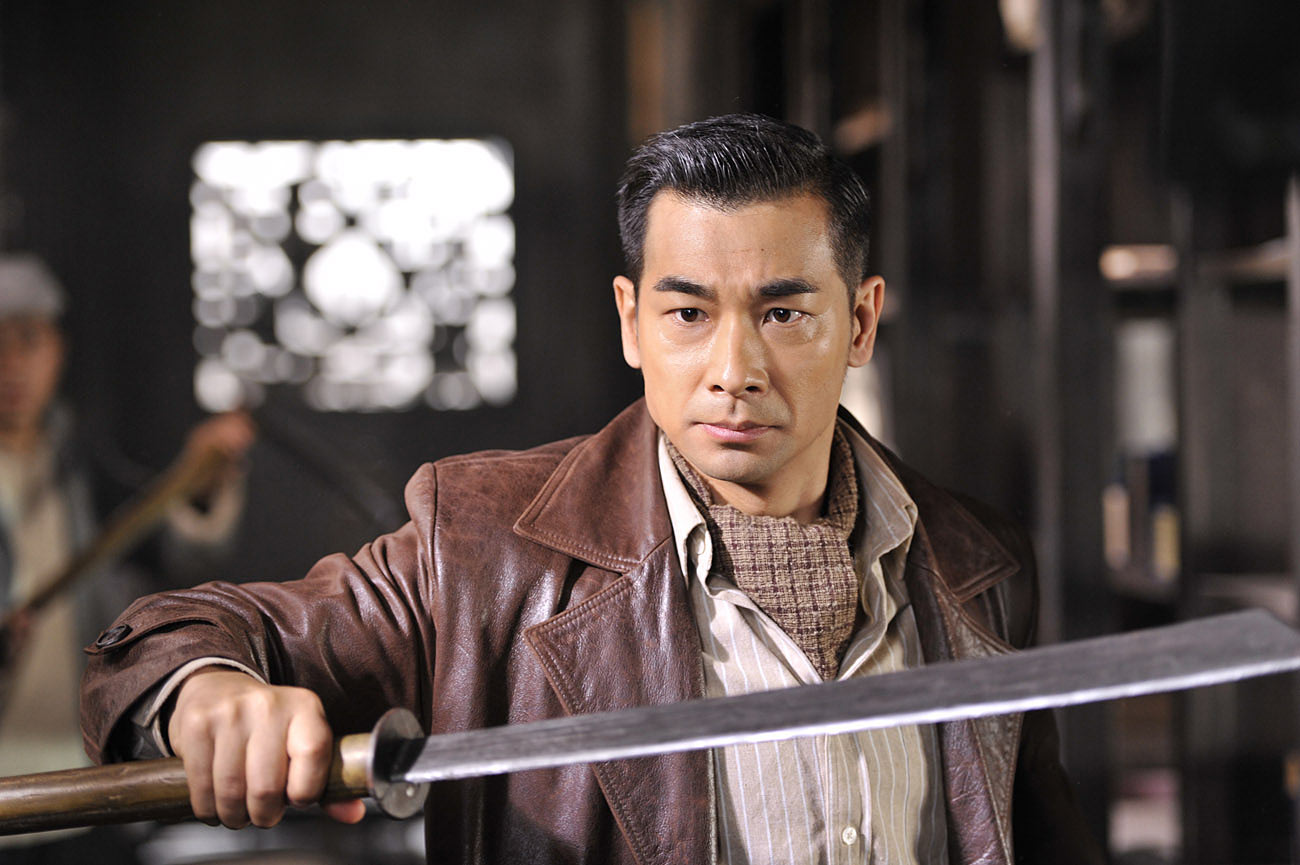 Vincent Zhao is one of Hong Kong's modern kung fu actors who is also one of the most recognizable.
To me, one of his most iconic roles is the film True Legend, opposite Andy On, telling the story of drunken boxing creator Beggar Sue.
He has been in a number of films over the decades, including the 'Once Upon a Time in China' film series with Jet Li.
---
Gina Carano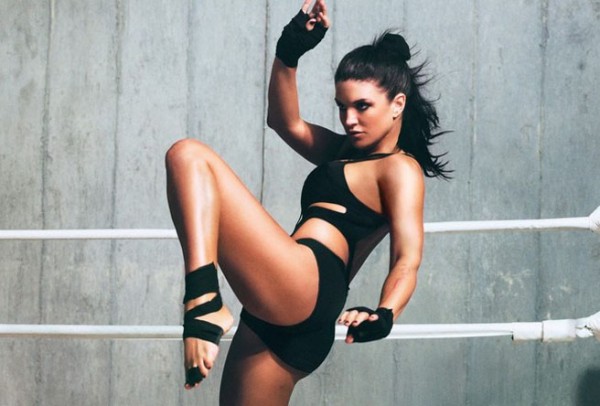 Gina Carano is a former MMA champion who made the switch to action films and is now one of the genre's top female martial artists.
She's a star with authentic skills and she's been in some awesome films including Haywire and the 6th Fast and Furious film.
Her popularity seems to be growing steadily so she's an actor to keep an eye on.
---
Johnny Tri Nguyen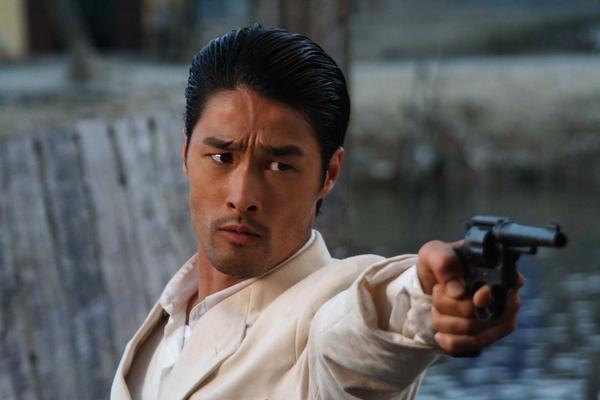 Johnny Tri Nguyen is one of those actors who has popped up in supporting roles throughout many martial arts films, including the Tony Jaa classic The Protector.
He has some extremely impressive skills and it shows in all of his films.  If you want to see him shine in a leading role, check out The Rebel.
---
Mike Chat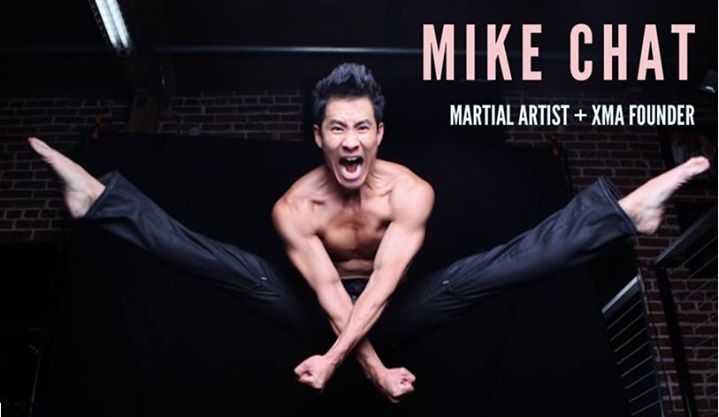 Mike Chat has been a solid part of the action film industry for years, usually being a stuntman who has become very recognizable.
he is best known as 'The Blue Ranger' in Power Rangers Lightspeed rescue but you'll see him pop up elsewhere from time to time, unexpectedly.
---
Jeff Imada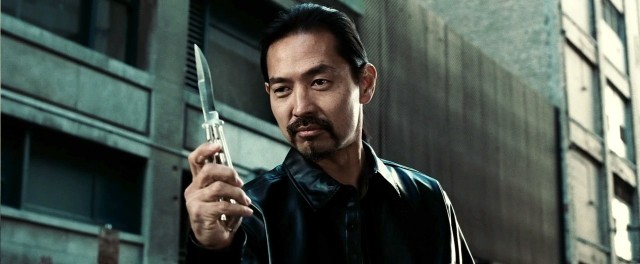 Jeff Imada is another of America's top supporting martial artists who also backs his performances up with an extensive background in martial arts.
He is also a top stunt coordinator and still works in action films to this day.
---
Tim Man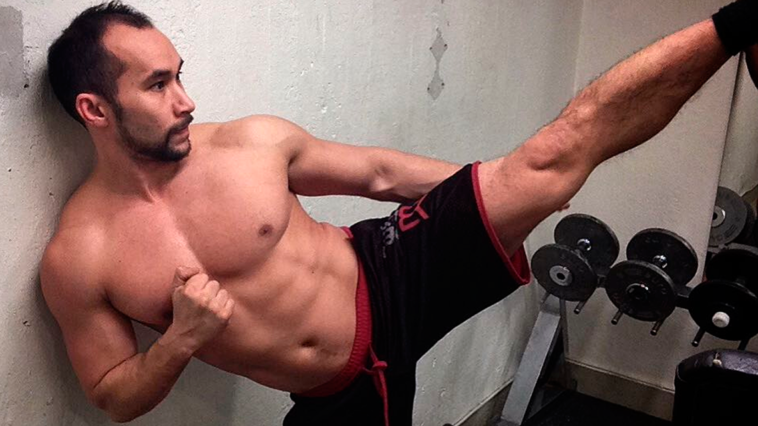 Tim Man is currently becoming more recognizable in every film he appears in.
He has had a couple of run ins with Scott Adkins on films like Ninja and Accident Man but his skills as a performer and choreographer are some of the best you'll ever see.
Keep an eye out for Tim Man!
---
Hwang Jang-Lee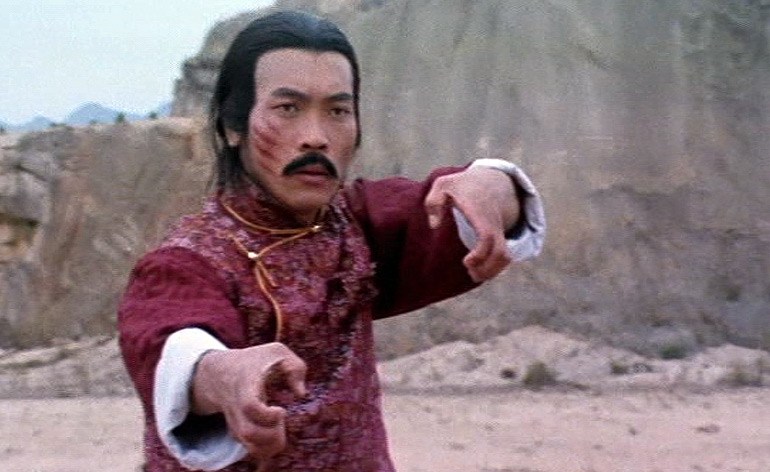 This Japanese born Korean martial arts star is perhaps best known as 'Thunderleg' from Drunken Master.
He's a Taekwondo & Tang Soo Do 9th Degree Black belt! Which is pretty damn serious, I can see why he played a kicking dominant villain in Drunken Master.  He has since appeared in numerous Kung Fu films and is another favorite for fans to follow in the genre.
---
Lateef Crowder
He first popped up in The Protector, fighting Tony Jaa with his outstanding and visually magnetic Capoeira style. Lateef Crowder is one of the most underrated stars out there!
He has played villains and supporting roles in many other films such as Tekken, Undisputed 3, Falcon Rising and other films.  He has such a unique edge in what he presents on screen. If you ever want to watch a visually dynamic fight scene check out any film with Lateef Crowder.
---
Collin Chou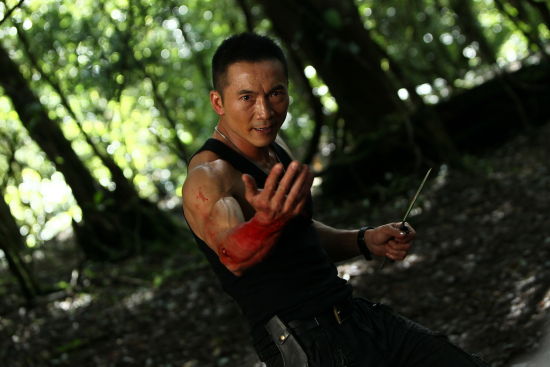 Collin Chow is another one of the main Hong Kong action stars who brings excellent performances to his films.
He's starred in Flash Point, Forbidden Kingdom and was even Seraph in The Matrix Reloaded.  He has good charisma and physical abilities and is one of the most recognizable in the martial arts films genre.
---
Ernie Reyes Jr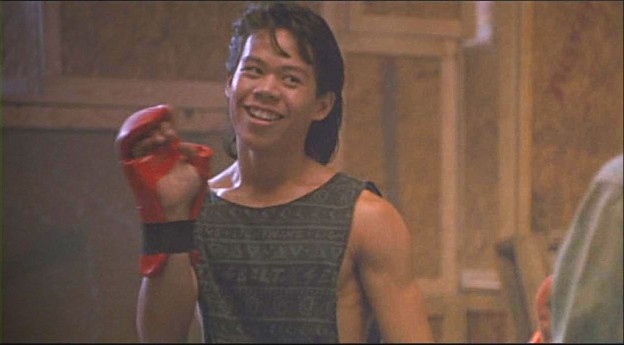 This guy has been behind the scenes in many films!
Ernie Reyes Jr has been spotted showcasing his art in films like Teenage Mutant Ninja Turtles 2: The Secret of the Ooze and a really cool fight scene in The Rundown against the Rock. He is known mostly as a stunt double, also performing stunts for Donatello in the first TMNT film in 1990.
---
Sho Kosugi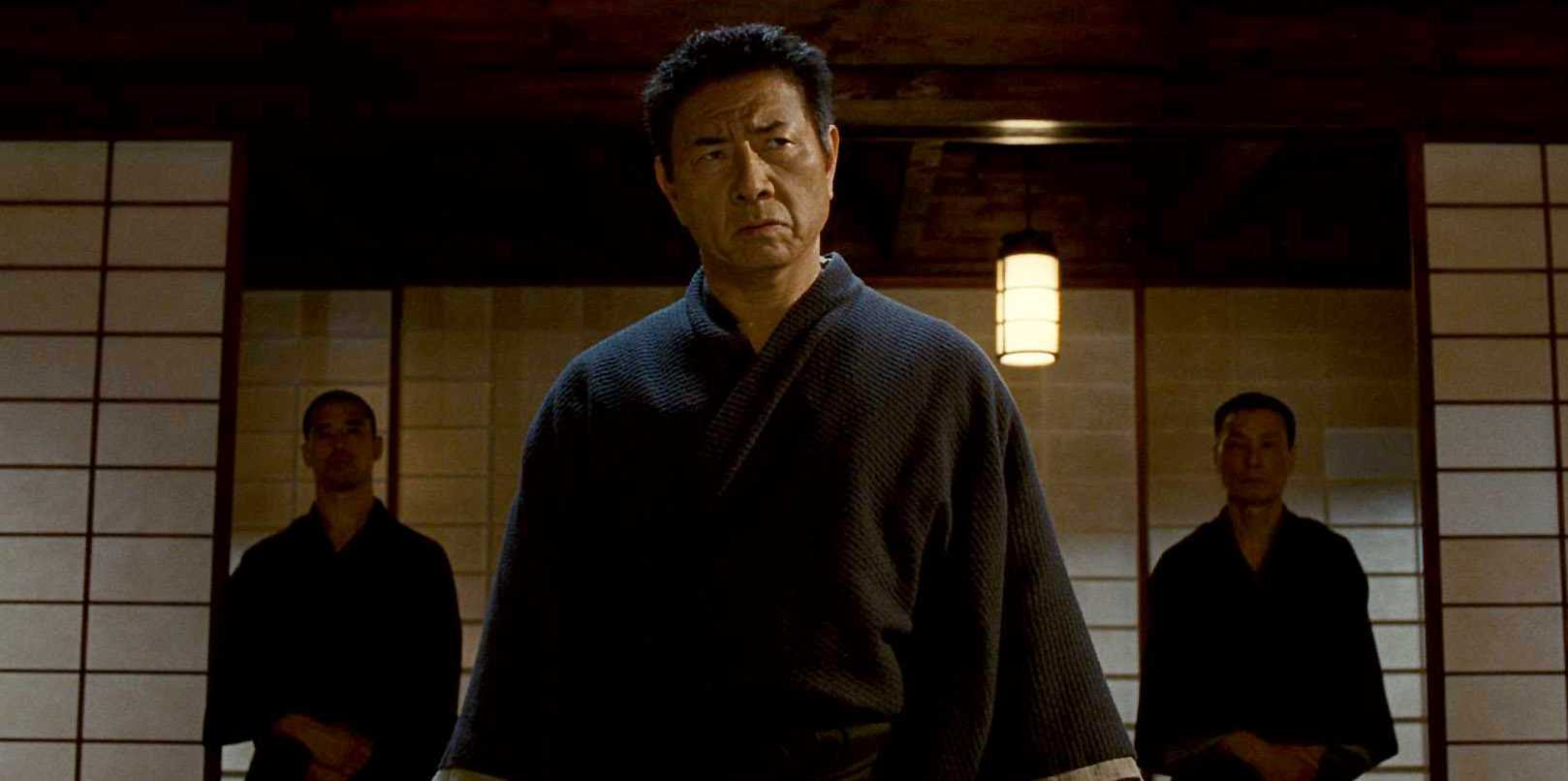 Sho Kosugi will always be known to most as a movie Ninja!
Why? His most notable roles have been in fan-favorite films like Revenge of the Ninja, Ninja 3: Domination, Enter the Ninja and the more recent Ninja Assassin. How many times did I say "Ninja"?  You get the idea, this guy is the king of NInjas 🙂
---
Kane Kosugi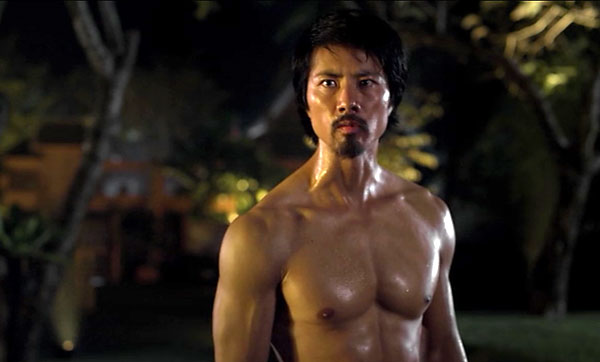 Kane Kosugi is the son of Sho Kosugi and has appeared in many roles during his career.
He has reached more popularity in recent years, especially after a stunning performance across from Scott Adkins in Ninja: Shadow of a Tear.  His ability to deliver excellent fight scenes is very apparent in that film but he had a few hits and misses in his career.
---
Richard Norton
Richard Norton is one of Australia's most well known martial artists with an insanely high ranking background in several arts, including being a 9th degree 'Soke' in Zen Do Kai, 5th degree Black Belt in BJJ, and a heap of other credentials (see more here).
He's been in a tonne of films across from guys like Chuck Norris, Jackie Chan, Cynthia Rothrock and more.  He's an excellent performer who has been showing up in films for over 40 years!
---
Zhang Ziyi
Zhang Ziyi became known as a top martial arts performer after the release of Crouching Tiger Hidden Dragon.
Since then she has become one of the most bankable stars in the genre, usually showing up in very high budget films and showcasing her talents in both acting and choreography. She has also appeared in films such as House of Flying Daggers, Rush Hour 2, The Grandmaster and Hero.
---
Jimmy Wang Yu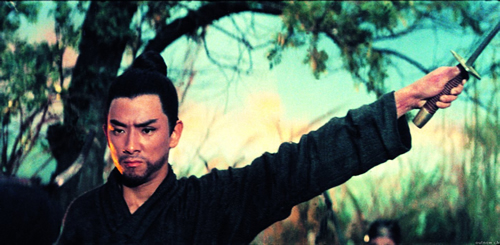 This star, who has 2 perfectly working arms, is known for playing many roles as The One Armed Swordsman and One Armed Boxer.
Yep, he actually has 2 arms.
Jimmy Wang Yu was the biggest star in Hong Kong before Bruce Lee arrived. His career was a strong one despite the fact he was known as a total douchebag to his co-workers and had a bit of an attitude.
Either way, Wang Yu is a pioneer of early Kung Fu films and is in some true classics. If you want a laugh, check out The Master of the Flying Guillotines.
---
Yasuaki Kurata
Yasuaki Kurata is a guy who has a movie career spanning many decades!
He started out in the 1960's acting in the TV series Marude Dameo and building from there.  He's a familiar face who pops up in popular films like Heroes of the East and across from Jet Li in Fist of Legend.
If you've seen a lot of Asian action films, chances are his face is one you recognize.
---
Lau Kar Leung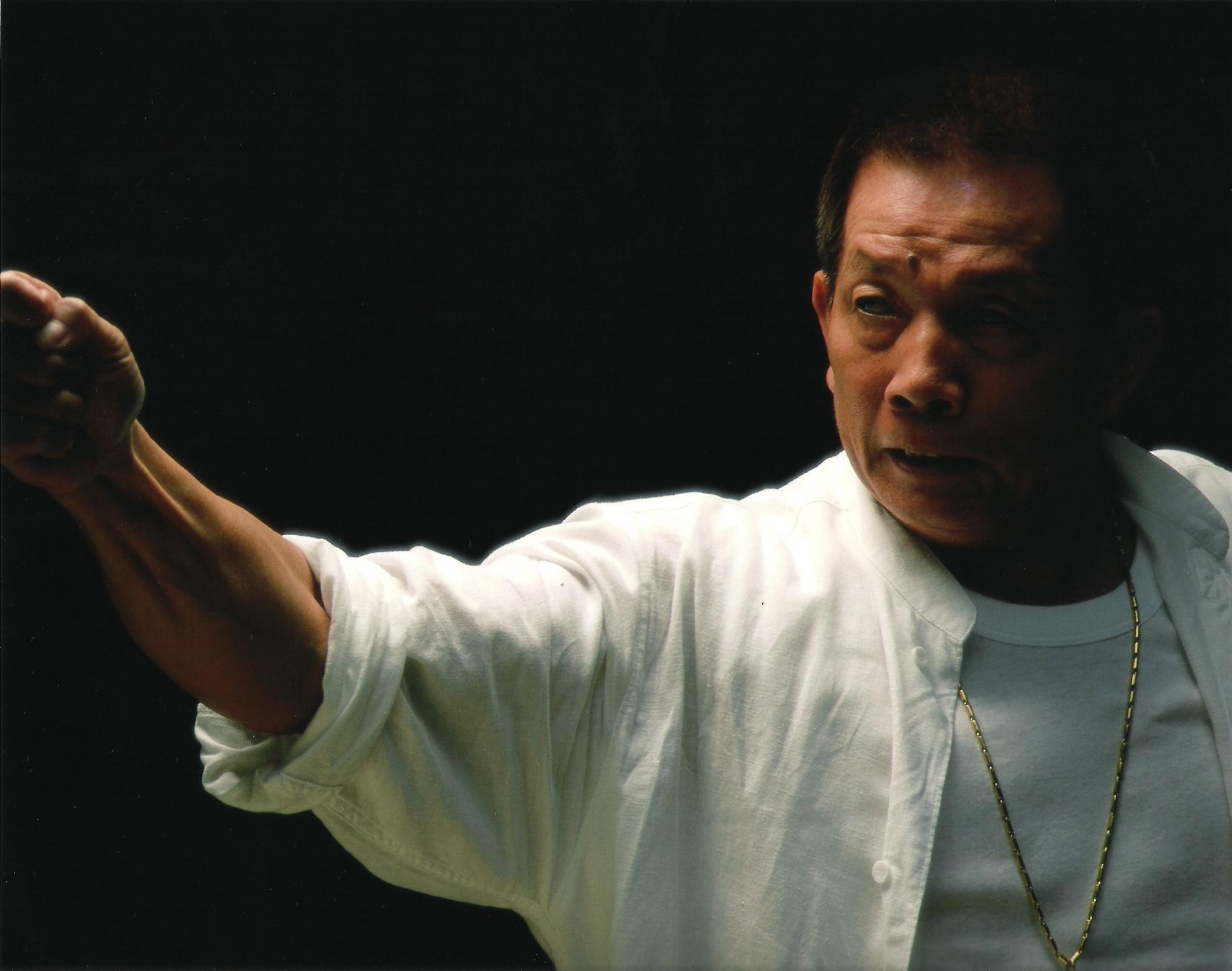 Not just an actor but a talented choreographer, Lau Kar Leung established himself as a legend of the genre during his lifetime.
He has starred in films such as Heroes of the East, Legend of Drunken Master, and other timeless classics. He passed away back in 2013 and his influence is still being felt today.
---
David Carradine
David Carradine, known best as Kane in Kung Fu, went on to star in many American martial arts films.
Originally he had no formal martial arts training but became a dedicated student during his career, showing up in many modern films like Kill Bill. He too passed in recent years and is a familiar face in the genre.
---
Lo Meng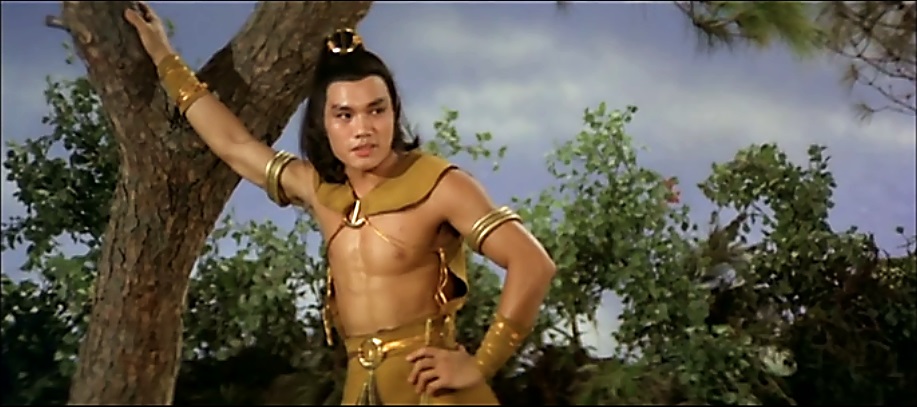 Lo Meng was one of the 'Venoms' and a star in the film 'The Five Deadly Venoms' – where the name of he and his fellow 'Venom' stars got their name.
He is a Shaw Brothers actor with a number of films behind him and he is known for his masculine build and charisma. He is also a terrific performer with some top martial arts fight scenes under his belt.
---
Phillip Kwok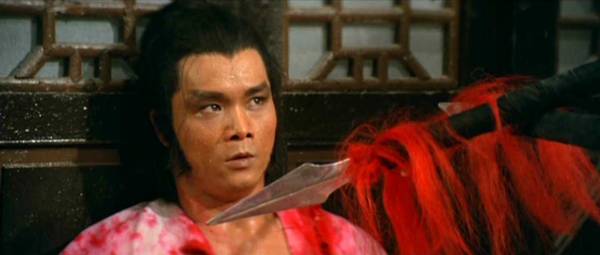 Phillip Kwok is another main member of the Venoms, known for his many roles in Shaw Brothers Kung Fu Films.
Like the other Venoms, he is a talented actor & performer with a strong filmography.
---
Alexander Fu Sheng
Fu Sheng is another popular Shaw Brothers actor from the golden era. He has been in such films as Kung Fu Invaders, The Avenging Eagle, Shaolin Temple, Five Shaolin Masters and Ten Tigers from Kwangtung.
One interesting thing outside of his career though is that he occupied Bruce Lee's home after Bruce died – which was supposedly cursed and brought bad luck to whoever lived in it.  Considering that Fu Sheng died of a horrible car accident 10 years after Bruce's death, many consider this curse to be true!
---
Chen Kuan Tai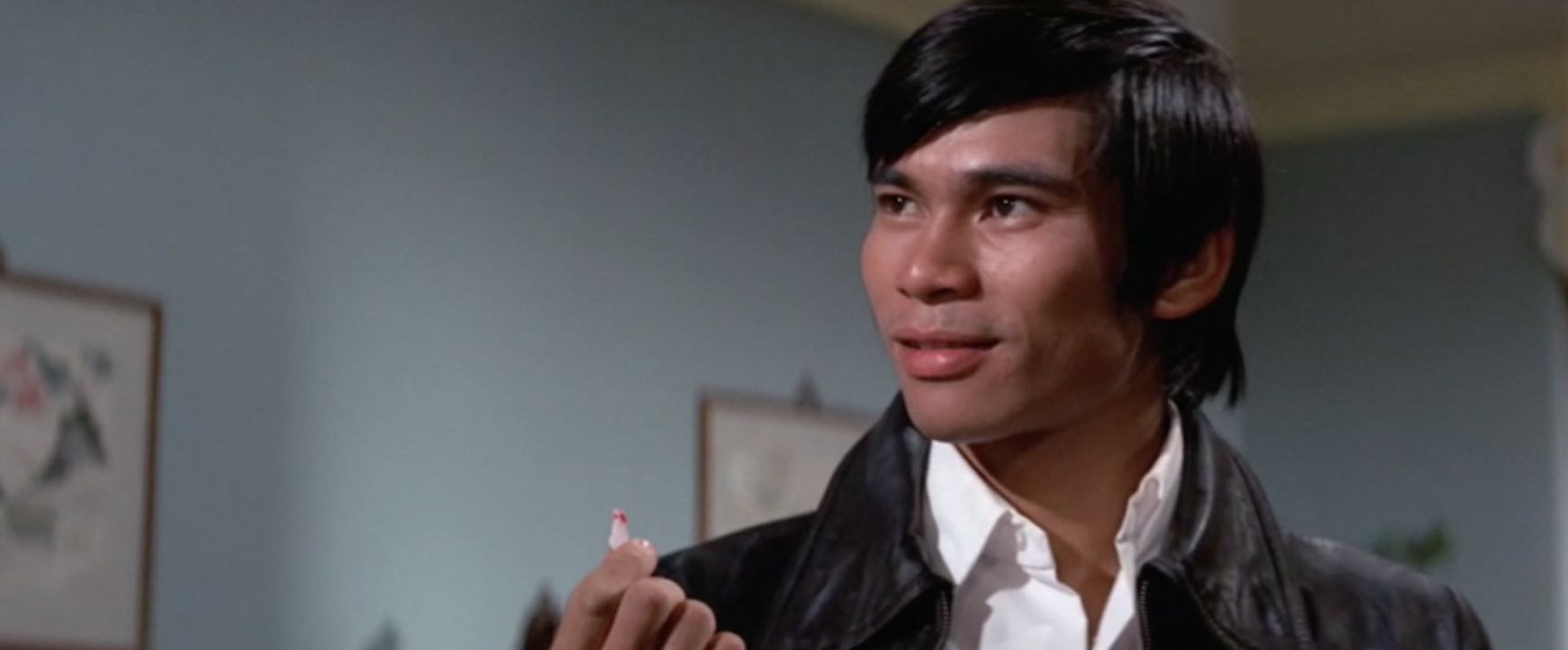 We're continuing on with a slew of Shaw Brothers familiar faces!
This 1969 Kung Fu Champion made his name with Boxer of Shangtung and a number of other films in the 1970's.  He's another very familiar face in the Kung Fu movie world.
---
Hiroyuki Sanada
Hiroyuki Sanada is another one of those guys you happen to see popping up throughout action and martial arts films.
He has done work in Hong Kong, Japan and even in the USA in films like The Last Samurai with Tom Cruise. He seems to consistently get roles in is another industry regular.
---
Jason Scott Lee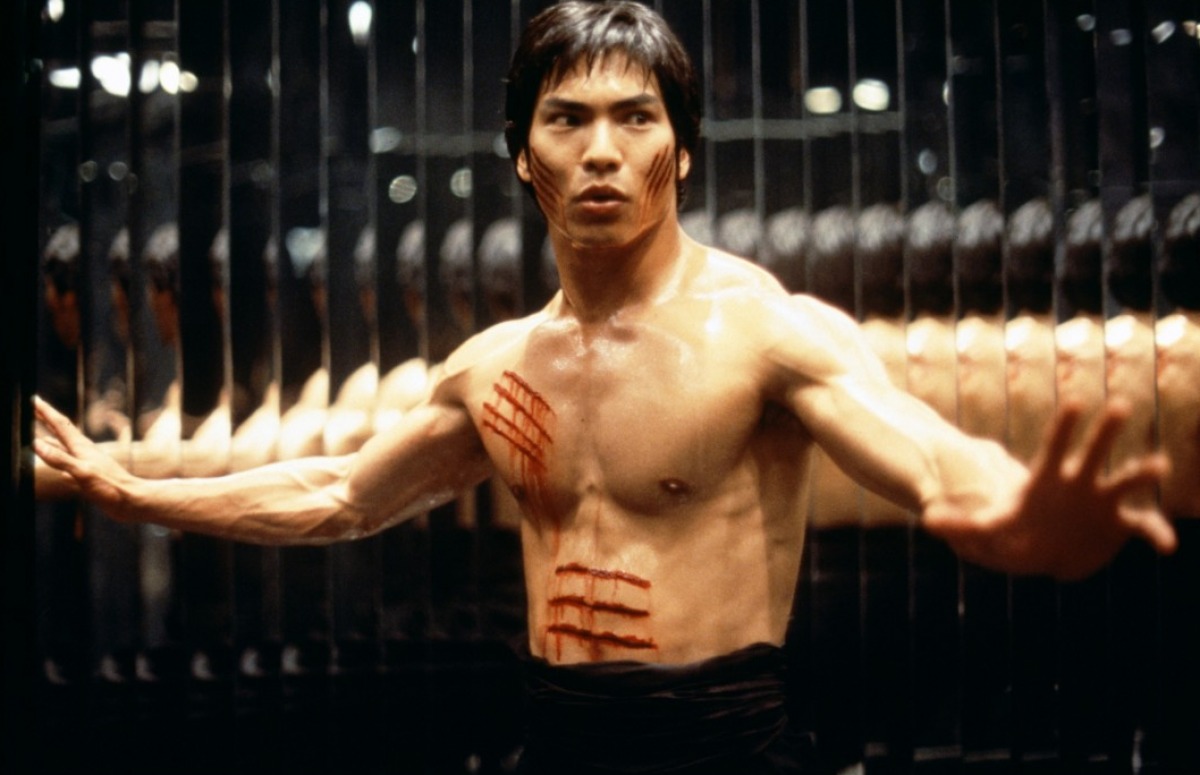 Jason Scott Lee stepped into Martial Arts and action film roles by playing one of the most influential figures in all of martial arts – Bruce Lee in Dragon The Bruce Lee Story.
Since then he played a number of roles in film and often showcased his martial arts ability after he became an instructor in Bruce Lee's art of Jeet Kune Do. He's got the physique, physical talent and excellent acting abilities that make him a big name.
---
Robin Shou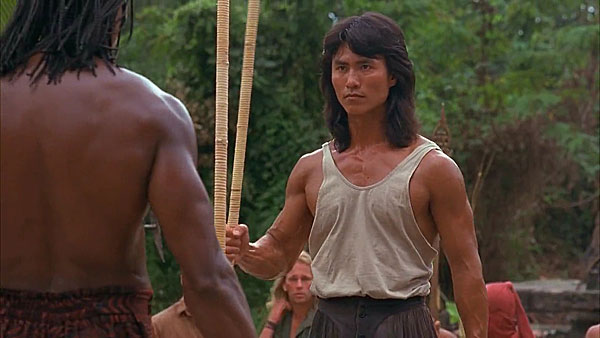 Robin Shou is perhaps best known for playing Liu Kang in Mortal Kombat and appearing many other American action films since.
He has also played roles in Hong Kong films, such as Tiger Cage II with Donnie Yen.   Shou is another one of the top martial arts actors out there and was quite popular in the late 90's and early 2000's, often playing supporting roles in American films.
---
Ray Park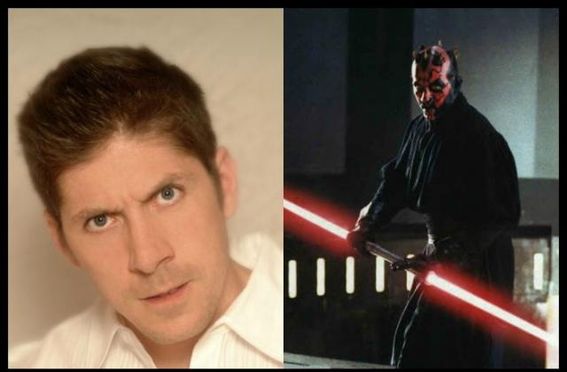 Ray Park was responsible for one of the few things people loved about Star Wars, Episode 1 The Phantom Menace – he played Darth Maul, the martial arts skilled Sith Lord with the double-edged lightsaber.
He has since been one of the USA's top Martial Arts actors and has been in TV shows, small films and even larger scale films, including X-Men, playing Toad.
He has recently stepped back into the shoes of Maul so he's a guy to keep an eye out for!
---
Darren Shahlavi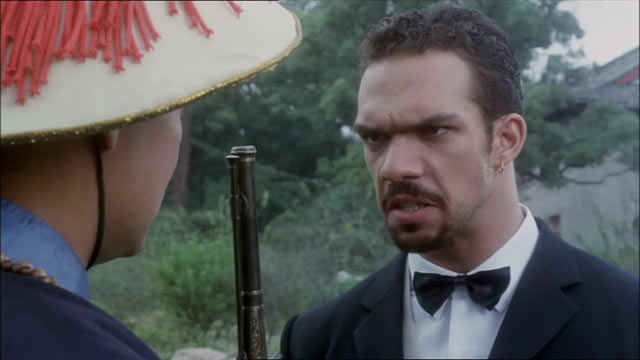 Darren Shahlavi is a guy with a menacing and imposing presence in his films, usually playing a bad guy.
He was Twister in Ip Man 2, Kano in the Mortal Kombat web series and fought against Wu Jing in Tai Chi Master.  Since his sudden death in 2015, he has left a void in martial arts films.
---
Steven Seagal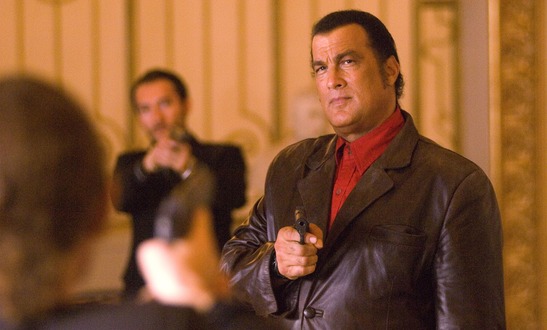 The Aikido master and controversial action star Steven Seagal is without a doubt, one of the most recognizable names and faces in all of action films.
Starting out with Above the Law and peaking at films like Under Siege, Seagal's career has stepped down to a massive line up of Direct to DVD films that keep him busy throughout each year.
Many hate him, many love him.  Check out his top films and decide for yourself!
---
Jim Kelly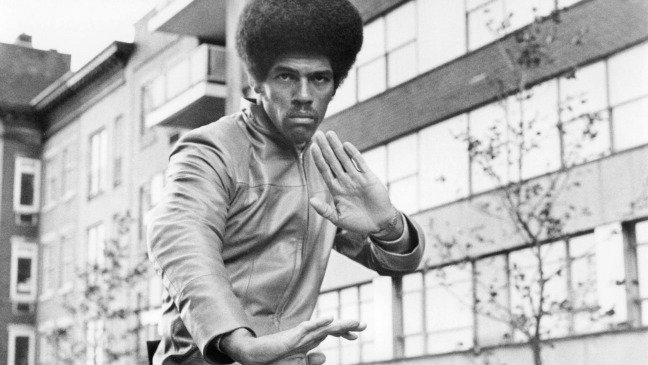 Jim Kelly had a brief career in martial arts films playing Blackbelt Jones and many others – but it all started in one of the genres all-time greatest films – Enter the Dragon, across from Bruce Lee.
Jim Kelly had an attitude, charisma and traditional Karate style that translated very effectively to the screen and he has been missed since his passing in recent years.
---
Maggie Q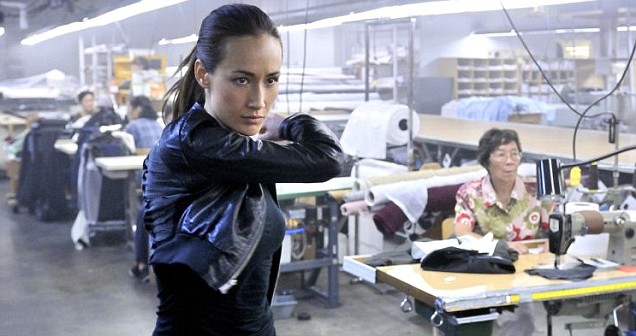 Maggie Q is another star who has been in Hong Kong and American films showing off her Martial Arts prowess.
Despite popping up regularly in action films she is also well known for her leading role in the TV action series Nikita.  She is one of the best female martial arts actors around!
---
Tony Leung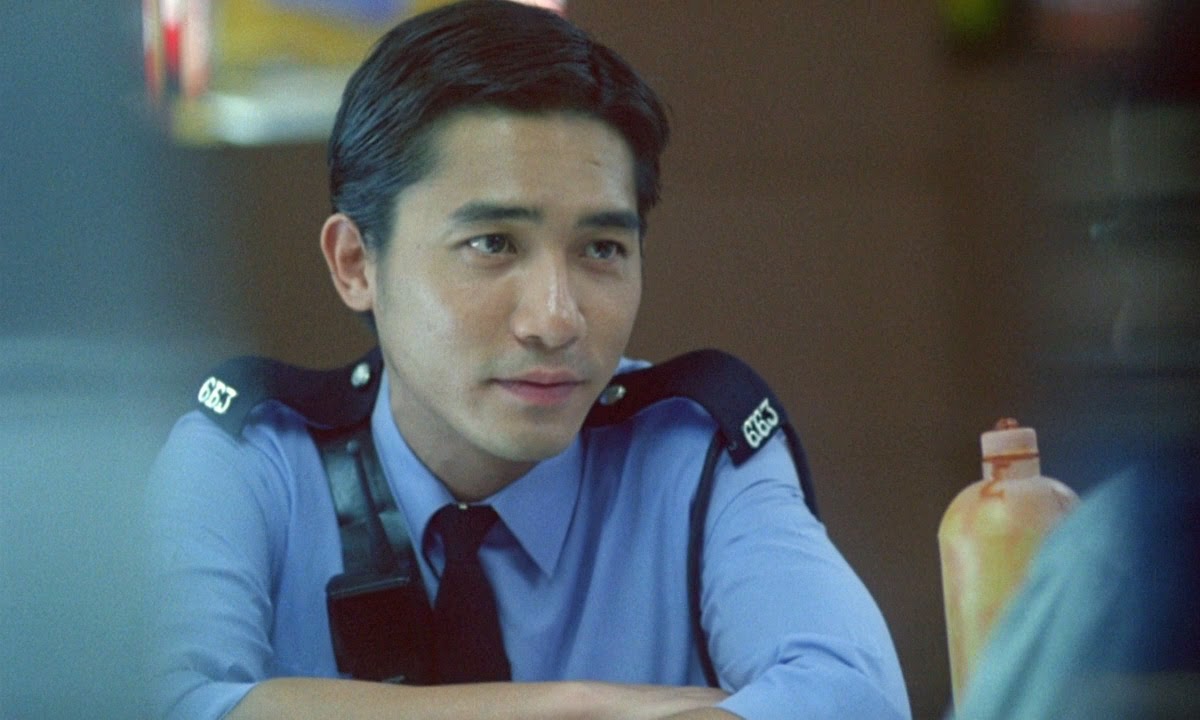 Tony Leung is considered one of Hong Kong's most successful actors.
He is highly recognized in the HK film industry and has shown up in many top kung fu films such as as Hero with Jet Li, Red Cliff, and The Grandmaster.
Chances if you don't know of him, you've seen him in a Hong Kong film before!
---
Michael Dudikoff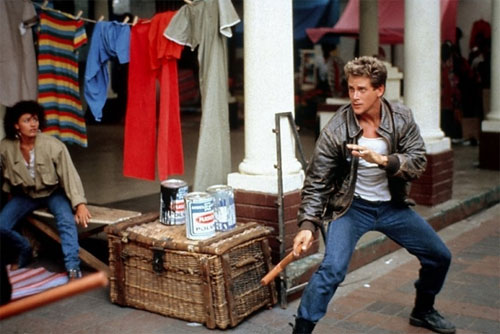 Michael Dudikoff is the American Ninja himself!
Although he has starred elsewhere his main films were the American Ninja films which proved to be quite popular among martial arts fans.
---
Shintaro Katsu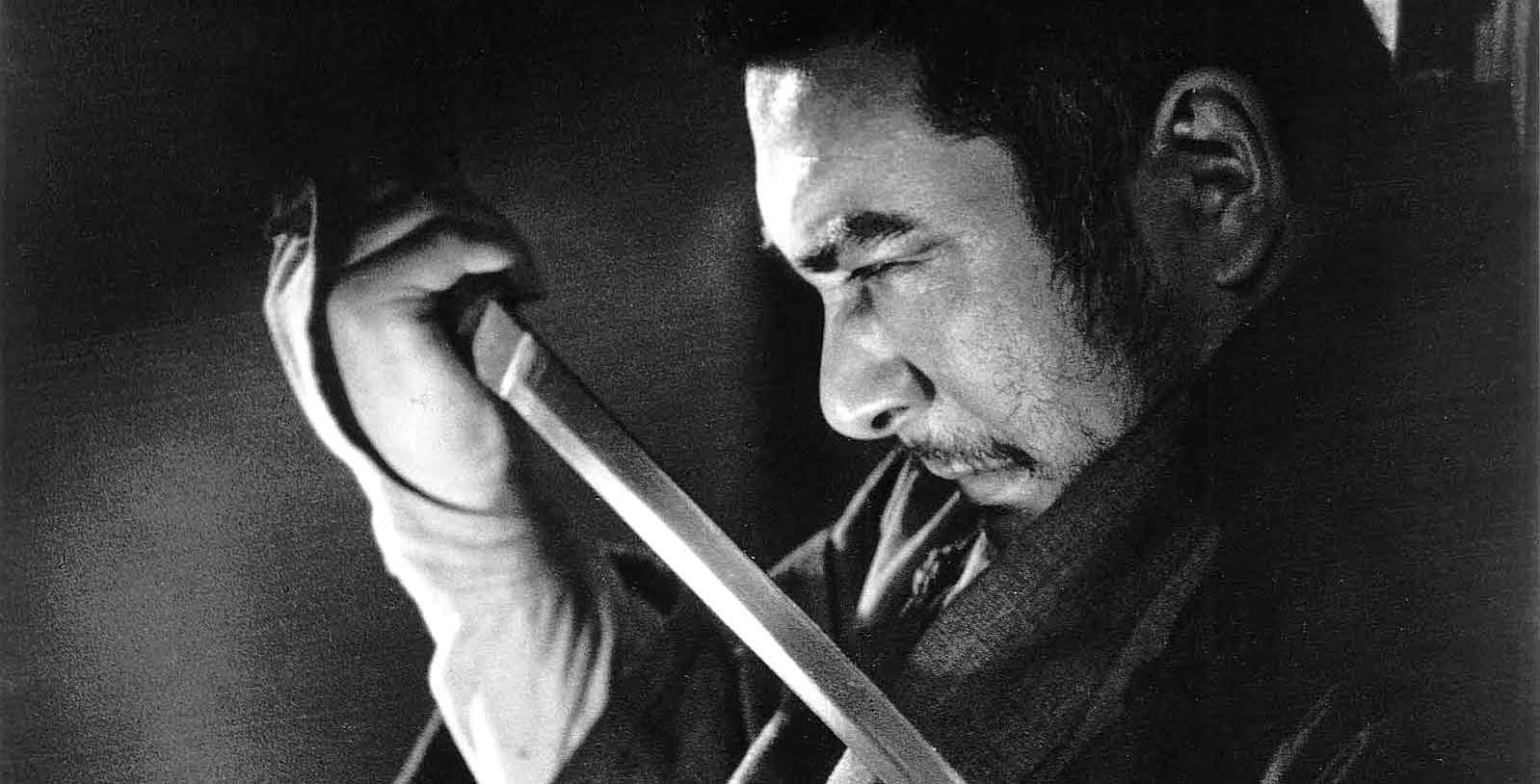 Zatoichi is one of Japan's (and the world's) most recognizable martial arts film franchsies.
By extension, the star of the Zatoichi series, Shintaro Katsu,  has his face cemented into history as the man behind the blind swordsman and is instantly recognizable as one of the genre's classic actors.
---
Benny 'The Jet' Urquidez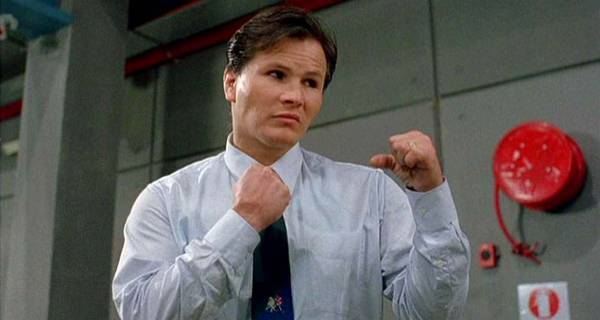 Benny 'The Jet' Urquidez is one of the greatest fighters of all time.
When he stepped into film and starred across from the likes of Jackie Chan in Wheels on Meals and Dragons Forever, he became a household name to martial arts and kung fu movies fans the world over too.  With his history as a real-life tough guy, he was easily able to be quite convincing on screen too.
---
Jon Foo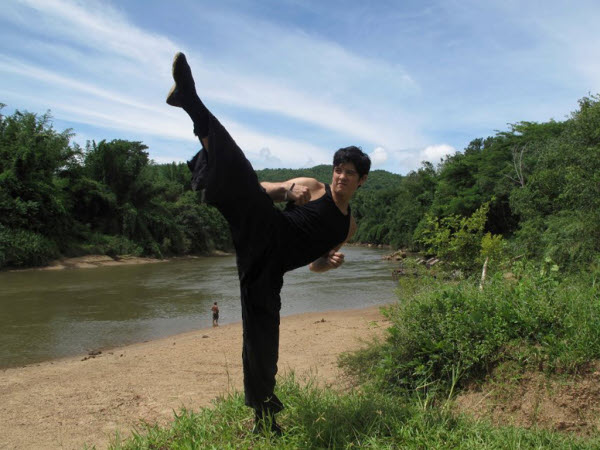 Jon Foo starred in the Tekken Live action film after getting whooped down by Tony Jaa in The Protector.
He has since been in many films and is a very familiar face in action films. Keep an eye out for Jon Foo, he has the potential but hasn't quite reached it yet.
---
Cung Le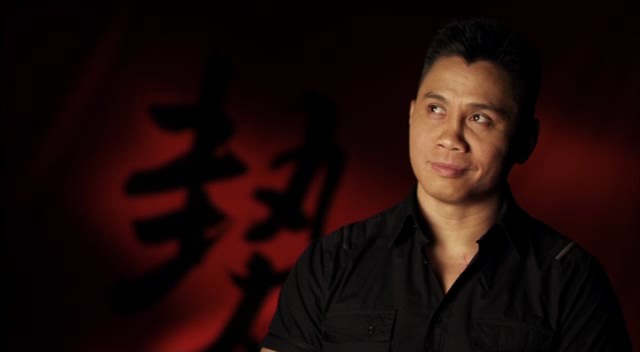 Cung Le is another real-life tough guy who has both fought in the UFC and acted rather convincingly in films during his career (so far).
Cung Le played the lead in Dragon Eyes across from Van Damme whilst also appearing across from Scott Adkins in Savage Dog, Donnie Yen in Bodyguards and Assassins and is seen often with many famous and popular stars in the genre.
---
Randy Couture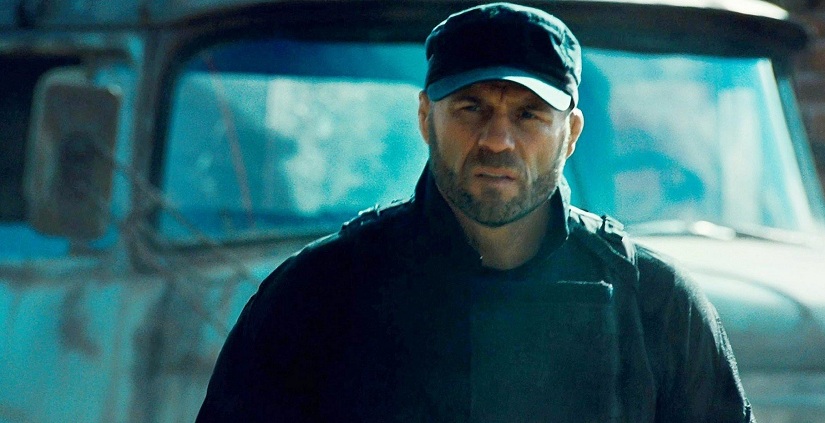 Randy Couture, like Cung Le above, transitioned from the UFC to film and is a sought-after actor in action films.
The difference?  Randy Couture was one of the greatest UFC champions of all time and a Hall of Famer, having starred in massive action films like The Expendables.  Couture's personality and performances on the screen and in the Octagon have earned him massive recognition in the Martial Arts world.
---
Ronda Rousey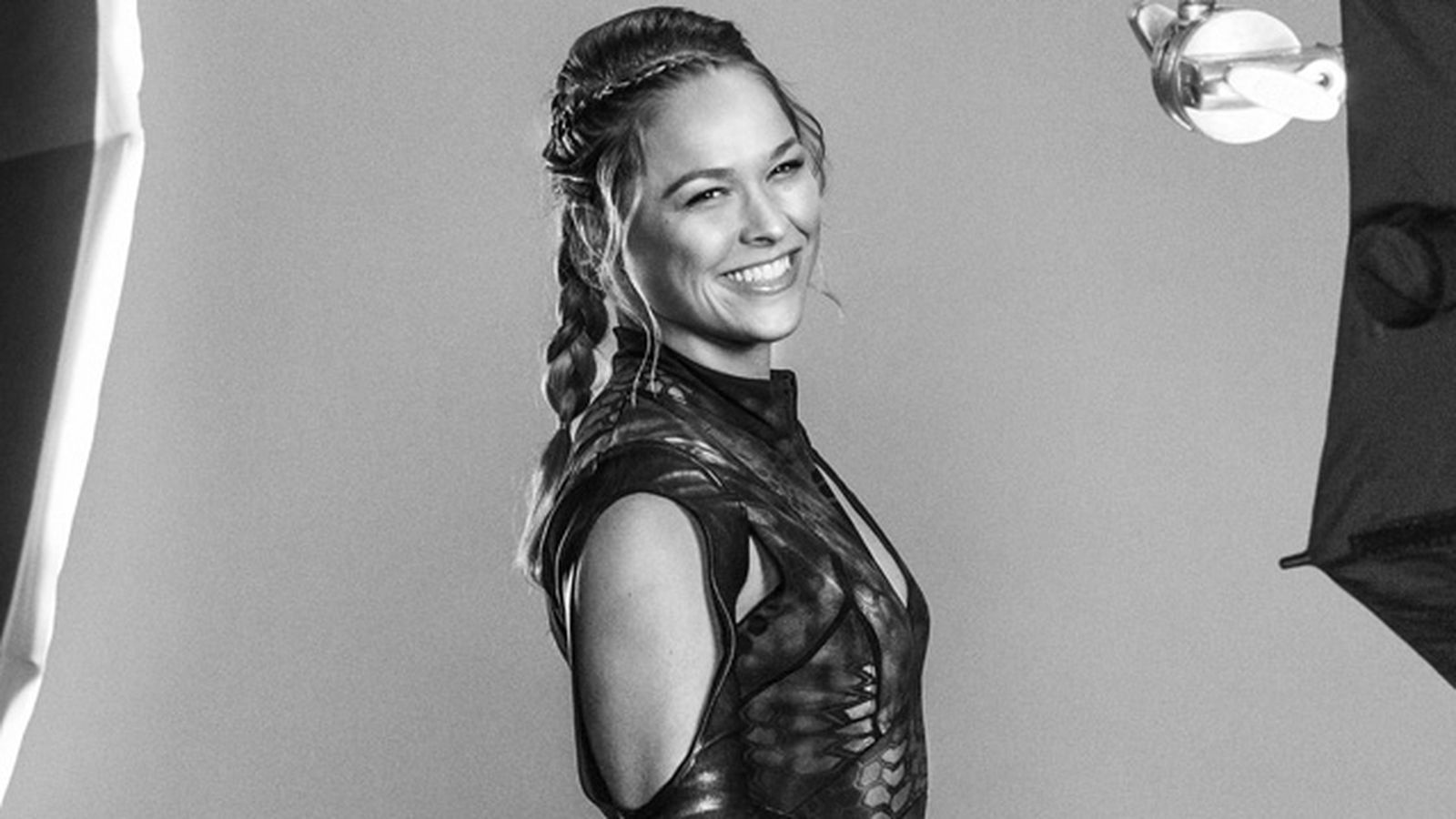 Another Expendables star who came from the UFC is the hugely popular (and sometimes unpopular) former Champion Ronda Rousey.
She has gone from Olympic Judo to fighting MMA, to acting and then to WWE.  This is a woman who personifies the word 'tough' on- screen having stepped into various fighting arena's and films and showcasing what she does best.
More of her is coming so keep an eye out!
---
Bill 'Superfoot' Wallace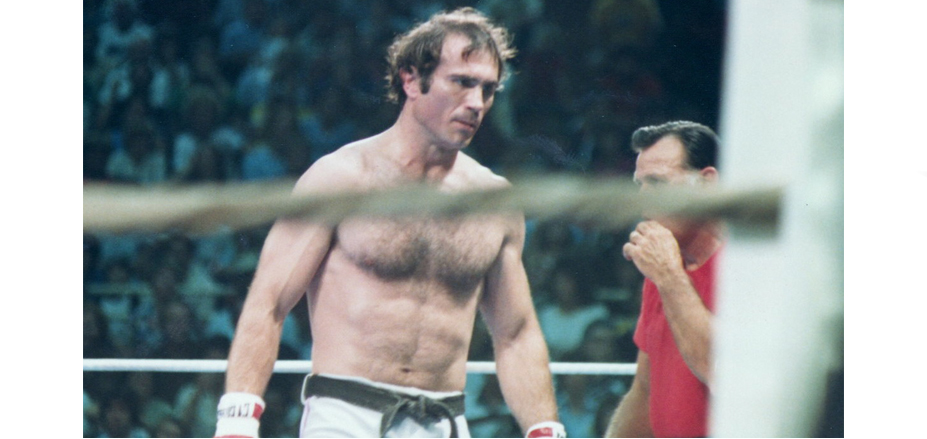 Bill Wallace is another ring fighting champion who made his way into action films.
He's been in a number of martial arts films and joins the elite level of world class fighters/martial artists who were also well received in film.
---
Gary Daniels
Gary Daniels is a guy who started showing up in Martial Arts films 30 years ago and still finds leading and supporting roles in film today.
He still has the abilities, has kept in shape and carries that same persona that he's always had really quite well.  A former kickboxer, Gary Daniels shows no sign of slowing down in the film industry!
---
James Lew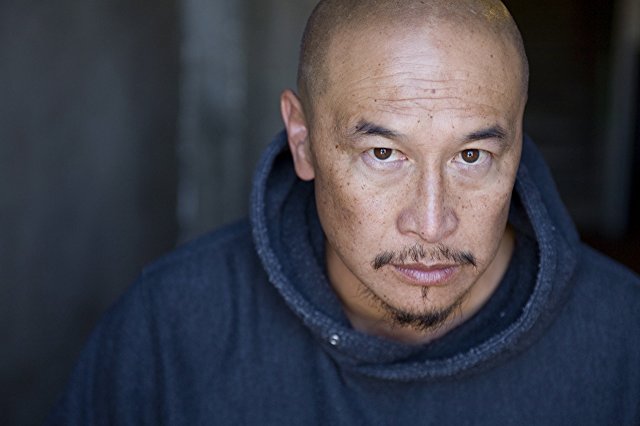 James Lew is another big mover and shaker both in front of and behind the camera of American Martial Arts films.
He's one of the most respected martial artists in the film industry and is responsible for more movie fights than you'll ever know!
---
Matt Mullins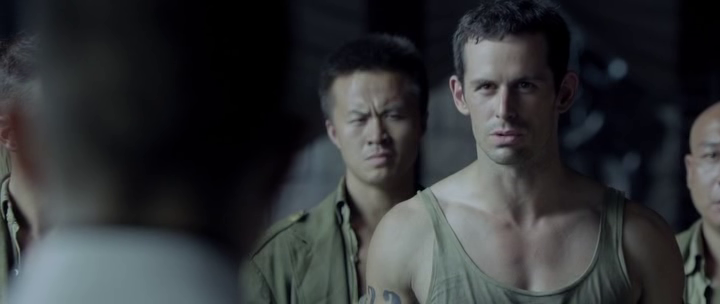 Originally, Matt Mullins was just an acrobatic kid who showed up in the XMA documentary years ago.
Since then he was worked with the best in the industry to find his way into movies, playing Johnny Cage in the Mortal Kombat web series and fighting Michael Jai White in Blood and Bone.  Mullins has some excellent physical talent and still has years left in his career.
---
Dan Inosanto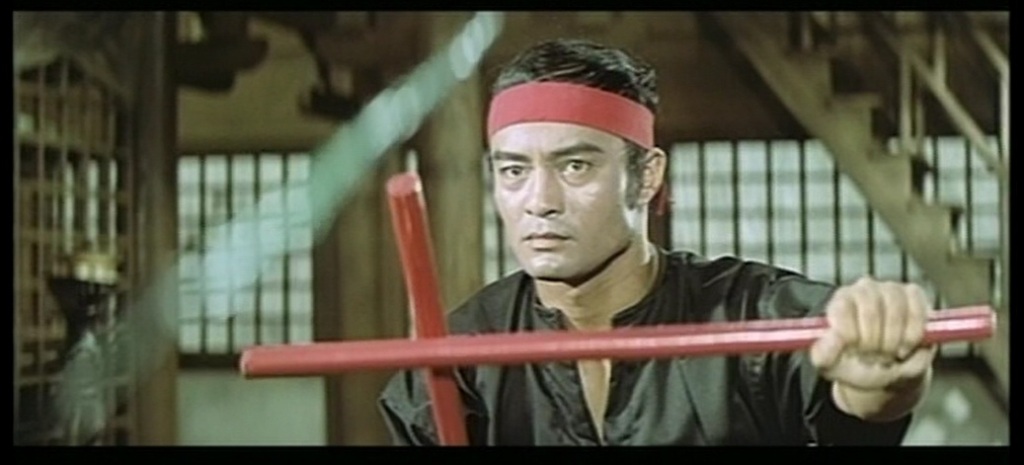 The former and top student of Bruce Lee himself, Inosanto, currently carrying on the Jeet Kune Do legacy, has also appeared in many films. The most notable being Game of Death fighting Bruce Lee himself.
Many refer to him as 'Guru Dan Inosanto' as he is one of the most respected martial artists on the planet.
---
Keanu Reeves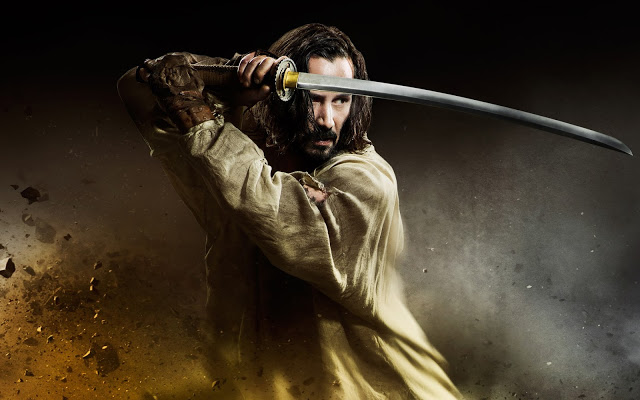 Wait, what?
Yeah, Keanu Reeves is a martial arts star now!  You saw John Wick, The Matrix, Man of Tai Chi and 47 Ronin, right?
Well, Reeves has more coming and he's been doing an impressive job as one of the Hollywood's most successful actors, transitioning into Martial Arts films.  I can't wait to see what he comes up with in the future!
---
Chris Casamassa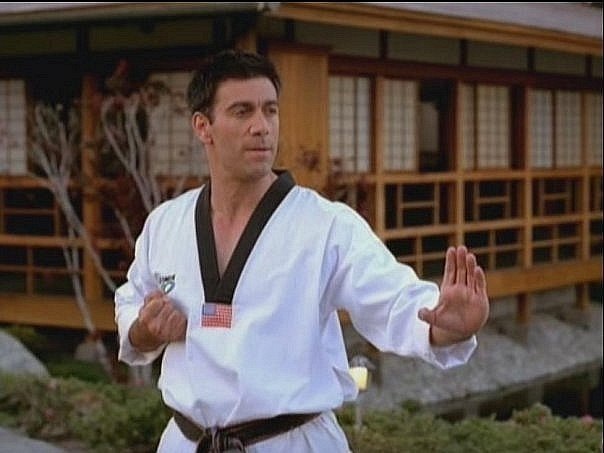 Chris Casamassa is best known as Scorpion in the live-action Mortal Kombat film.
He is also a stunt man who has worked in the industry for years and has a loyal fan following among many of the other top martial arts movie fans out there.
---
Yayan Ruhiyan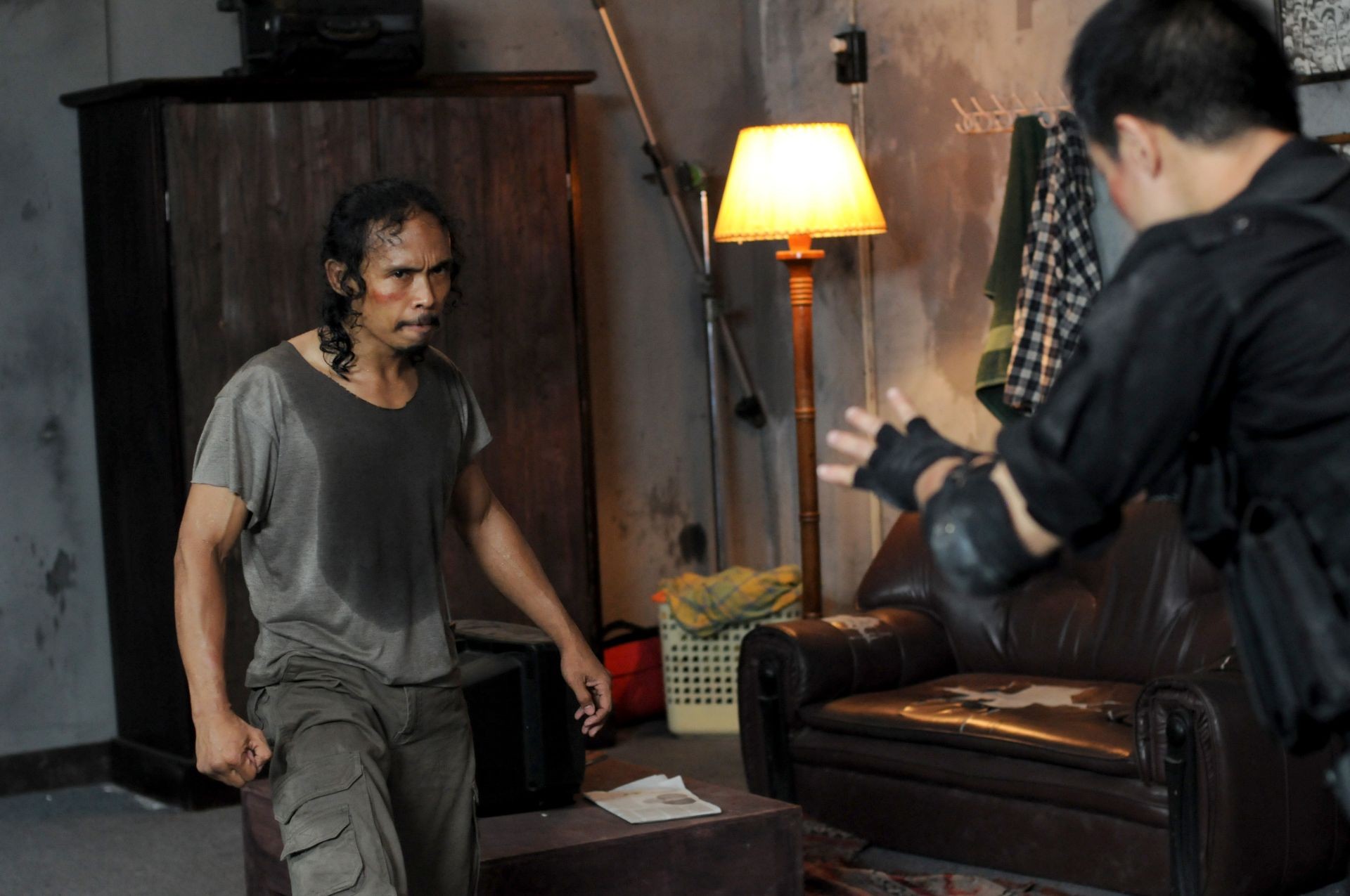 Ever seen 'The Raid'? Remember 'Mad Dog'?
Yep, he was played by Yayan Ruhiyan and is easily one of the most fierce bad guys to ever grace the movie screen.  His intensity in the films he has starred in have made him hugely popular and one not to forget.
Go watch the Raid now! I command you!
---
Yukari Oshima
Yukari Oshima is a Japanese actress and Martial Artist who has been involved in many martial arts films ranging from 'Riki-Oh: The Story of Ricky' to 'Millionaire's Express', and other films from Hong Kong.
She was prominent on the Kung Fu scene from the late 80's through the 90's and early 2000's. She has worked with some of the best in the industry. She carries that acrobatic intensity we love to see in martial arts films and it has made her a top name in the genre.
---
Toshishiro Obata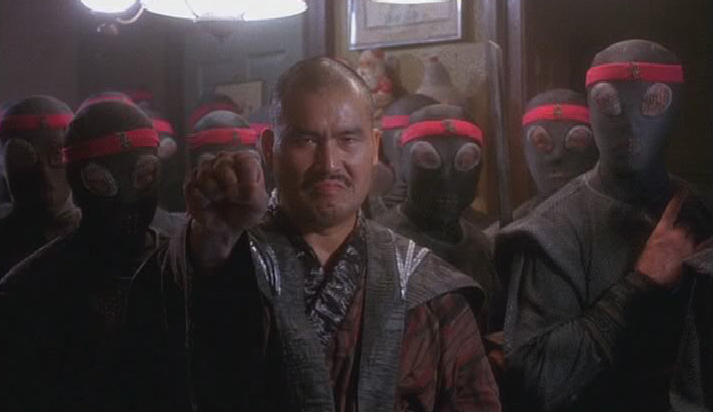 Sensei Obata is one of the best swordsmen on the planet – but many know him for fighting green turtle-like men in the original Teenage Mutant Ninja Turtle films from the 90's.
He's a highly respected martial artist and easy to recognize in films since the popular of TMNT.
---
Andy Lau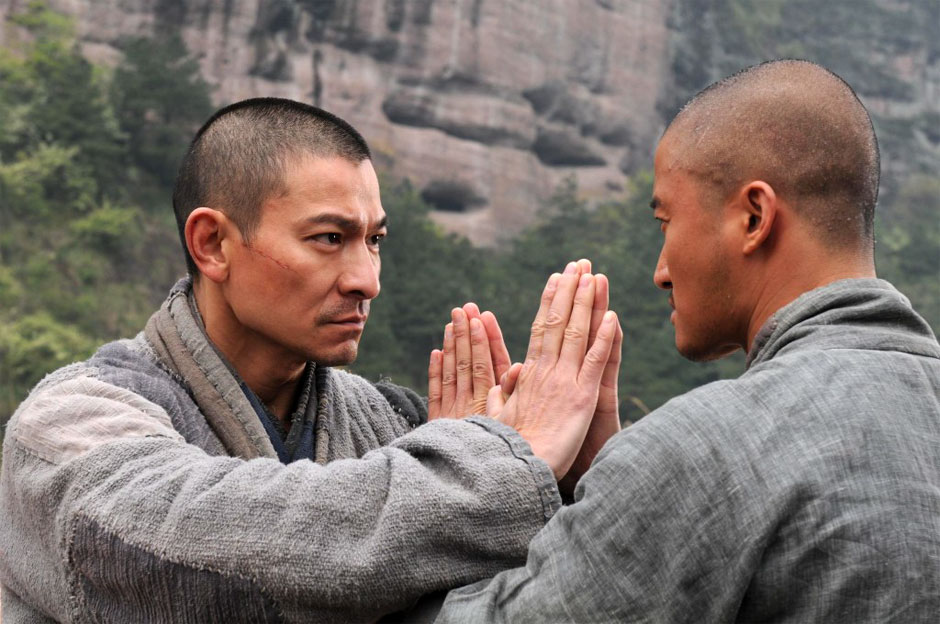 Any Lau is another Hong Kong actor who pops up frequently and often plays leading roles in Martial Arts films.
If you want to see him play a really good role, check out the film Shaolin.
---
Kelly Hu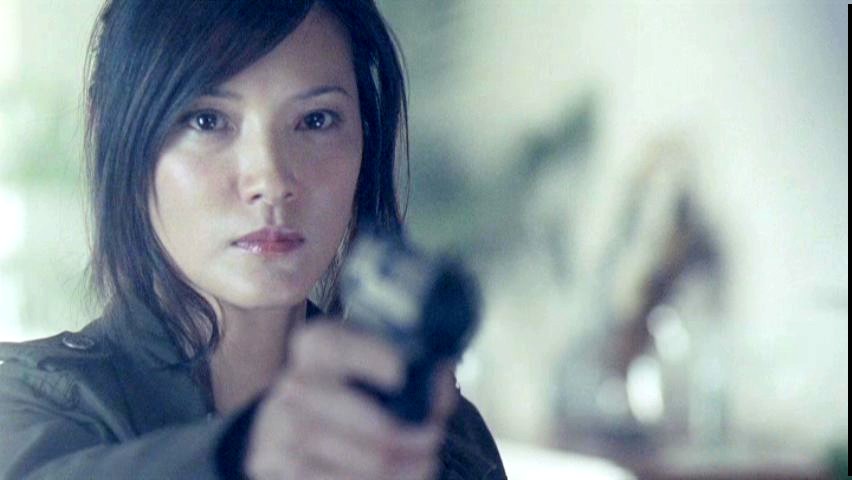 Kelly Hu has been in a number of Action films and often showcases martial arts in her fight scenes.
She is another very familiar face but is perhaps best known for The Scorpion King, X-Men 2 and Cradle 2 the Grave.
---
Jin Zhang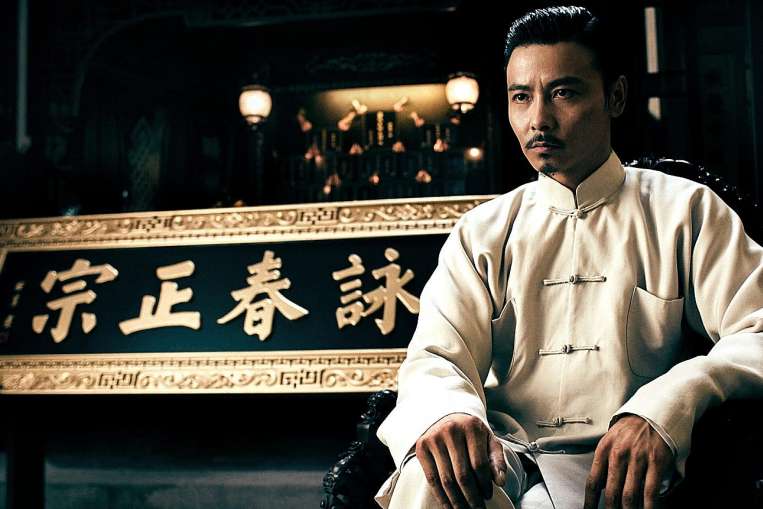 Jin (or Max) Zhang is a guy who needs more leading roles!
He played the rival to Ip Man in Ip Man 3 and also an evil prison guard in SPL / Killzone 2.  His intensity and excellent fight performances have me very interested in where he's going next, along with many other Kung Fu / martial arts fans!
---
Zara Phythian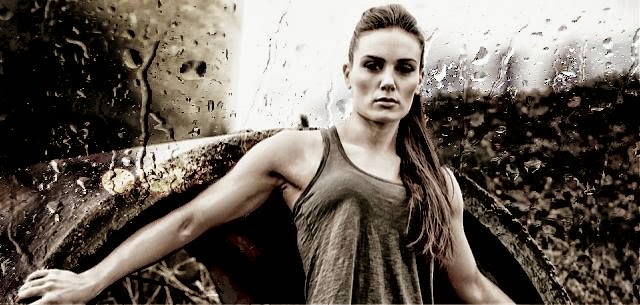 Zara Phythian is a highly skilled martial artist who has been appearing in action films for a little over 10 years.
She is best known for her work in Doctor Strange has a Zealot and has a loyal following.
---
Rina Takeda

This young Japanese actress and Karate Black Belt is building a solid foundation of films in her career. She has starred in 'Attack on Titan', 'High Kick Girl', and 'Karate Girl', among other films and has a promising career ahead.
---
Will Yun Lee
Known for his role in the series Witchblade, Will Yun Lee is another fan favorite martial arts star who seems to be popping up in films like The Wolverine to showcase his abilities.
---
Billy Blanks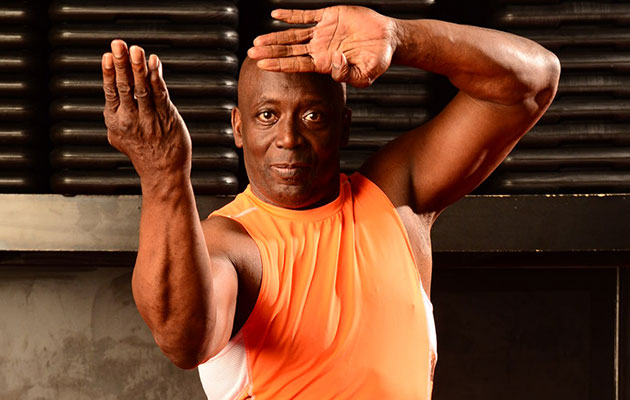 Billy Blanks isn't just the Taibo guy, he's a serious martial artist with some really entertaining films under his belt.
He performs his fights really well on screen and plays a very entertaining villain in The King of Kickboxers, across from Loren Avedon.  He's been in a number of other films such as TC 2000, Showdown and Tough & Deadly.
---
Taimak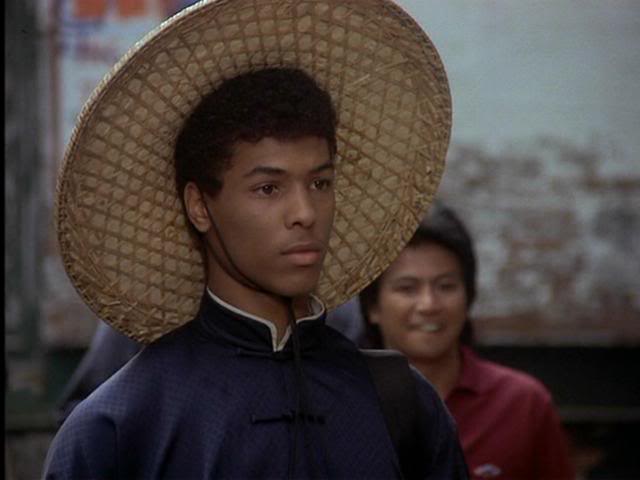 Taimak only has one standout film under his belt, but it's a hell of a film!
It's called 'The Last Dragon' and it's a cult classic parody of kung fu films with Taimak playing the lead.  This one film has made him quite recognizable among martial arts movie fans.
---
Lucy Liu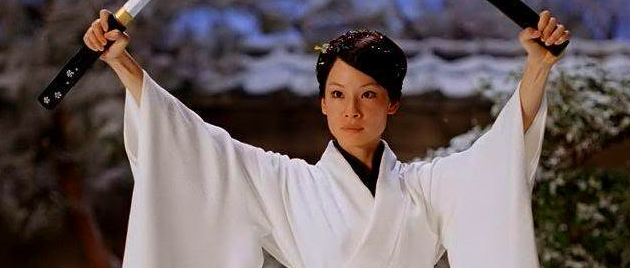 Lucy Liu is about as mainstream as they get in the world of acting, but her martial arts skills are often presented on screen quite well, showing off her moves in films like Charlie's Angels and Kill Bill.
---
Andy On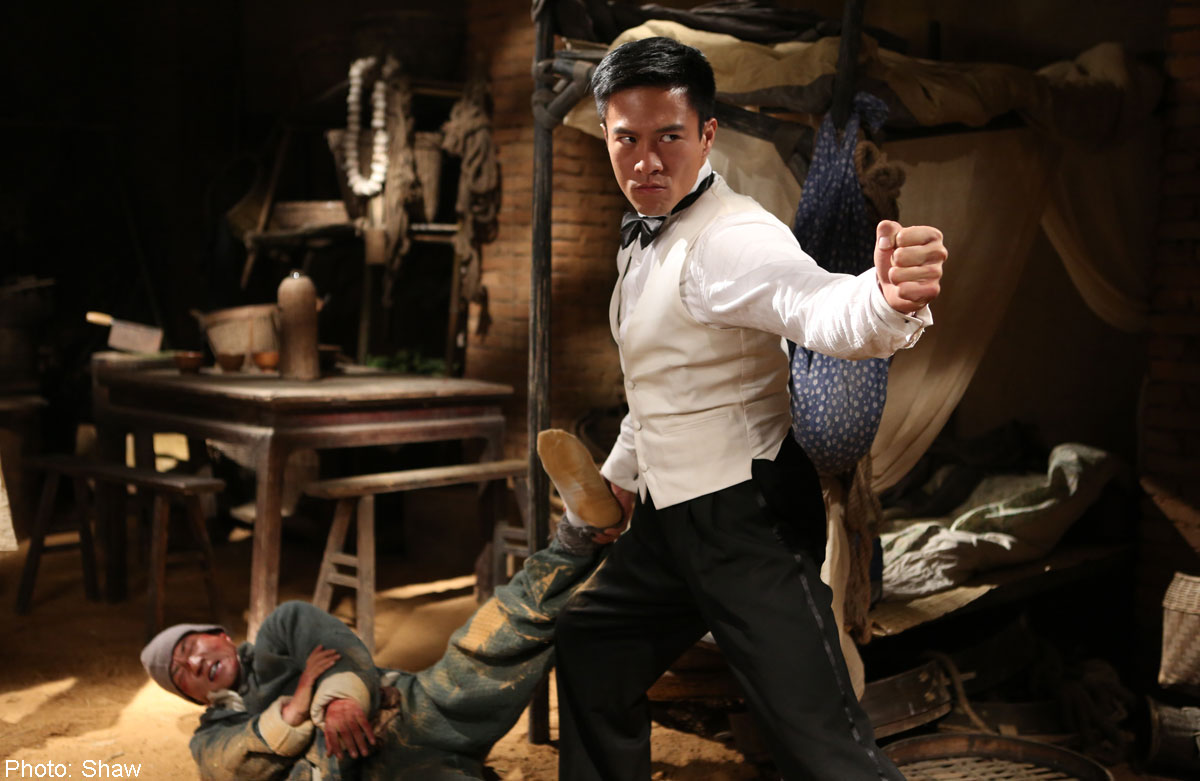 Andy On is a Honk Kong action film star who has worked with the very best in the industry and delivered truly excellent fights in his career. Donnie Yen once considered him a possible successor when he retires – which seems to never be happening (thank you, Donnie!).
---
Takeshi Kaneshiro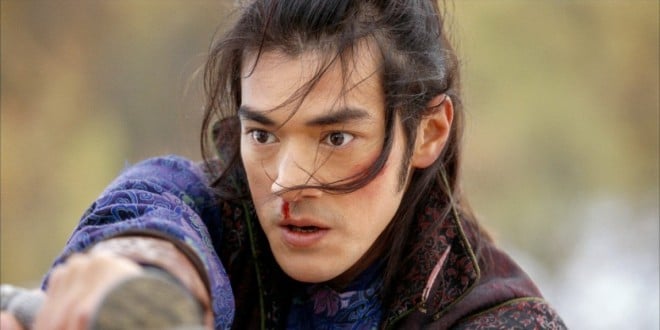 Takeshi Kaneshiro has also starred in some terrific martial arts films that are among the best in the world.
His filmography includes films like House of Flying Daggers and Red Cliff, and he has proven to be an entertaining fighter on screen through these roles.
---
Bradley James Allan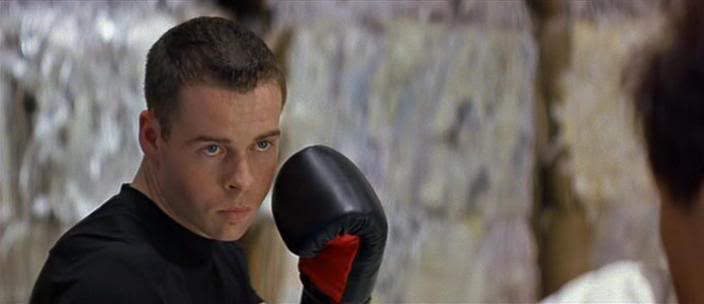 Bradley James Allan is another guy who has worked with the best and has a very high energy feel to his performances. He often worked across from Jackie Chan and can be seen doing his stuff, fighting against Jackie in Gorgeous
---
Kara Hui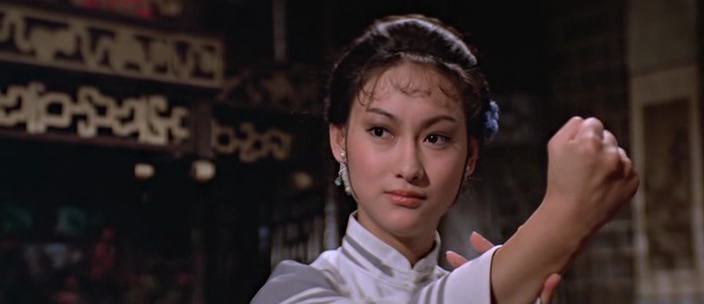 This Shaw Brothers actress is another of the top female martial arts stars the world has ever seen.
Her face is quite a familiar one in the Shaw Brothers line up and she always brought fantastic performances to her fights, proving that it is truly a genderless skill.  Check out 'My Young Auntie' and Donnie Yen's 'Dragon' to see her stuff!
---
Loren Avedon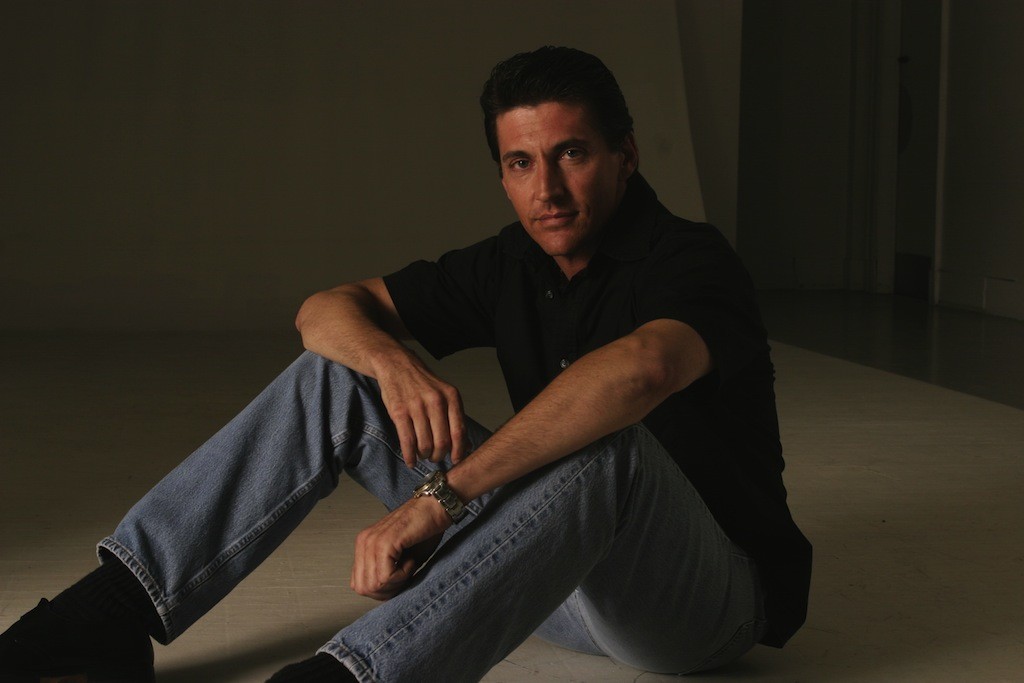 Loren Avedon is another actor who starred in a few popular US Martial arts films back in the day.
He starred across from Billy Blanks in King of Kickboxers and in 2 'No Retreat, No Surrender' sequels.  Avedon is a skilled Taekwondo and Hapiko practitioner.
---
Keith Cooke
Keith Cooke is another behind the scenes regular who has earned himself a decent chunk of popularity.
He played a cool role in the King of Kickboxers but is also well known for playing Reptile in Mortal Kombat and Sub-Zero in Mortal Kombat Annihilation.
---
Dan Chupong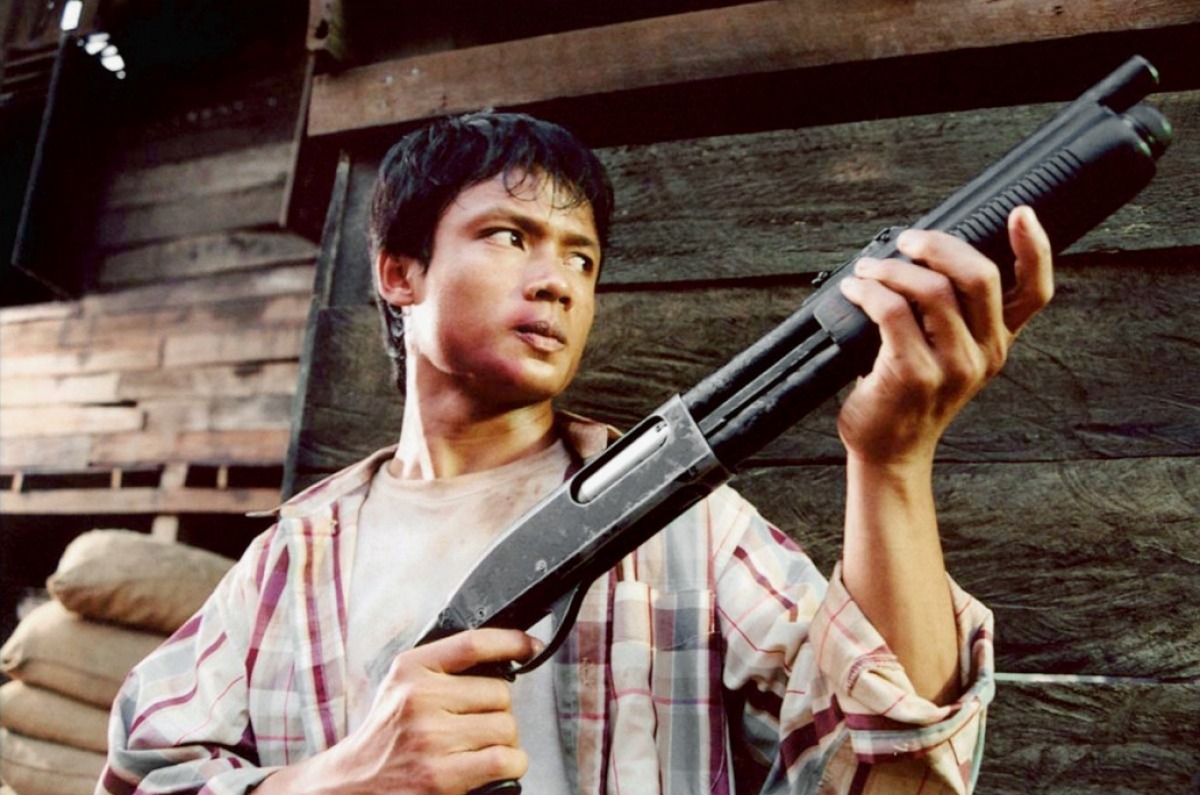 This Thai actor has some excellent performances to his name also.
Dan Chupong was in the remake of Born to Fight and Dynamite Warrior, showcasing his physical abilities in front of the camera.  As far as Thailand goes, he is one of the most recognizable faces from their action films.
---
Gene Lebell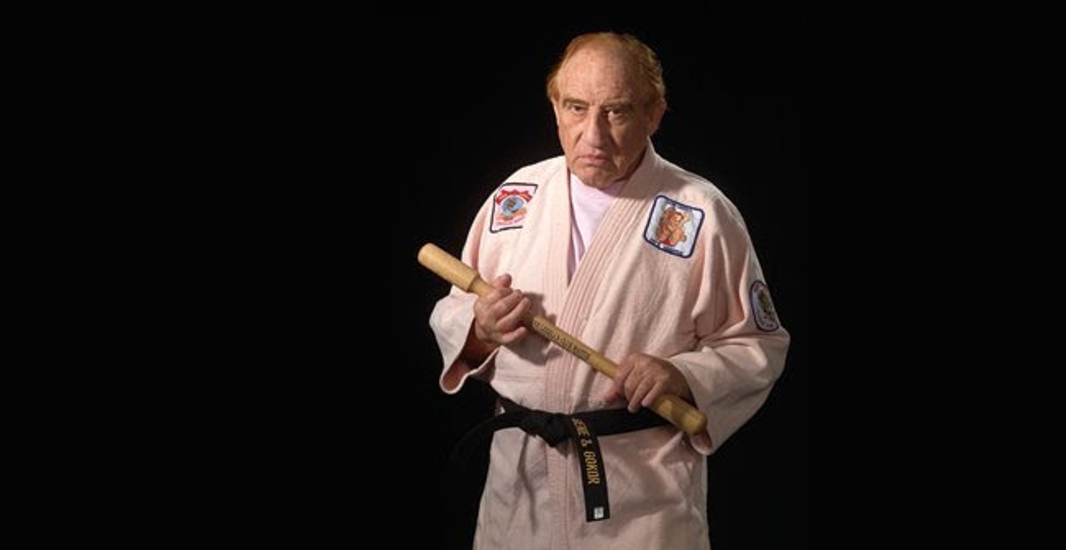 Gene Lebell is America's top Judo practitioner and one of the most legitimate tough guys you'll ever see on screen.
He was known to give Bruce Lee a hard time in the day, picking him up and carrying him around set to stir him up. The two were great friends though and he taught Lee grappling.
Gene was also a stunt man who worked on various TV shows and movies is one of the most respected martial artists in the Western world.
---
Nicholas Tse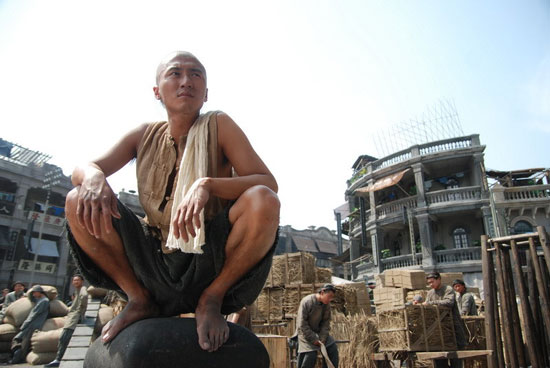 Nicolas Tse is another of Hong Kong's biggest names and seems to consistently pop up in HK Martial arts films with the industry's best.
If you're into modern Hong Kong action films, you've seen Nicholas Tse before! He was also another 'successor' to Donnie Yen (according to Donnie) upon his retirement.
---
Karen Shepard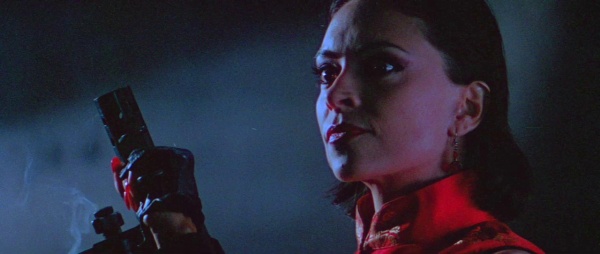 Karen Shepard is another highly skilled martial artist who has had prominent roles in old martial arts films as well as being an in-demand stunt-woman behind the scenes.
---
Moon Lee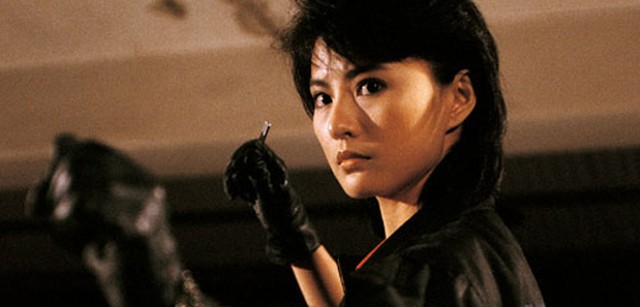 Moon Lee was a really popular actress who appeared and fought rather intensely in Hong Kong action films during her day. She's been in such films as 'Mr. Vamper', 'Fighting Madam' and 'Zu Warriors' among others.
---
Louis Fan
He was the Thug in Ip Man, and Riki Oh in Story of Riki – that's right the guy you recognize is Louis Fan!
He's an interesting actor to watch and an excellent performer, with a range that goes from the ridiculous (Riki-Oh) to the serious and tough fighter (in Ip Man).
This guy doesn't quite get the attention he deserves, but he is still one of the most recognizable Hong Kong stars around.
---
David Chiang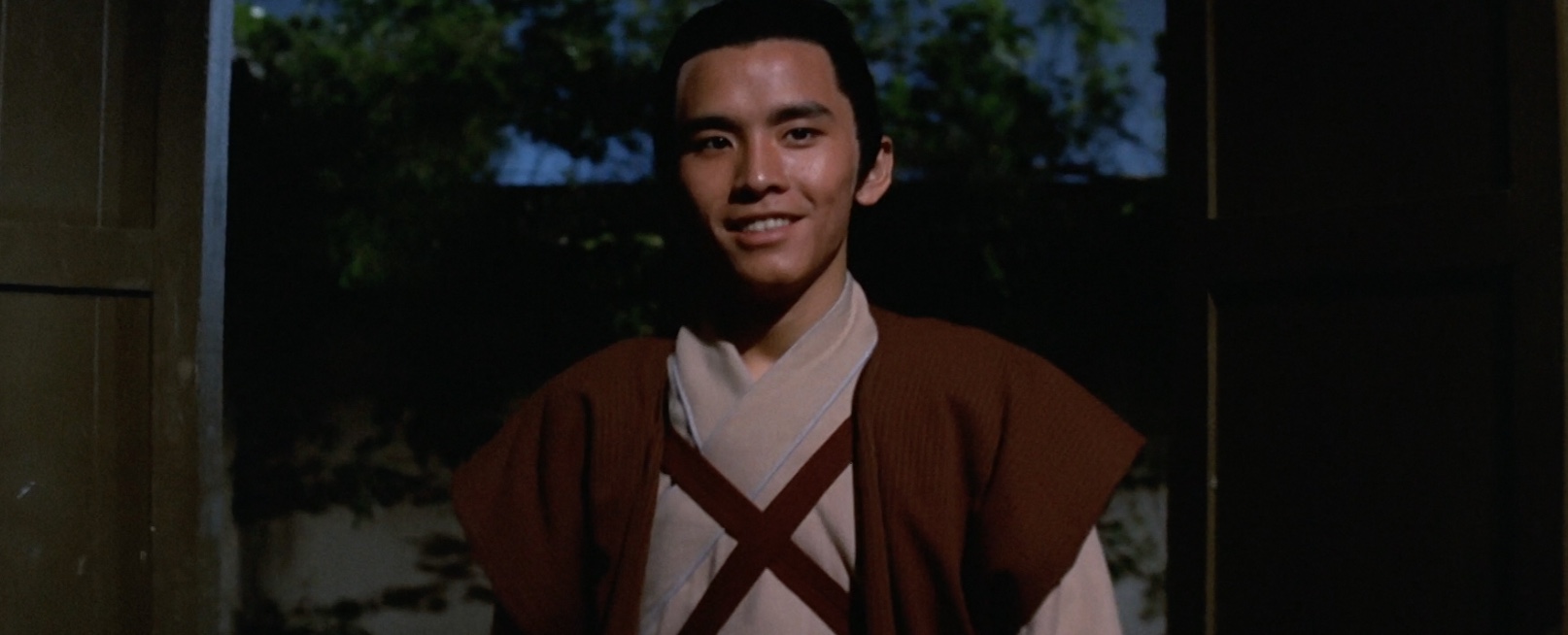 Shaw Brothers regular David Chiang is another face fans are very familiar with.
He's starred in some popular films such as 'The New One-Armed Swordsman' 'The Deadly Duo', 'Blood Brothers' and 'Five Shaolin Masters'.  If you a fan of Shaw Brothers chances are you've seen this guy!
---
Cynthia Khan
Cynthia Khan is a Taiwanese actress who appeared in a handful of the 'In the Line of Duty films and Tiger Cage 2 with Donnie Yen – along with a handful of other martial arts films.
Like a lot of the actors in that era, the sped up fight choreography and intensity caught on film was absolutely fantastic and her fights are an entertaining watch for martial arts fans.  She is one of the top, most recognizable female action stars in martial arts film history.
---
Ti Lung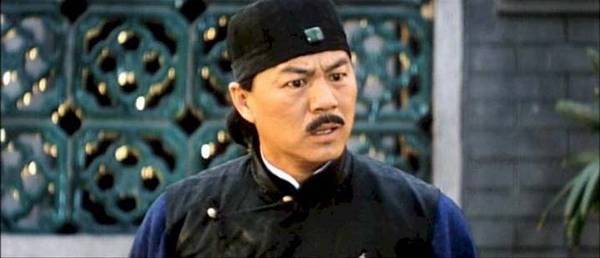 Ti Lung is another Shaw Brothers regular who has appeared in a number of movies.
Some of his most notable films are Opium and the Kung Fu Master, The Avenging Eagle, The Sentimental Swordsman and some appearances in films like A Better Tomorrow 1 & 2, and Legend of Drunken Master.
---
Simon Rhee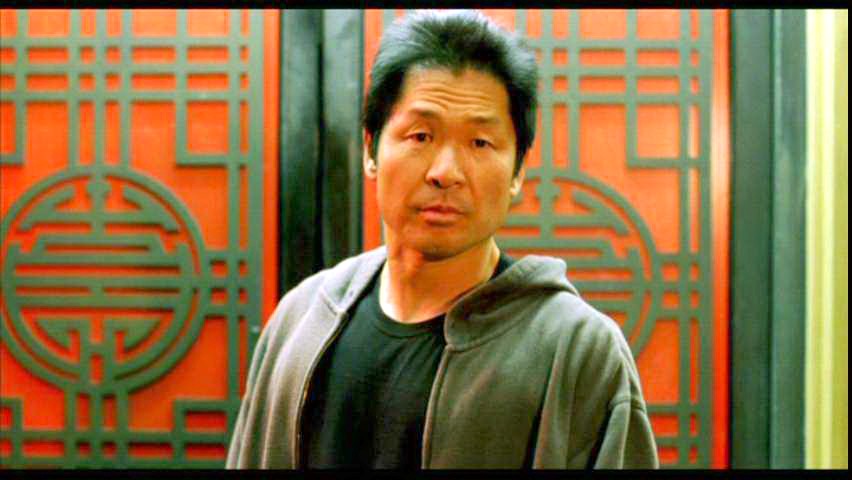 Simon Rhee is also best known for being in the Best of the Best films but has also been in classics like Showdown in Little Tokyo, Lethal Weapon 4, Kung Pow and Red Belt.
He's another familiar face that seems to pop up a lot in American action films for his martial arts expertise.
---
Angela Mao
Angela Mao is one of the top Hong Kong martial arts actresses from the 70's.
She is most noticeable in the Bruce Lee film 'Enter the Dragon' but also known for the very popular 'Hapkido' and 'When Taekwondo Strikes'. Her brand of action is also very authentic and exciting to watch.  Having starred in one of the cinema's all-time best martial arts films (Enter the Dragon) it's hard to ignore her presence in the genre!
---
Bob Wall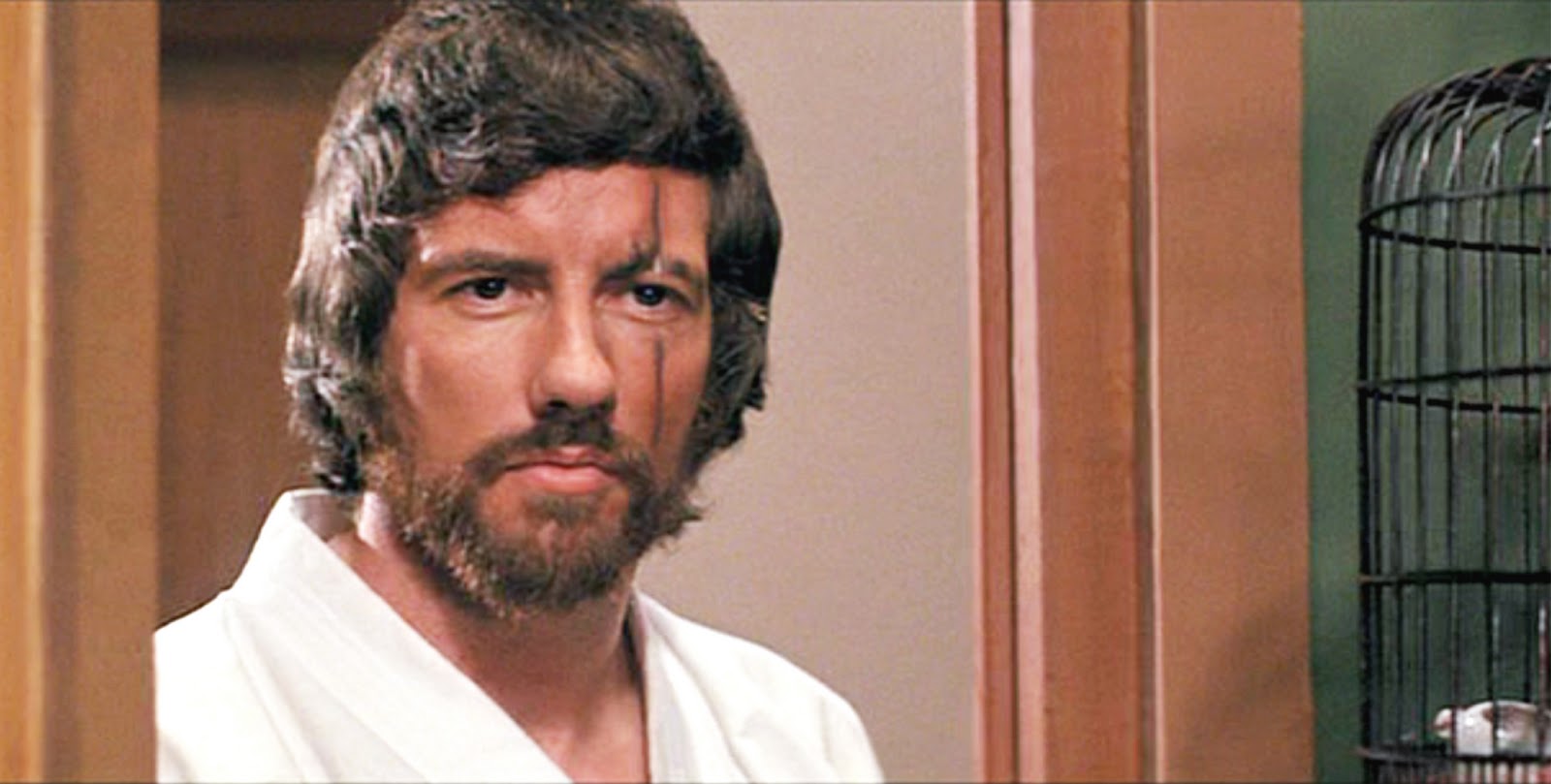 Bob Wall is a guy who managed to edge his way into martial arts films after starring alongside Bruce Lee in Way of the Dragon and Enter the Dragon (not Fist of Fury as many claim – that was Bob Baker).
Since then he also rode the wave a little and is an instantly recognizable star, often making appearances in modern films like he did in Blood and Bone as O'Hara. He is about as serious a martial artist as they come, training with Chuck Norris and earning 8 black belts in his time (some as high as 8th and 9th dan and a BJJ black belt among them).
---
Dianna Lee Inosanto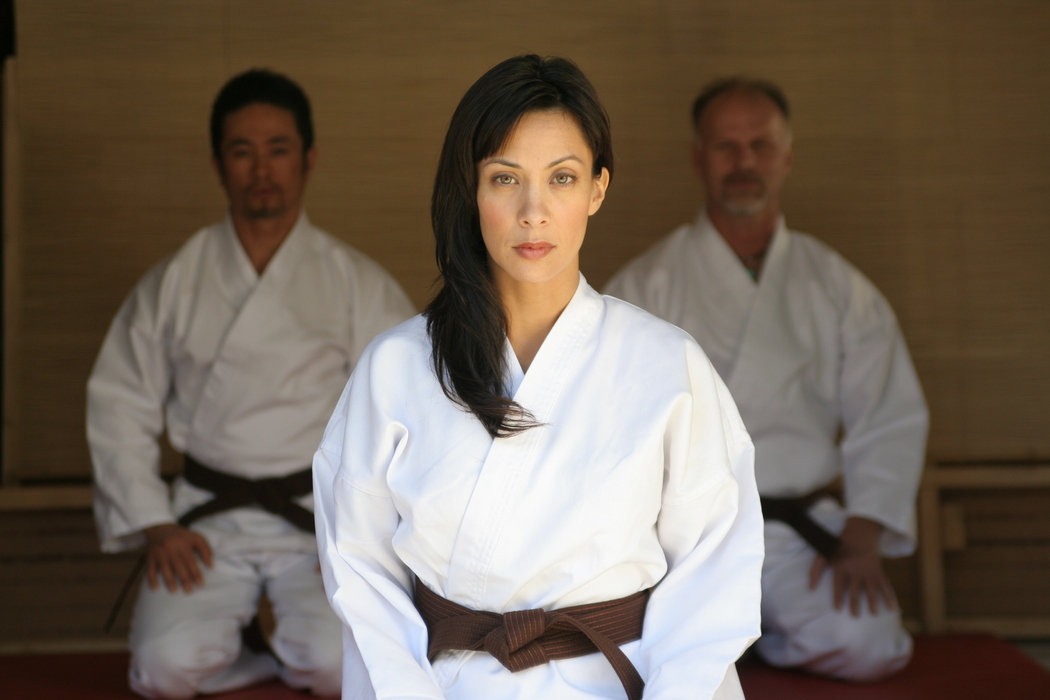 Daughter of Dan Inosanto, Dianna Lee Inosanto has gone on to have a successful career herself in martial arts training and films.
She is best known for her role in The Sensei – an excellent film which uses the martial arts formula to tackle the issue of AIDS and homosexuality.  She is also a very well trained martial artist with who really knows her stuff.
---
Ji Han Jae
Ji Han Jae is known mostly for two films – Fist of Fury with Bruce Lee and Hapkido alongside Angela Mao.
He is one of the all-time best Hapkido practitioners and is currently a Grandmaster in the art. He's a guy who I wish we saw more of in martial arts film as he is well respected in the genre.
---
Joe Taslim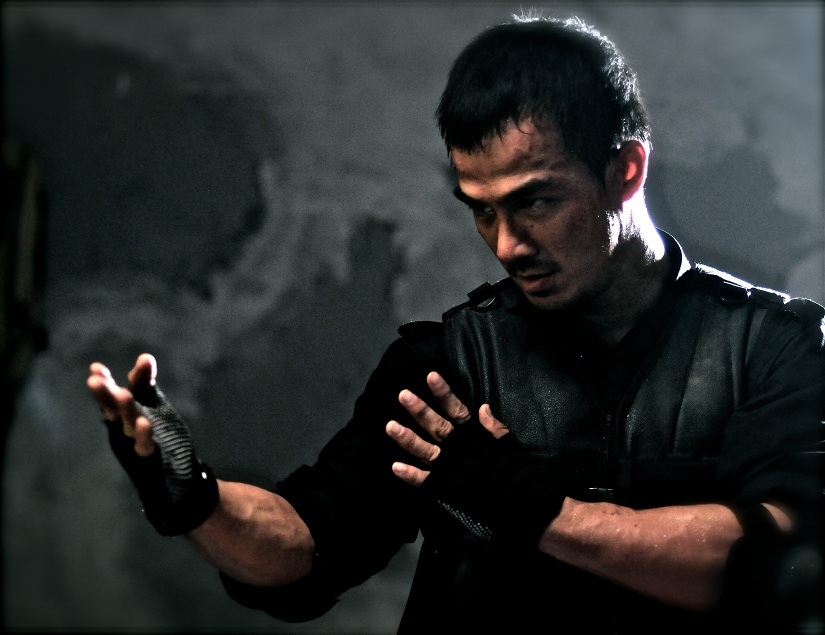 Star of The Raid films and other Indonesian films alongside Iko Uwais, Joe Taslim has become a well-known actor in the martial arts film space also.
He made is way into one of the Fast and Furious films and was able to showcase his skills to a larger audience since then and did not disappoint.  In Indonesia, he is one of the best actors in the industry today.
---
Ken Lo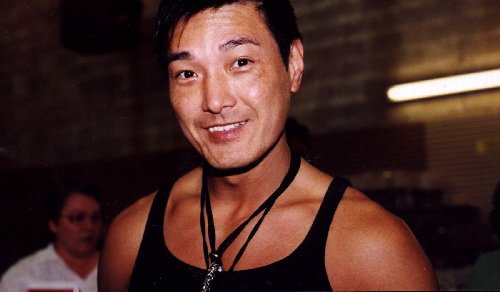 Ken Lo just keeps popping up in Hong Kong action films and for good reason – he's good at what he does!
He has been in countless Jackie Chan films from the 80's onwards and appeared across from Donnie Yen a number of times and doesn't seem to be slowing down at all. He has starred in a massive number of the world's top martial arts films.  Chances are you've seen Ken Lo before!
---
Nathan Jones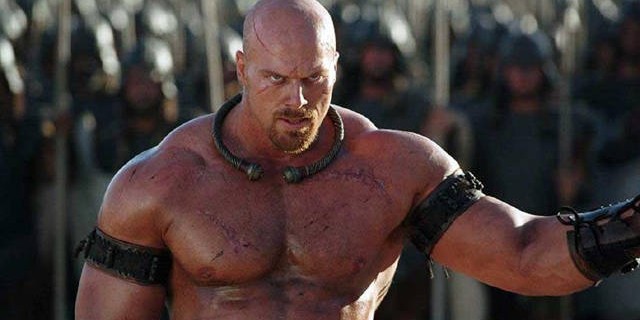 Nathan Jones did the circuit for a while, using his 6'11" height and massively built frame to be a truly visual villain in a lot of films.
He made an impact at the beginning of Troy but since went on to fight Jet Li in Fearless, Michael Jai White in Never Back Down: No Surrender, Tony Jaa in The Protector and others.  This guy is huge, mean looking and hard to miss – he's been in some of the all-time greats and really added to the flavor of those films.
---
Bren Foster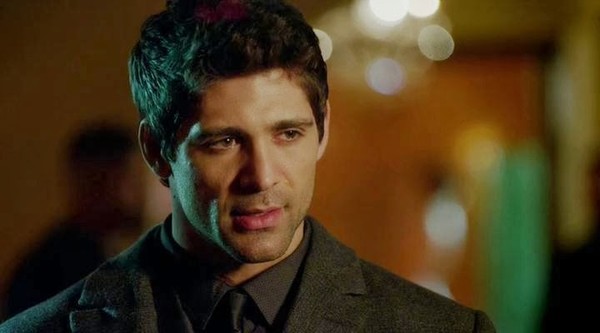 A highly trained Australian martial artist, Bren Foster is a recognizable face who shows much promise to elevate his martial arts status further in coming years.
He played the lead in Force of Execution and showcased just how impressive he can really be in that film while showing up in other action films also.  This guy just needs a few more roles to truly shine though, as he has the potential for much more.
---
Mark Zaror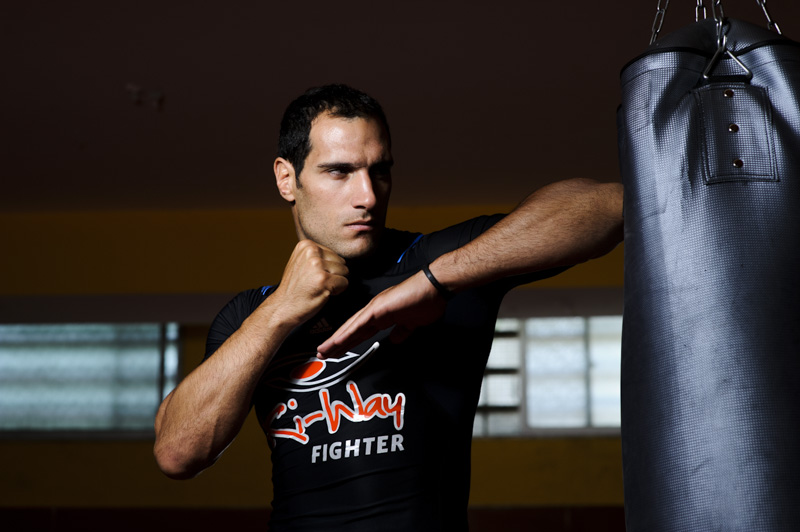 Mark Zaror is most well known for fighting Scott Adkins (aka Boyka) in the third Undisputed film.
He has since become a highly successful star in Chile (his home country) and also has a number of English speaking action films to his name also.  This guy has a massive fanbase is one of the modern-day greats. Definitely, don't overlook Marko Zaror's films!
---
David Bradley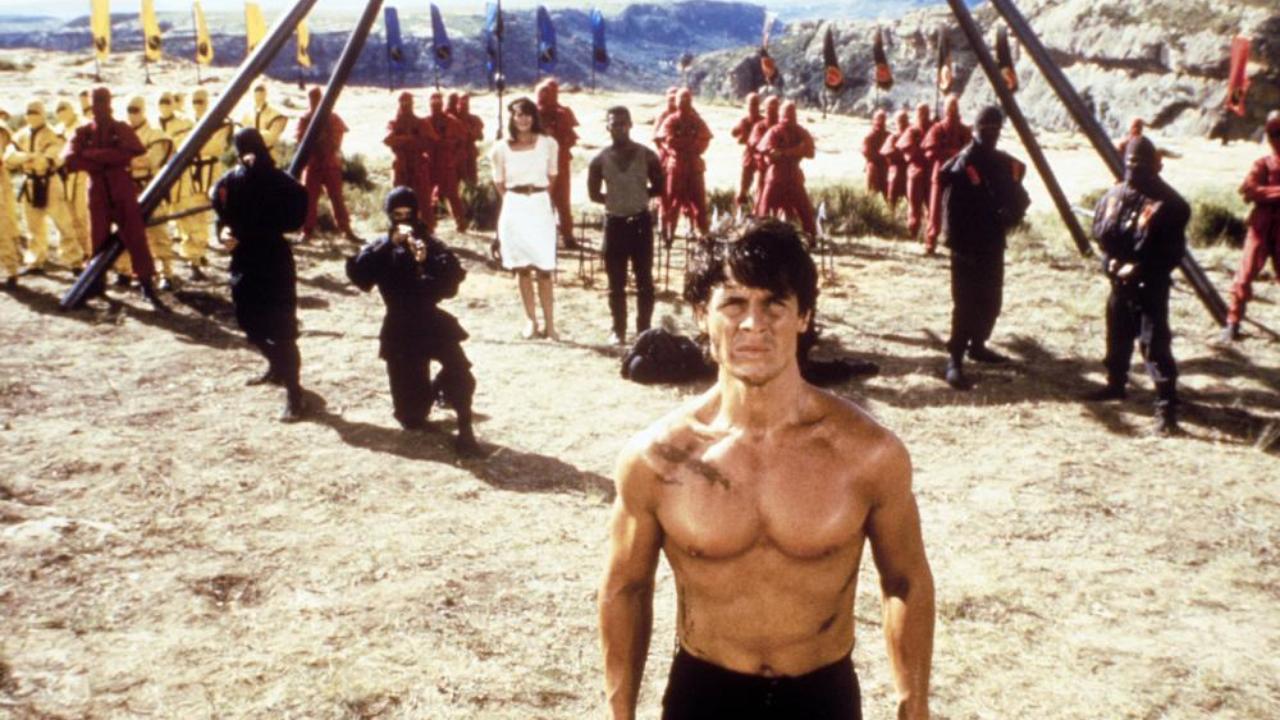 David Bradley is best known for his part in the American Ninja films.
He has also starred in other martial arts films and backs up his performances with his training in Shotokan Karate, Kempo, Tai Chi and Aikido.
---
Cyril Raffaelli
Cyril Raffaelli has worked with the best in the business, starring in the District B13 films and is also recognizable for an awesome fight scene with Jet Li in Kiss of the Dragon.
He backs up his fight scenes with his Wushu and Shotokan Karate background.
---
Fumio Demura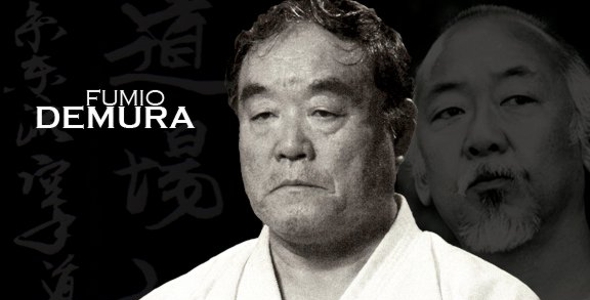 Fumio Demura was the stuntman behind Mr. Miyagi in the Karate Kid.  But he is also known as one of the most authentic traditional martial artists to appear in film, having earned the rank of 9th degree Black Belt in Itosu-Kai karate.
You'll see him pop up from time to time in martial arts films as he is a legend of the martial arts in Hollywood.
---
Meiko Kaji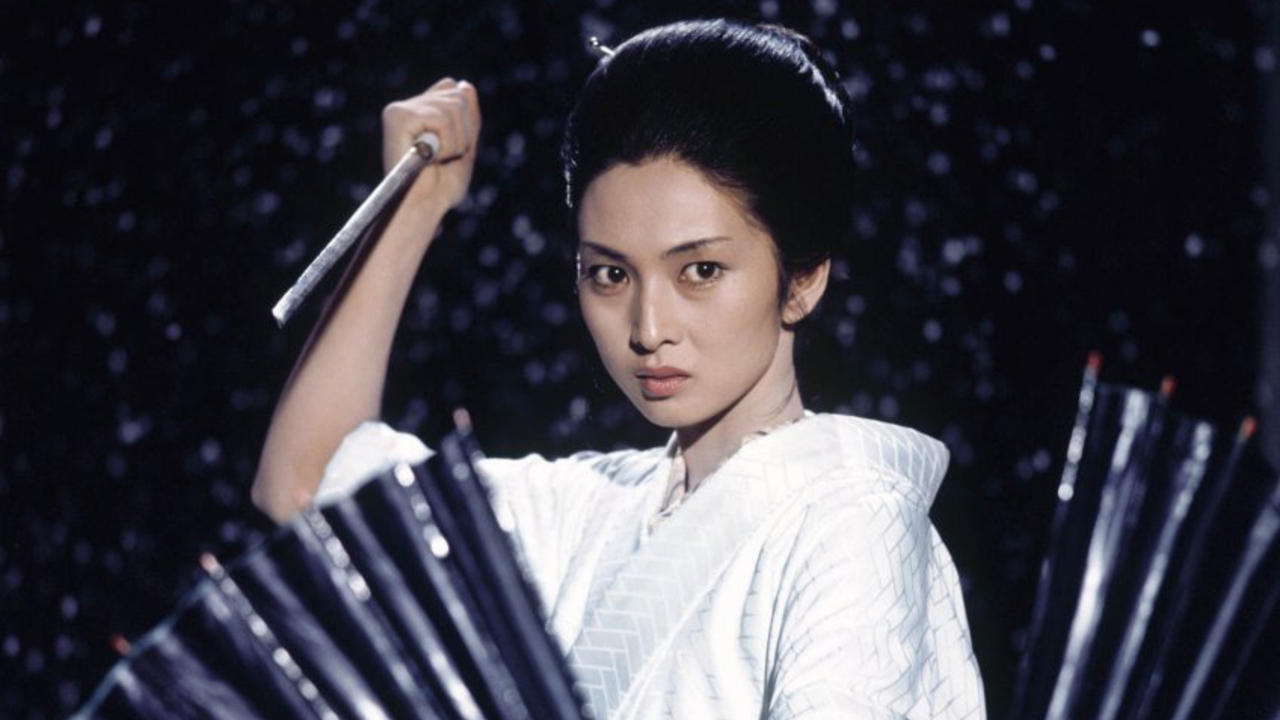 Meiko Kaji is none other than the cult favorite character Lady Snowblood in, um, Lady Snowblood.
She also appeared in classics such as Blind Woman's Curse and the sequel to Lady Snowblood. Meiko Kaji is a fan favorite for the films she has starred in.
---
Shih Szu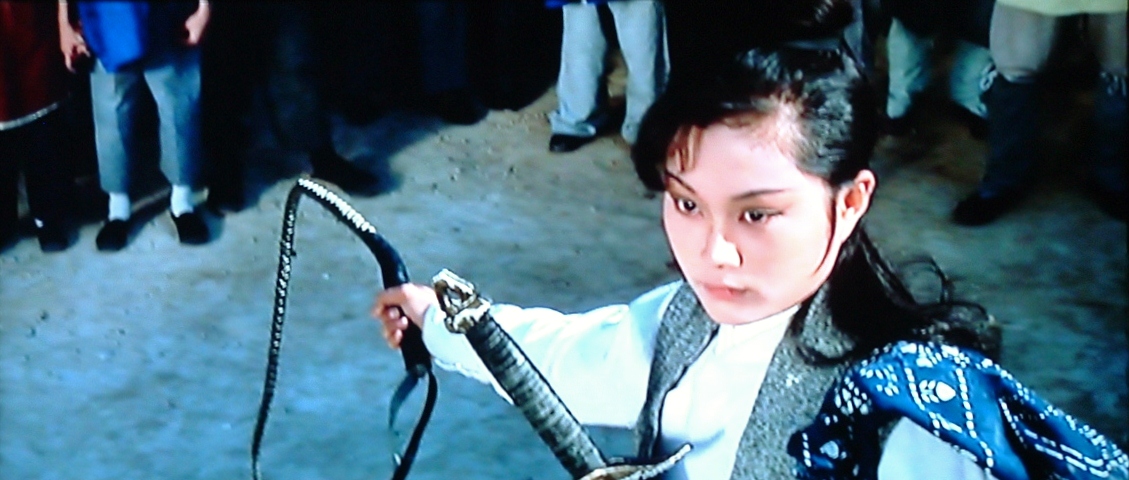 Shih Szu is a Hong Kong Actress who appeared in a handful of classic films during her career.
Most notably, she starred across from Cheng Pei Pei 'The Lady Hermit'. She is another of Hong Kong's Golden Era actresses and had a healthy career lasting until the late 80's.
---
Cecep Rahman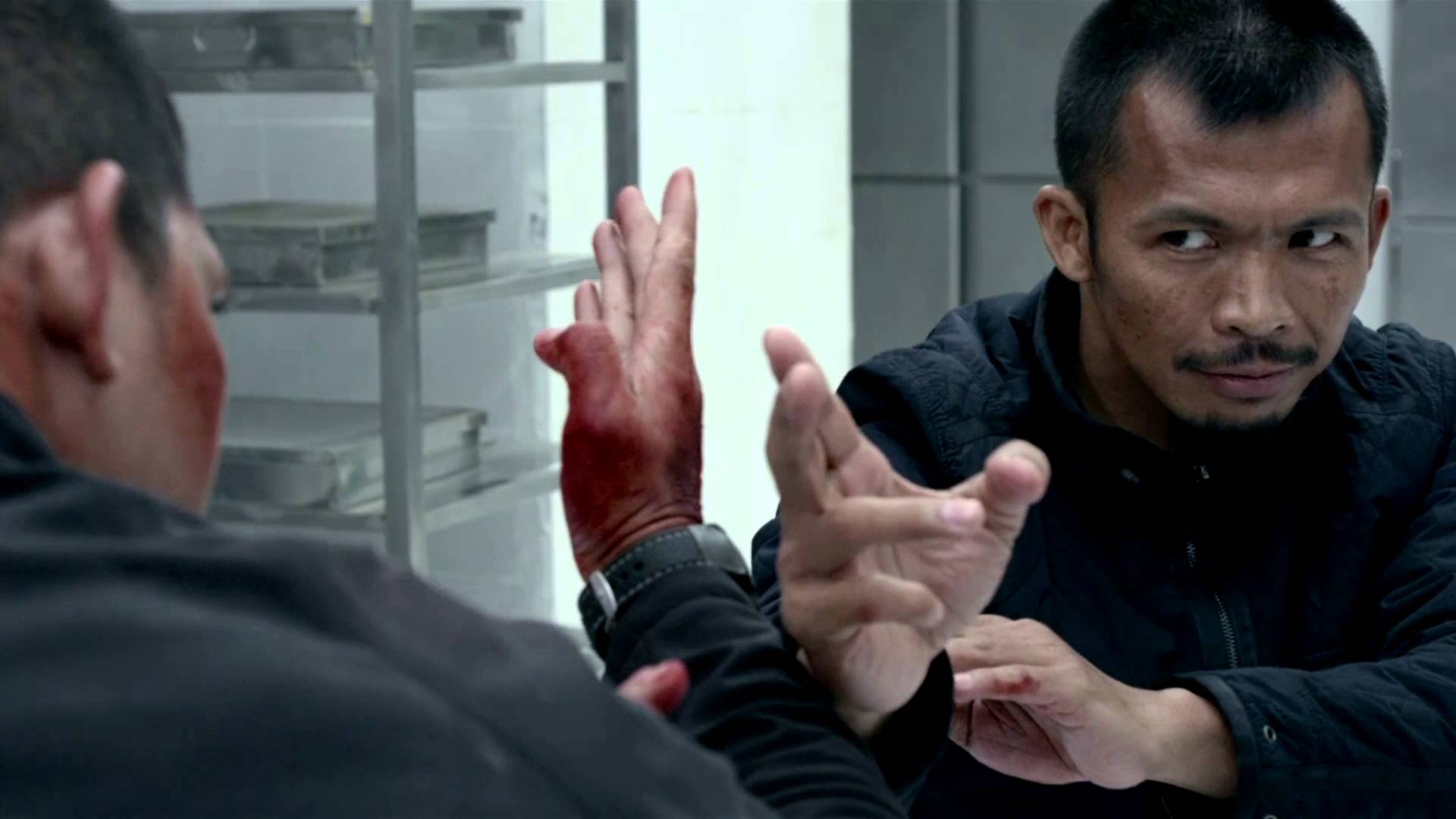 At the end of The Raid 2: Berandal, there is an epic fight sequence between Iko Uwais and a villain who is another Silat practitioner.  The fight goes for a while but has a consistently impressive intensity which is one for the absolute ages.
The villain was played by Cecep Rahman!
It was one of the absolute best fight scenes you'll ever see on film!  He has become instantly recognizable after his involvement in the Raid sequel and earned spots in a few other movies, including John Wick 3!
---
Jeffery Meek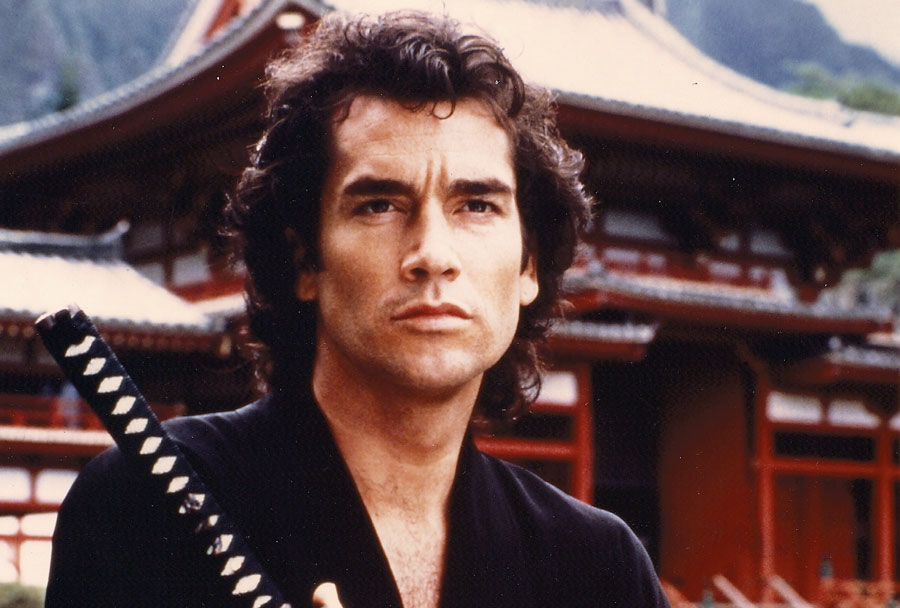 Jeffery Meek is known to martial arts fans for his roles in Raven and Mortal Kombat Conquest.
Another traditionally trained martial artist, Meek brings this experience to his performances in his fight scenes.
---
Lee Byung Hun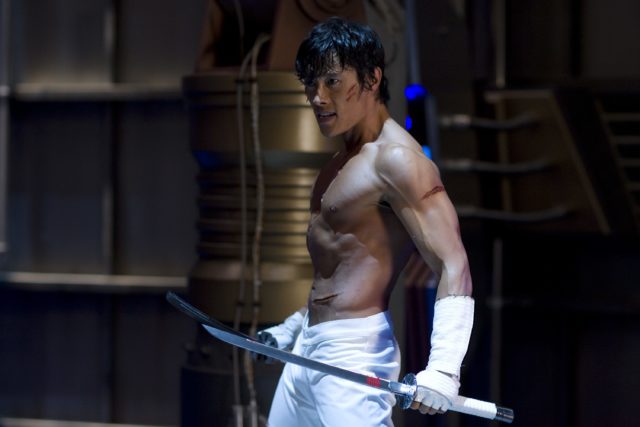 Lee Byung Hun is a South Korean singer and model. Oh yeah, and he stars in martial arts movies and Hollywood movies showcasing his martial arts.  He's one of the top guys to come from South Korea.
---
Joey Ansah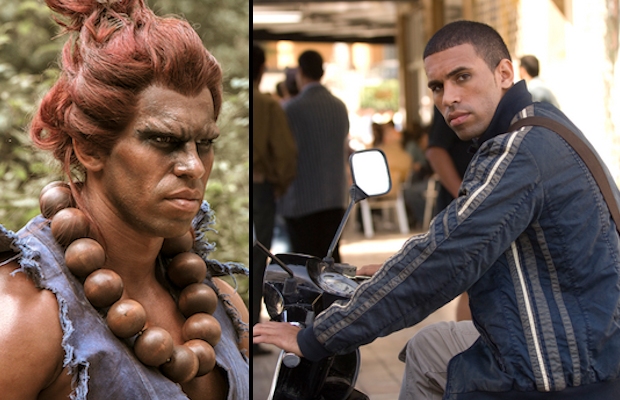 Joey Ansah is a stuntman and martial artist who is known for working with some of the best guys in the world including Scott Adkins in Green Street 3.  He also played Akuma in Street Fighter: Assassins Fist and had a nice fight scene in The Bourne Ultimatum.
This guy is very much underrated so keep an eye out for him.
---
Jerry Trimble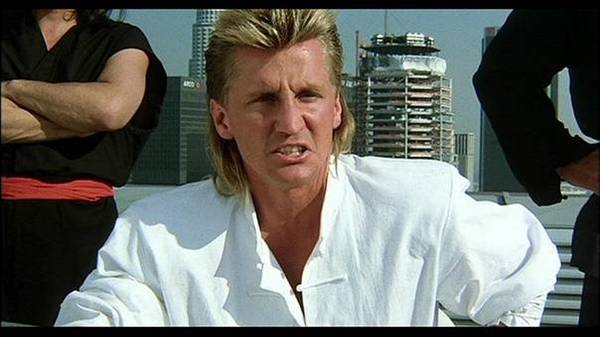 Jerry Trimble is best known as the villain to face Jet Li in The Master from 1992, but he has gone on to star in many other action films in his time and is a very popular actor among fans.
---
Chuck Jefferys
Chuck isn't just an actor and stuntman, but a sought-after fight choreographer who has worked across from some of the biggest names in the industry. This guy is not the most recognizable compared to others on this list but he has definitely made an impact.
---
Jeff Speakman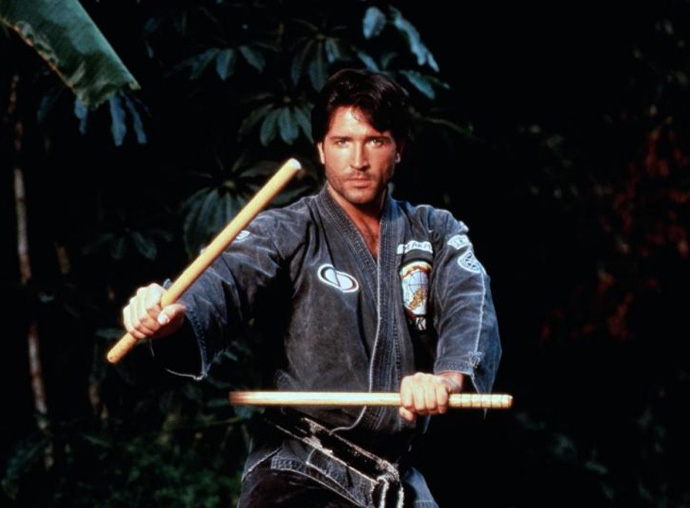 Jeff Speakman is a very highly trained martial artist who has appeared in a number of films.
The film that earned Jeff a spot on this list though, is Perfect Weapon from 1991.  It's a highly popular American Martial Arts film which has secured itself as a classic of the genre.  Jeff is front and center in this one!
---
Chow Yun Fat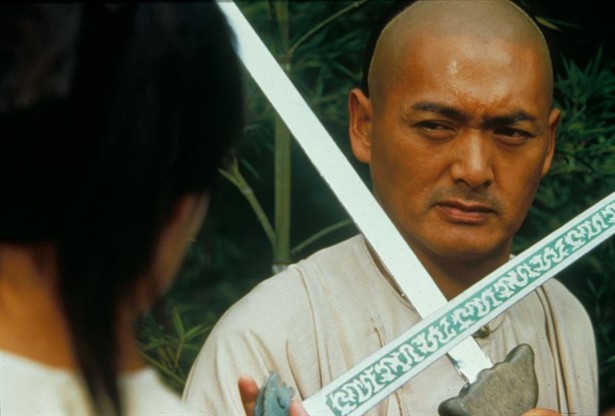 Chow Yun Fat has been in endless Martial Arts films in his time and some of the biggest in history, including the wildly successful 'Crouching Tiger, Hidden Dragon'.
He's got more charisma than martial arts training but he still manages to pull off very convincing and entertaining fight scenes in his films.
---
Got more to add?
That's the thing with articles like this, they're never truly finished.
If you think I missed someone, leave a comment below and I'll add them in the future. I hope you found this interesting and as always thanks for reading!