"Voices From Krypton" Hardcover Releasing May 23, 2023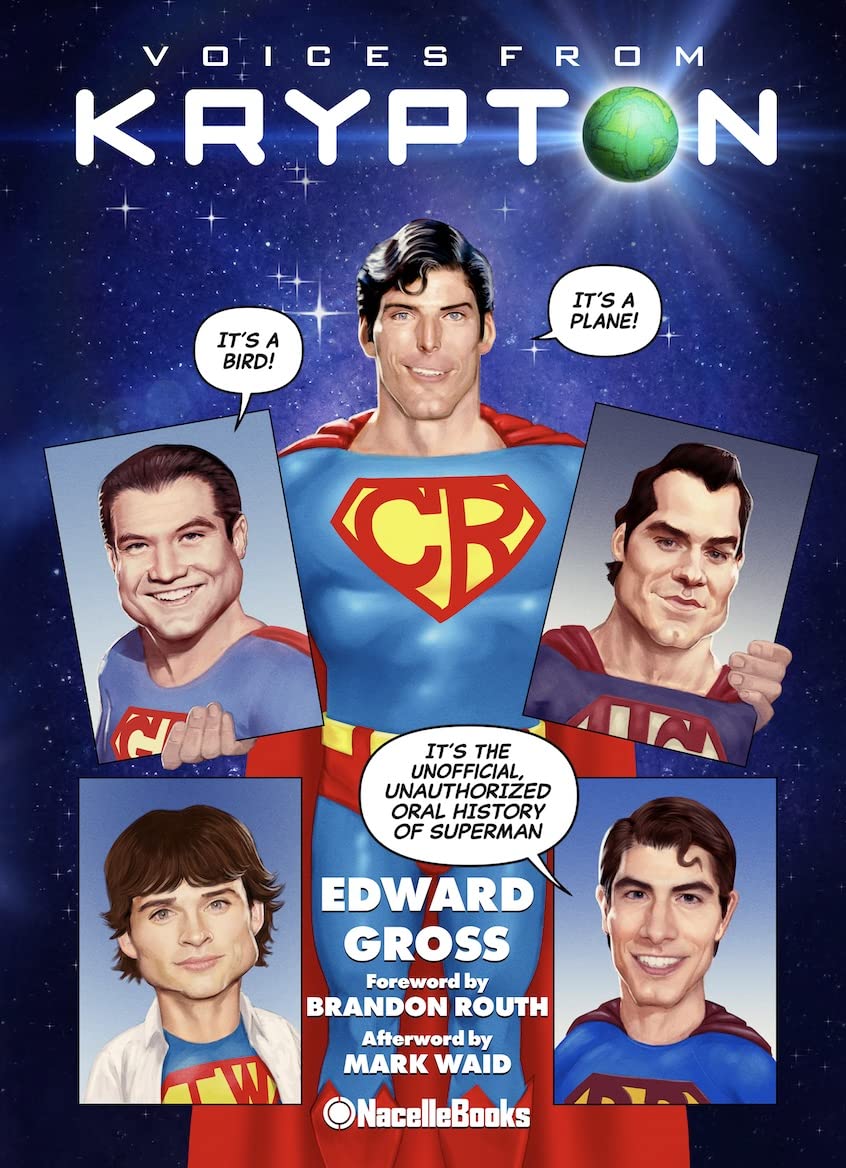 Posted on April 20, 2023 by Neil Cole

Hailed as possibly the most comprehensive oral history of Superman to be committed to print, "Voices From Krypton" by author Ed Gross combines over 85 years of Superman's legacy into a sweeping tale of how the champion of the oppressed became one of the world's most recognizable pop culture icons.

For over 80 years, every generation has had their own Superman, whether it be Bud Collyer in the 1940s, George Reeves in the 1950s, Christopher Reeve in the 1970s and 1980s, Dean Cain and Tim Daly in the 1990s, Tom Welling and Brandon Routh in the 2000s, Henry Cavill in the 2010s, and Tyler Hoechlin in the 2020s, along with over 80 others.

From the character's creation in the 1930s by writer Jerry Siegel and artist Joe Shuster to his latest adventures, it's all here as told in the words of hundreds of actors, writers, directors, artists, pop culture and comic historians, and more.

Not only does this epic collection include interviews with Superman favorites like Henry Cavill, Tom Welling, and Zack Snyder, "Voices From Krypton" also dives into the Tim Burton directed Nicholas Cage movie that never happened. You might think you know Superman, but you haven't yet read "Voices From Krypton".

"Voices From Krypton" is retails for US$36.99 and is currently available for pre-order from Amazon with a release date of May 23, 2023. Order your's today!

×
×
---
---